And here's what I got from sweet_aya. Since we were giving the swap a Breakfast at Tiffany's vibe, she gave me this beautiful bracelet which is perfect for going to parties and dancing to Henry Mancini's music.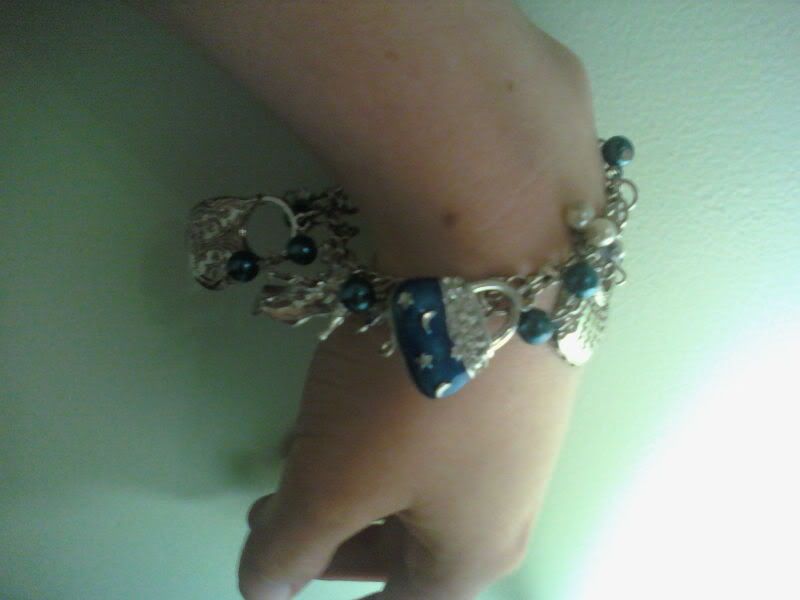 I don't know how she came up with such wonders and that's what I love about sharing: the surprise of unexpected gifts.
Thanks so much Goldfishpollywog for organizing, it's been a lovely first swap experience.