I love my package! It's amazing!
Note: I am deplorable at taking pics, so happyface:), if you have any better, feel free to post them!
First, I got this amazing necklace/bracelet set. The bracelet has the quote "Whosoever holds this hammer, if he be worthy, shall posses the power of Thor" and the symbol on Mjolnir. Then, Mjolnir on a really pretty copper-esque chain. It has awesome action lightning around it and I can't wait to wear it out! And, a fleece/satin Captain America shield! She left it as is so I could turn it into a headband or whatever else I wanted to make. I'm gonna try and make it as multifunctional as possible.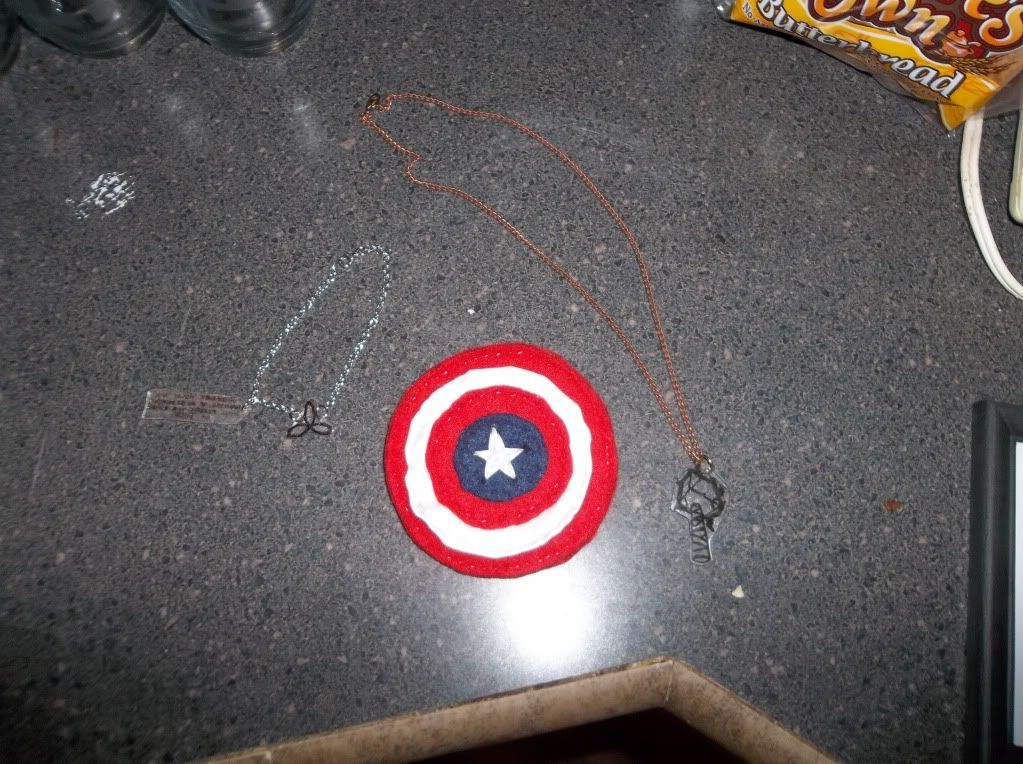 Then, I got this AMAZING etched glass tumbler set!! It has four glasses, each with a different etching: The Avengers logo, S.H.I.E.L.D. logo, Cap's shield, and an arc reactor!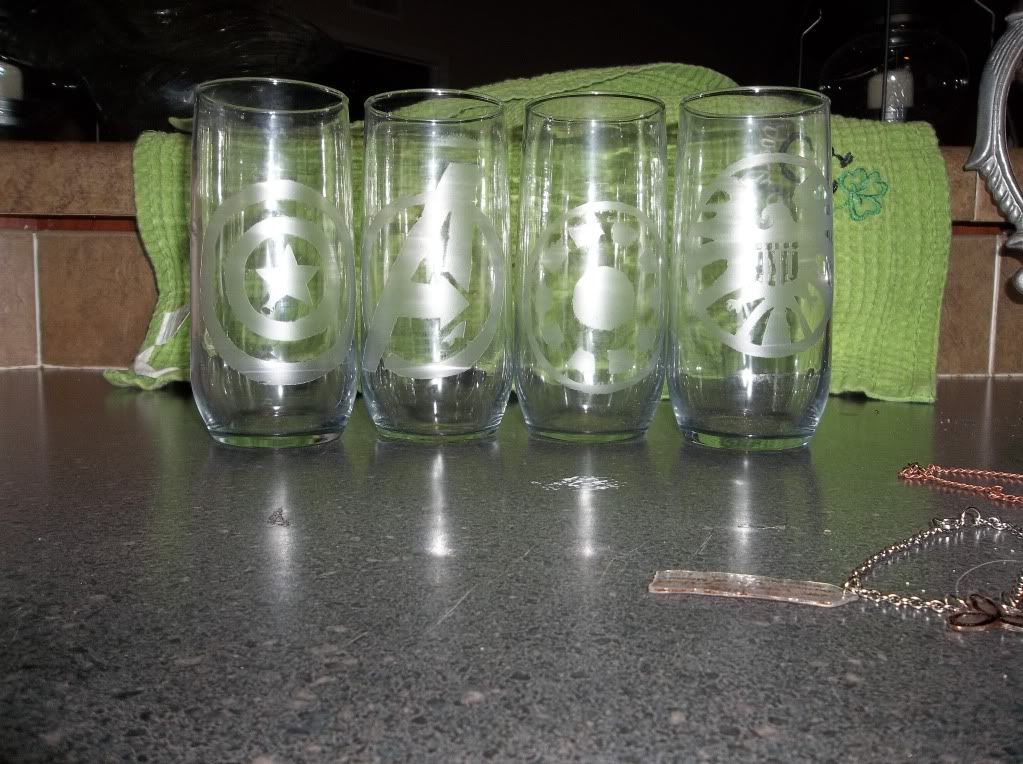 I also got this FANTASTIC picture of Loki with a bag of cats! And this adorable Hulk shrinky dink doll! He's soo cute! I can't wait to put up the picture and I'm gonna try and make the Hulk into a necklace.
And last, an Iron Man cup! And a couple of Q-tips because I had told her that Black Widow could probably kill you with a couple of them. And you can see the etchings a little better here.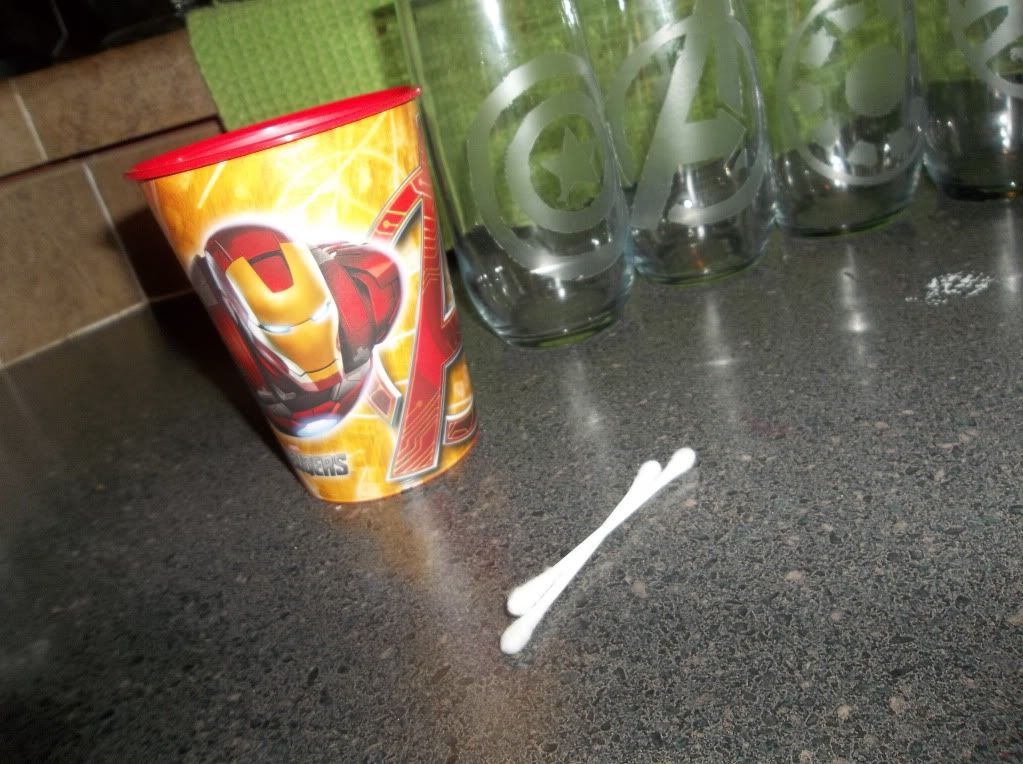 Thank you soo much! I love them all! Unfortunately, there was an accident. My dad was getting a glass from the cabinet, and another glass fell on the arc reactor tumbler and broke it.
I was soo upset....