I can't even describe our relationship..(but he deserves much more than 52 reasons!)
Lets just say he saved my life, inspired me to be better than anything could ever be, and were in such a deep love we feel bad that all our friends get jealous
Anyway, not only do we love eachother SO MUCH, but we started a company together, which we hope will glitter our life with even more success
. id love for you to support us haha but no pressure! just check it out
So we sell shirts, and I love him so much im on a constant high because hes so sweet to me!
Anyway, heres what i got him for valentines day.
A 52 reasons deck and a heart shaped box of chocolate turtles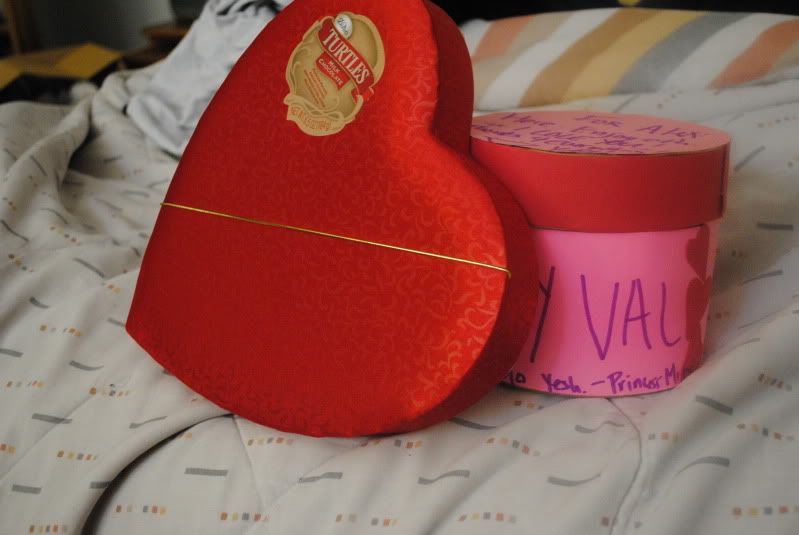 just bought a box thing to hold them, tied it with knitting string haha :X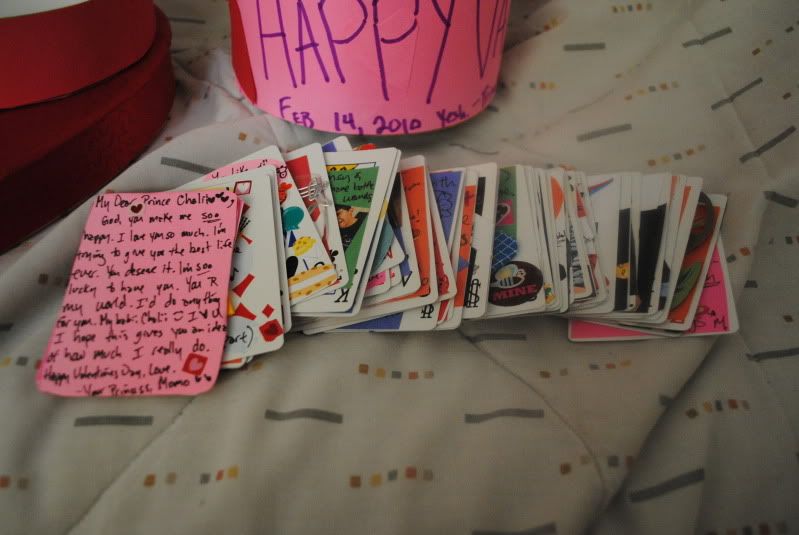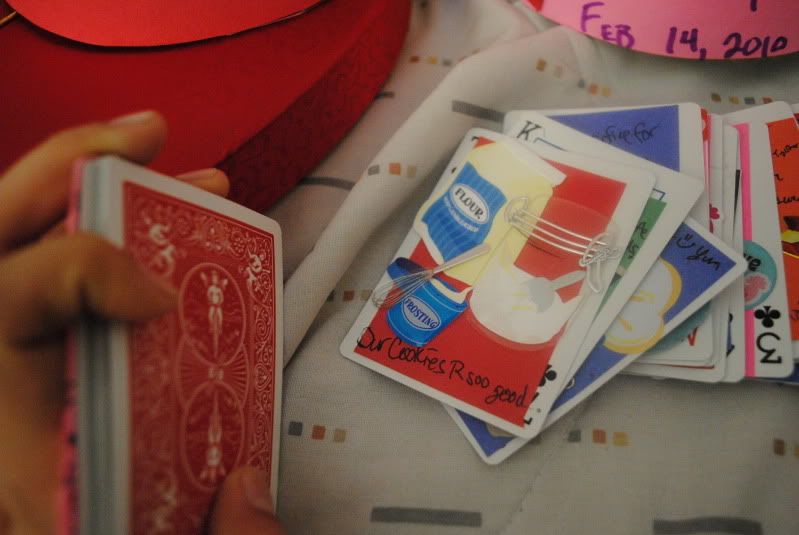 our cookies are so good! we always make cookies hehe my fault i have a major sweet tooth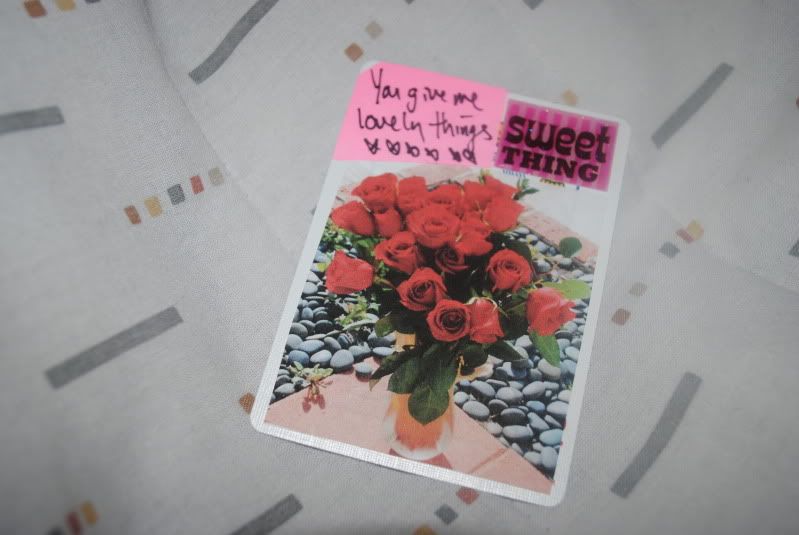 known him for 4 years, it took him 3 years too ask me out cus he was so shy !
it was worth the wait tho,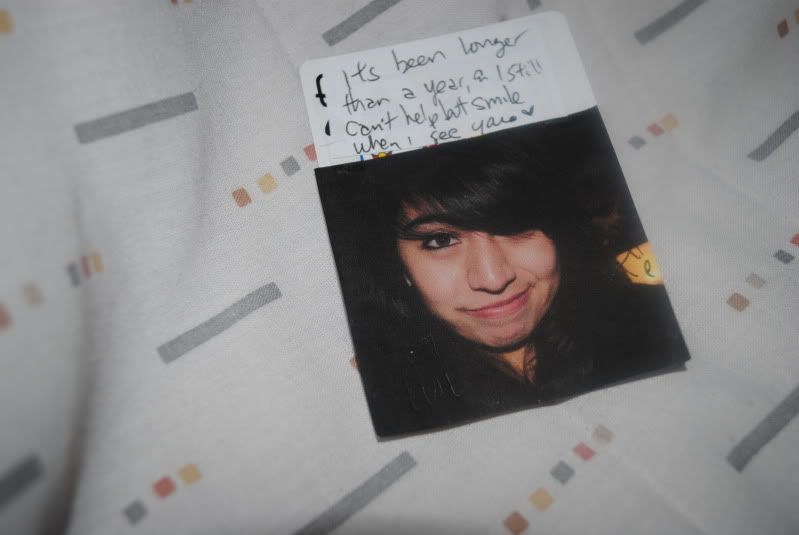 i think he looks like Yoshi, so the card says youre confident and competitive. hahha, he likes to write alot, so he wrote me a song and put it on my mirror <33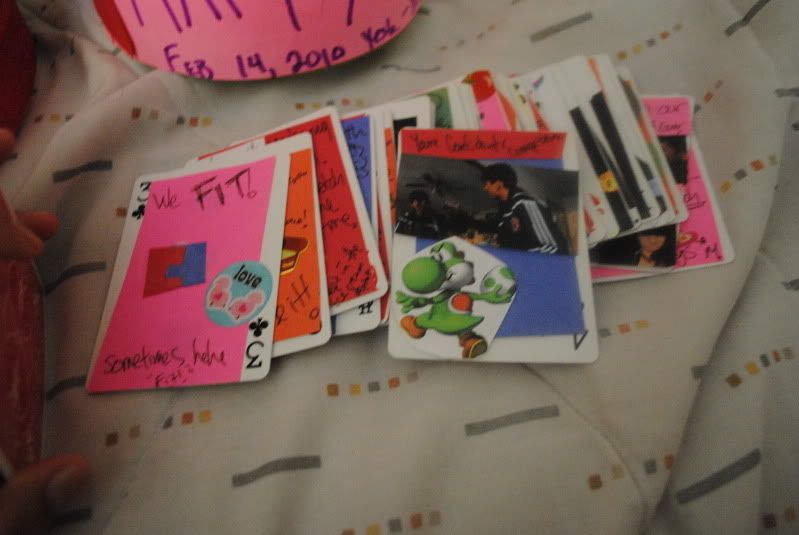 below is a mini version of our shirt!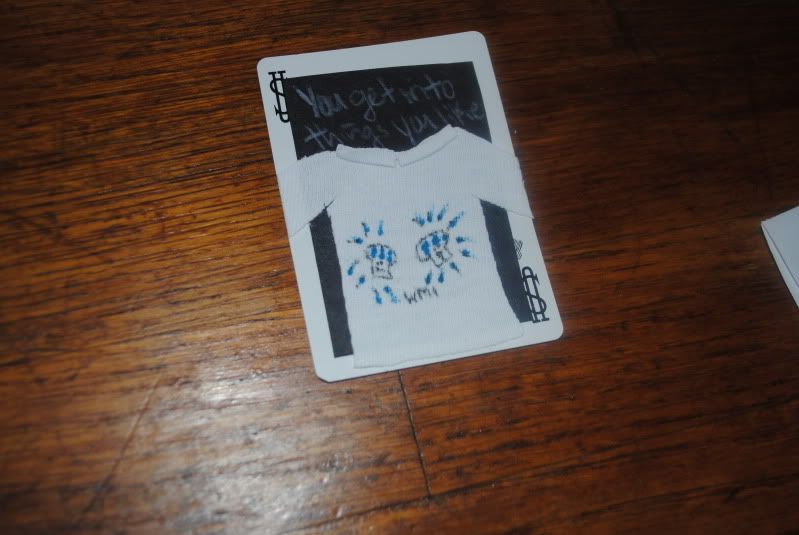 all his money goes to me
i dont ask for it, but we end up doing alot of crazy things on the weekends,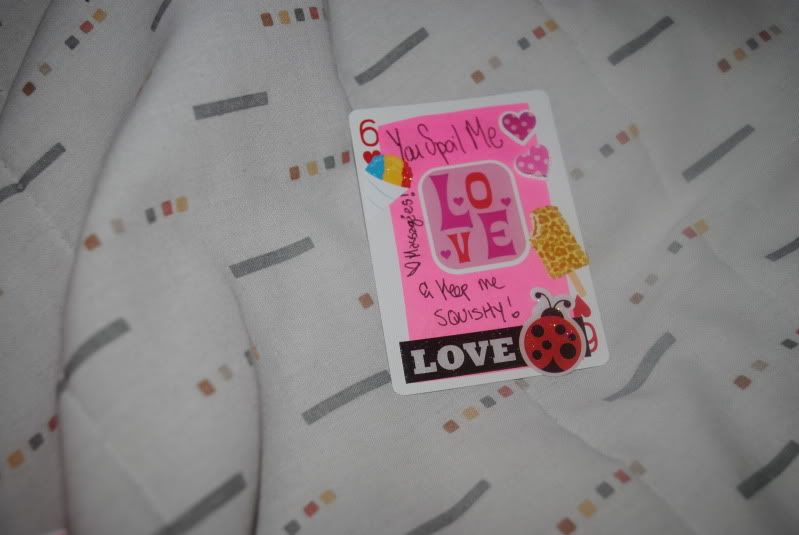 definitely not like ANY guy ive ever met. im soo lucky!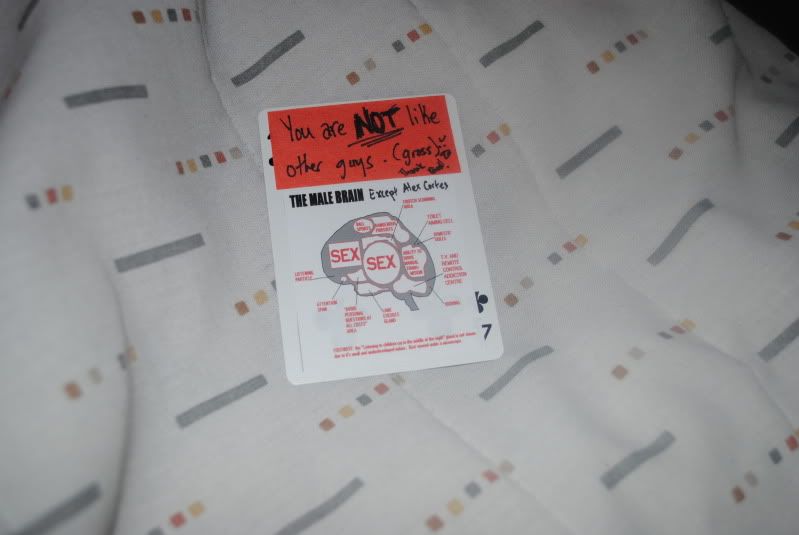 we both play soccer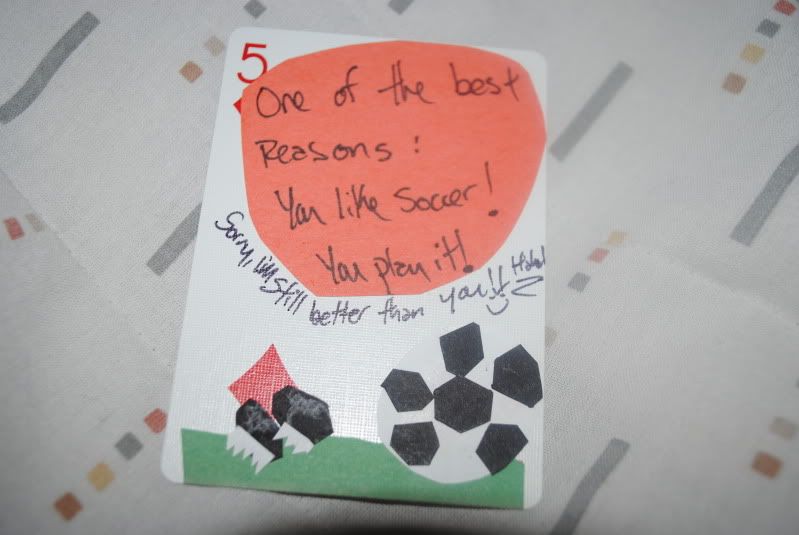 ahh haha hes so cute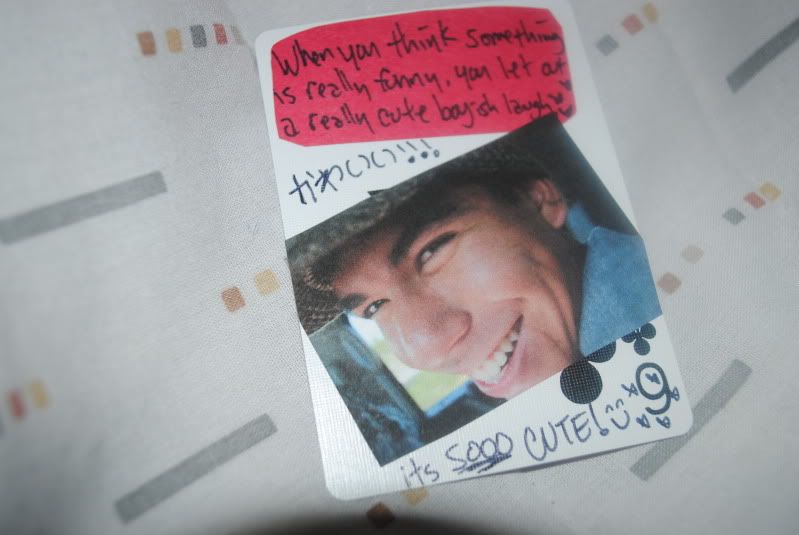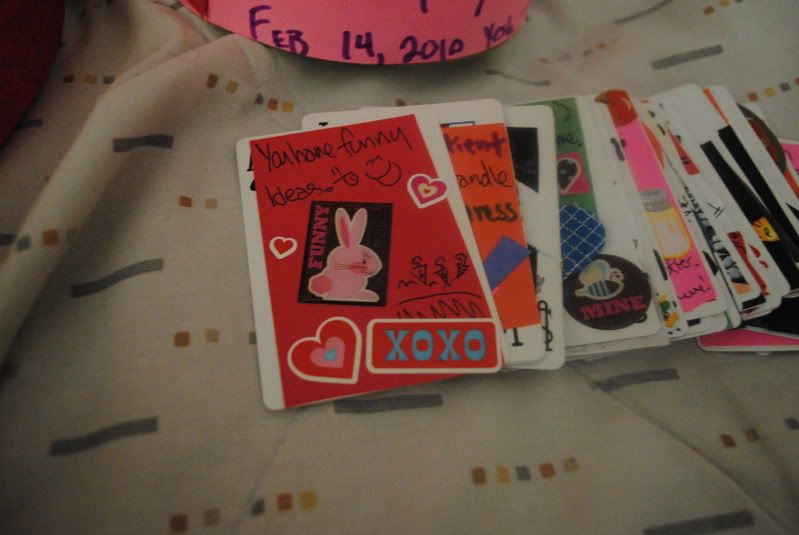 "You have funny ideas" is referring to a shirt design he thought of, our first design is a happy carrot jumping, and he thought of getting a rabbit chasing carrots for another design later and i thought it was hilarious.
and "you get into things you like" refers to me, haha, and that is a miniture vision of one of our shirts too! haha!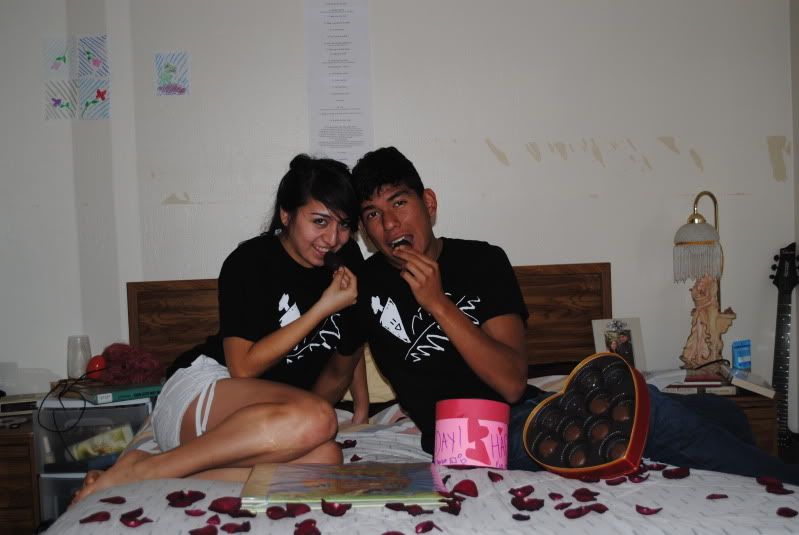 Let me mention, we had a wonderful valentines day
hehe, yes it even involved chocolate strawberries!
hes the best thing that has ever happened to me and i wish i could show him how much he means to me!
we spend so much time together im so glad were not sick of eachother lol!
thanks for looking,
BTW, we were trying to not spend money on each other this valentines day, so i went with this idea, but ended up spending about $40 on the crafts and stickers of it! ahhhhhhh! haha its okay though because hes worth it and so much more! <33
and if youre wondering what he got me, its in the picture (we have a scrap book :x lol!) and he did 3 pages in our scrapbook its so very cute