Internets returned a few days ago. I am so sorry Myyrh! Thanks for reminding me. >_<
Here are the pictures from my wonderful swap angel. She did such an amazing job.
The unveiling ...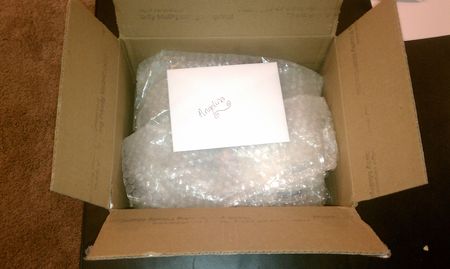 The packaging was serious business! I was so excited!!!!!!!!! Now I have tons of bubble wrap to try my hand at that tutorial on the front page about ironing it to make stuffs for jewelry!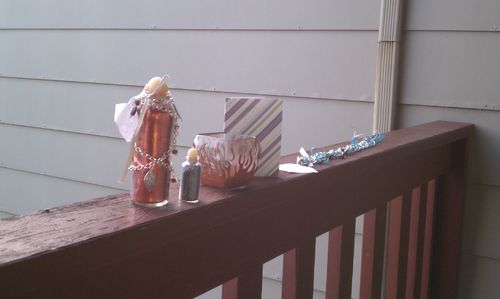 All of the items in their glory!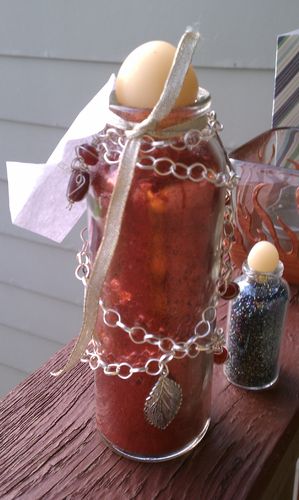 A Mythical Healing Potion which restores up to 18900 to 23100 health with a 1 minute cool down! And a potion to make me feel shiny! (The item description disappeared into the depths of my apartment @_@)
Both of these bottles are wonderful. I love the chain around the Mythical Healing Potion with the leaves and the gems. I have recently gotten started in jewelry making and know that took a lot of sincere time. Thank you!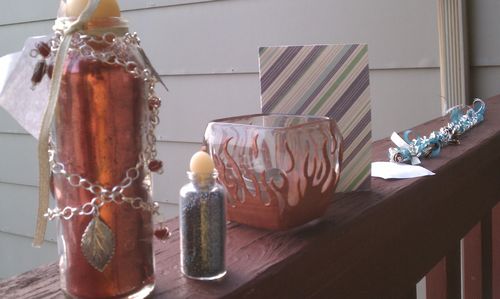 A closer up images of all the awesome items. The next in the row is the candle holder. @_@ I love this thing. It is now in our living room in use. <3 My husband liked this one.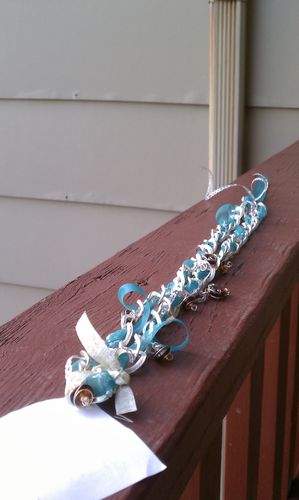 And the necklace! An Entwined Elementium Choker! I don't have any outfits right now that matches it but I hope to put one together soon cause I want to show off this necklace.
Myyrh did such a great job in being my angel. :3 I certainly felt special when opening the package.