oh my gosh! I went searching for this package around my house after I saw that it said it had been delivered, and found it in my dad's mail pile haha
This bag is so perfect! exactly what I needed, and can you believe how darling the striped fabric is? I adore it! I love everything about it!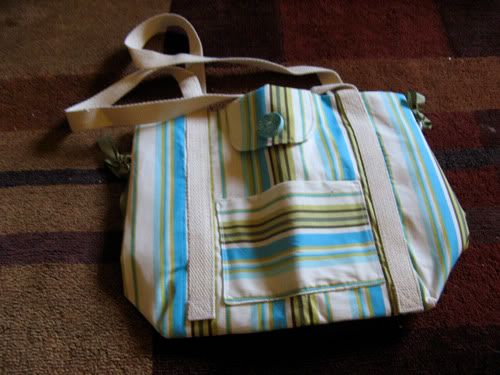 I forgot to take an inside shot, but it has all kinds of pockets inside, all around the edges!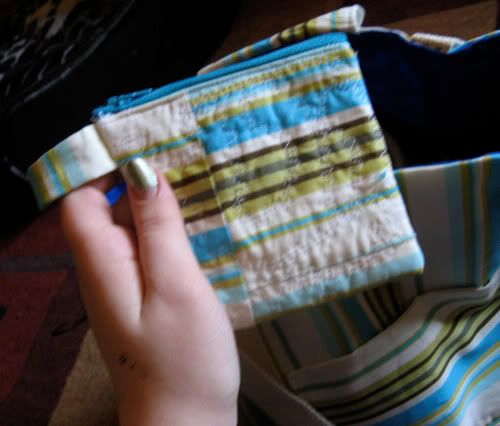 this is so cute and darn nifty! perfect to hold my yarn needles and lil doodads.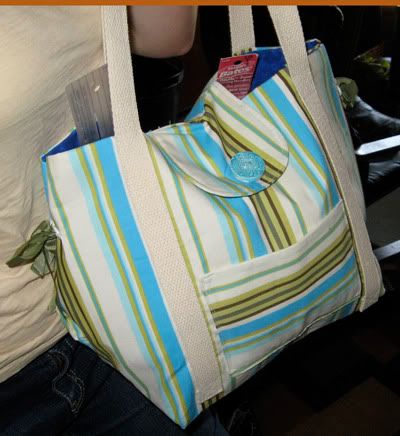 and full of my projects/some yarn! aww yeah, I'm workin it. straight up sass, everyone is going to be so jealous. oh oh, also check out the side ribbons! (so cute) the bag can expand too!
thank you so much A2K, I love it to bits! absolutely perfect fabric <3