I love Iron Man. I mean, I love him. He's my favorite superhero and I was so excited when the first movie came out. And since it was actually an amazing movie, I was ecstatic when I found out that there was a second one coming out. So in honor of the second movie (and because I'm a huge geek) I decided to make an Iron Man dress. And when my husband and friend found out, they wanted me to make them shirts. Well, being me, I decided to do this like two weeks before the movie came out and didn't have time to do what I was really thinking about doing (making it look like the armor) so I decided to make them out of Iron Man printed fabric. And since the only Iron Man fabric I could find anywhere were bedsheets, that's what I used!
First my dress. I was super super happy with how this came out. For the bodice I used the Dragon Dress tutorial (
https://www.craftster.org/forum/index.php?topic=252249.0
) and for the skirt I used my own pattern. I also wanted to make it kind of a 50's feel and I wanted a little train in the back. I don't know if I like it or hate it, though. But the dress was super comfy and I felt so pretty in it!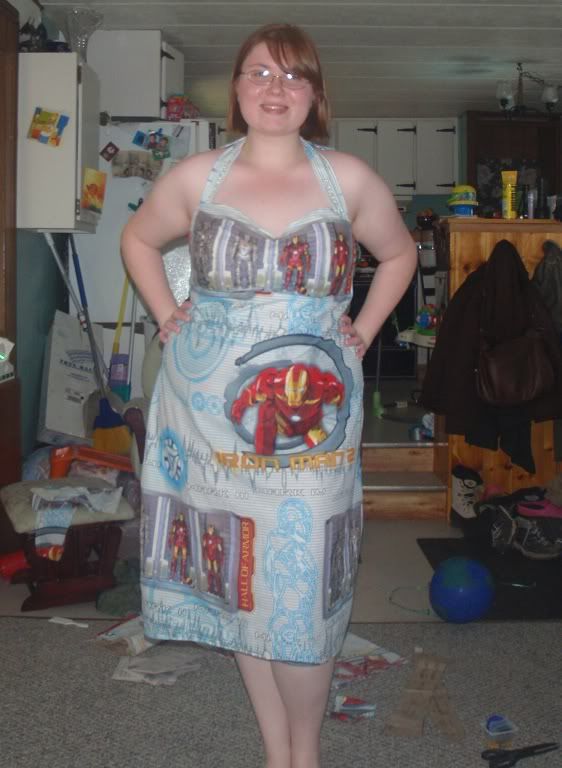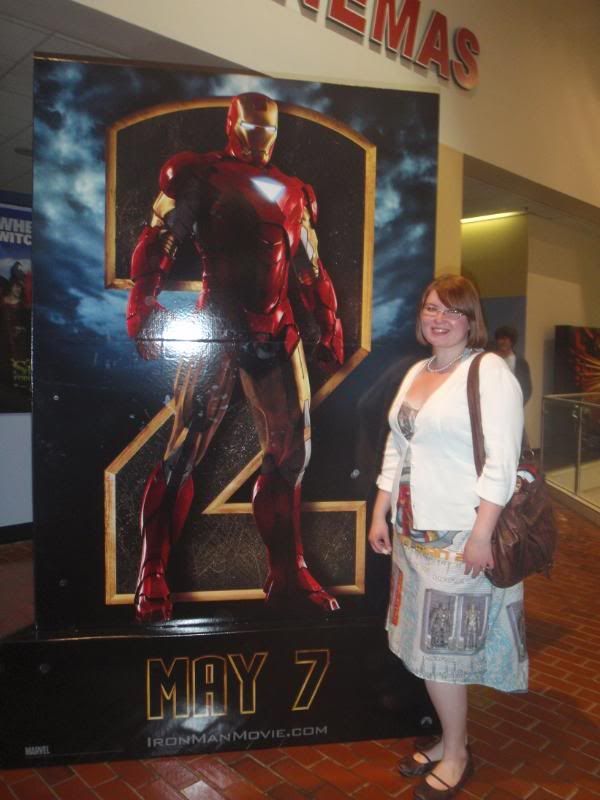 Next is my husband's shirt. For this, I used McCall's pattern M2447. This was the first button down shirt I've ever made and it was so simple and it looks great on him!
And finally the shirt I made for my friend. For this I used my own pattern. She loved it because it was super comfy.
Thanks for looking!