A coworker asked me to make some hats for her sister's baby shower. Since 1. I love making baby stuff (it's so tiny and cute, and it works up so fast that it feels like I accomplished a lot more than I really did) 2. I can't make anything other than really basic stuff for my own baby yet (no idea what it is for at least another month) and 3. She paid me (well...for yarn.), I got right to it! The first pattern came straight from my ravelry and is for a newborn, the second is suitable for an older (6-9 month) baby and was a bit of a play it by ear sort of thing, since she insisted she needed an earflap hap that looked like a strawberry. I'm pretty happy with how cute they turned out, but would rather see them on an actual baby!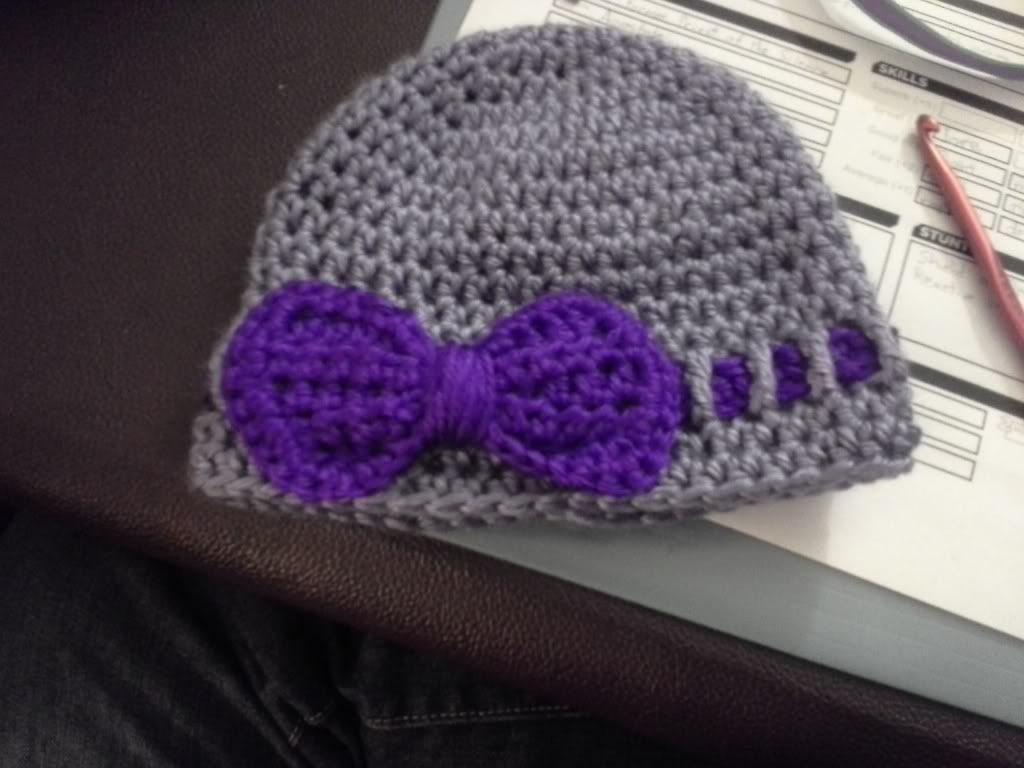 Pardon the poor quality photo, the yarn for the hat is a much more pretty violet, I promise!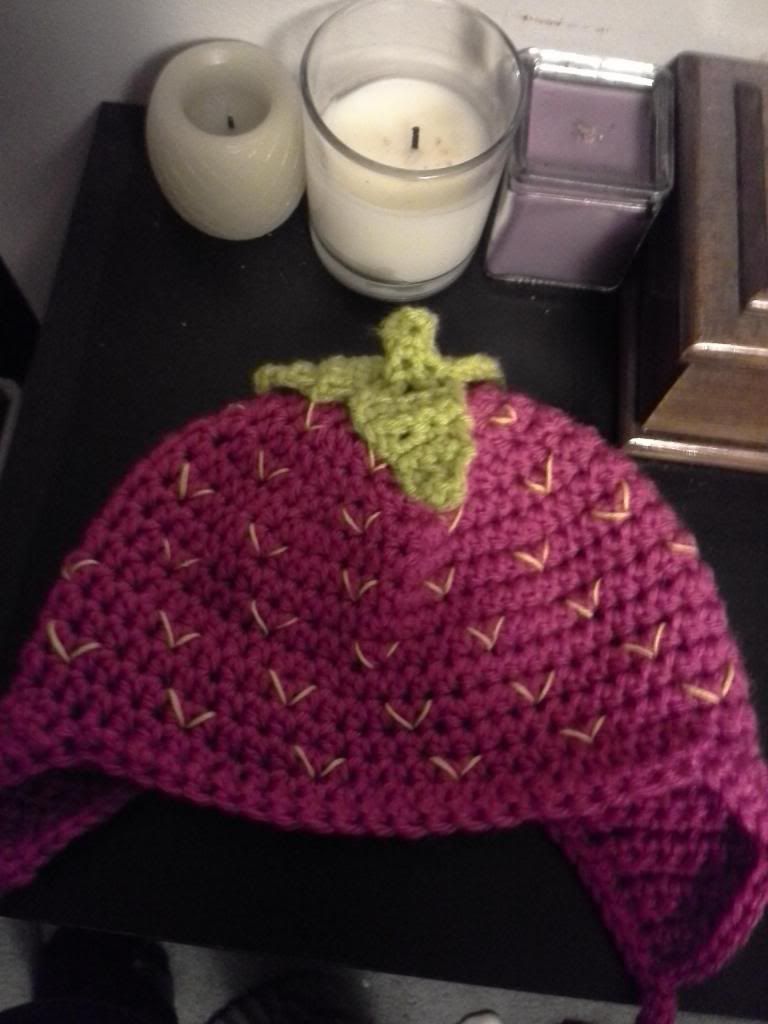 Wish I'd gotten a better picture of that before giving it away.
Thanks for looking!