I've seen it twice in my size (or as close as possible to my size; it was a 36 inch bust rather a 38) on the internet, but whenever I do, it's 'Item has already been sold'.
I'm looking for a Vintage Simplicity 3918 and a Vintage McCalls 5419. They look like these, respectively:
and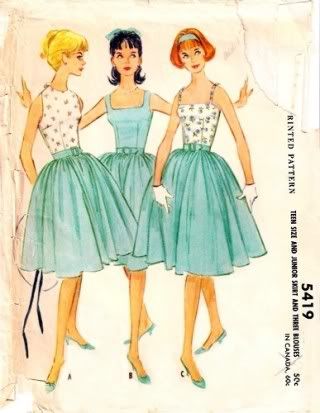 Does anyone have these? D: Does anyone know where I can find these? I really love the way these dresses look. I'll even take a tutorial on how to draft a similar pattern, even?