I GOT MY PACKAGE FROM JESINTEXAS YESTERDAY!!! =)
thanks sooooooooo much!! i was heading out when i got the package notice at the apartment i live,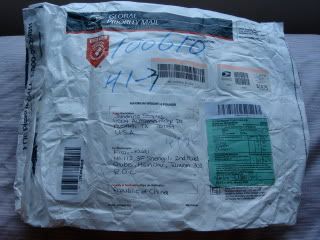 the usps package!! i was soo excited! to open it, but i had to wait till my mom drove the car out so that i wouldn't spill whatever was in it =)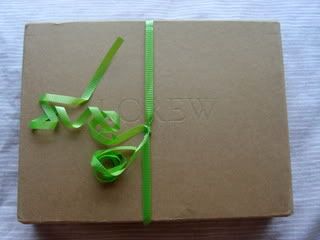 the pretty jcrew box & cute green ribbon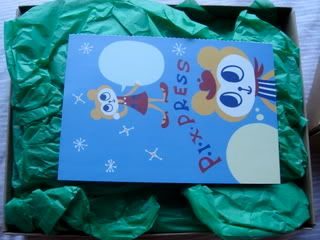 the card! i'm not sure if i put it back the right way afterwards =/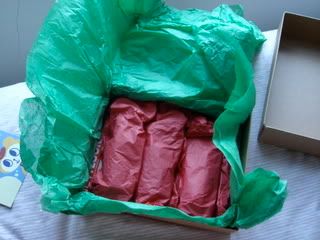 three surprises in red wrapping paper...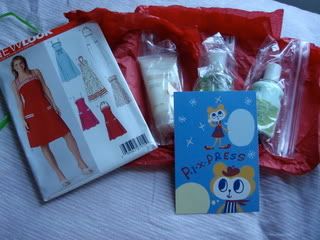 a new look pattern, three bath & body works stuff!
THANKS SO MUCH, jesintexas!!! i'll post up a pic when i make the dress!!!!
ps. i was looking at the dress pattern, and it says i need featherweight boning... i'm not really sure what that is