These are a few bags I made a while back... The pictures are in varrying degrees of creativity, but sometimes I just get lazy and scan them if they will fit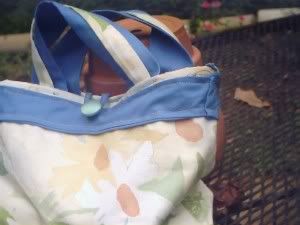 Here's a little bag I made for myself. It has a simple satiny button to help hold the bag closed.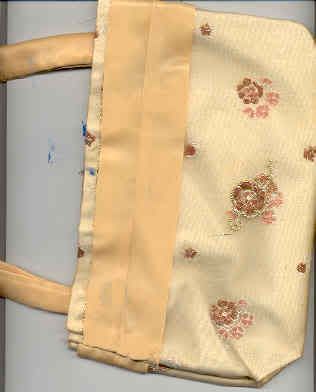 This is a bag that I made from an old, indian, sari that someone commissioned.