A couple of days ago my mama presented me with some shades inspiringly yellow strechy fabric that she'd scooped up for no pence (go mumsie!) so I bust out the xacto knife & made a stencil, found some black stretchy for the wasitband and set work on batman skirt
Simple but I love it!
Na na-na-na-na-na-na-na-PICTURES!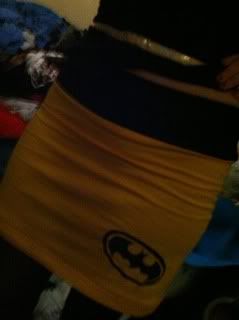 I added a little bow on the back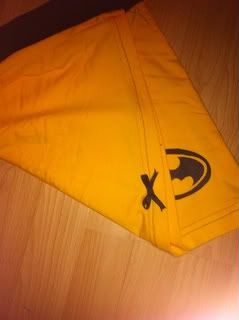 Ahaha crappy pub bathroom shot
(after wearing it to see Goldie Lookin Chain, wicked fun gig!)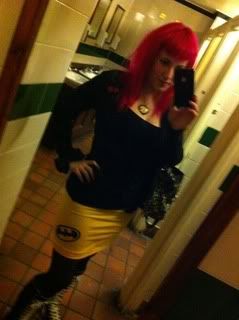 If I have enough of the yellow left, I going to make Batman leggings too