Here is a picture of my Daughter Annalee in her Mothers day dress I made her. I got the fabric from Joann's nice and light, and the pattern is Sis Boom, I downloaded from youcanmakethis.com.
I made it a lil bigger as I want it to last thru the summer and my lil 22 mth old is a super weed, she is already 3 ft tall waring 3t sometime 4t cause of her height and long torso.
great pattern, plans for a few more dresses in the making some short and some tops.
the 2nd out fit is from a simplicity pattern I made this one in my sewing lessons and I was so proud to do my 1st zipper. Again i sized it a lil bigger so it should be just perfect for July & Aug.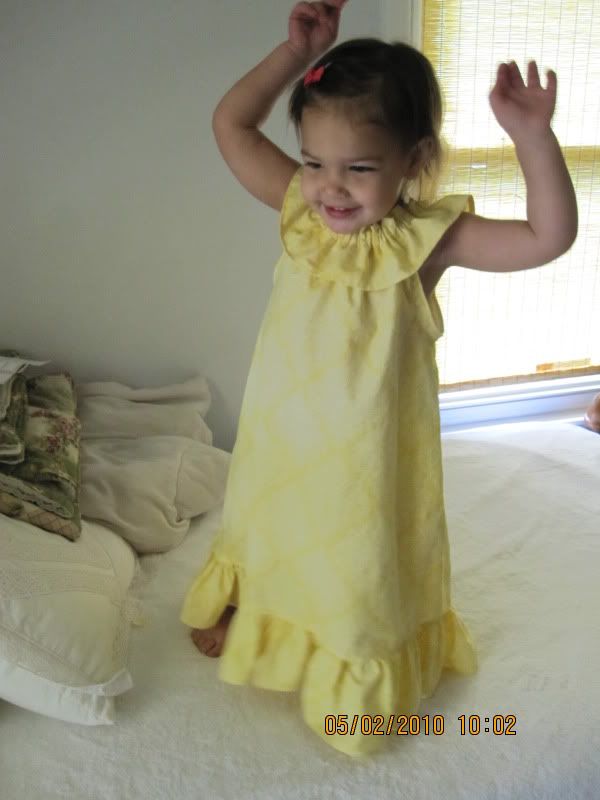 sorry i'll crop my photos next time and make sure Anna's hair is combed hehehe opps bad mommy