Vanillaxlight sent me a super surprise package!!
I've been going through a really rough time in life right now and it was like a big bundle of handcrafted cheer in a box. I can't thank her enough...
I lost my favorite scarf the very first night I wore it and she made me one to replace it!
Same colors & everything!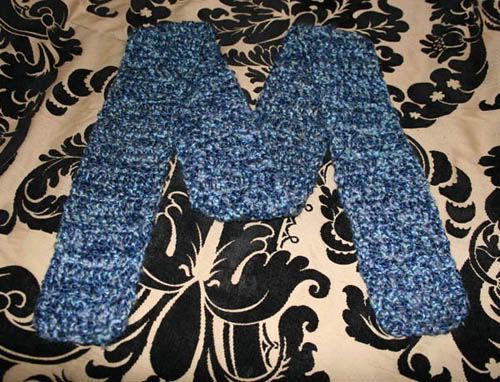 I had a rainbow scarf on my Wists and she made it...but she crocheted it in some whacky crazy Tunisian way, so it looks knit.
CRAZY, I tell you!
I had this on there as a "Yeah, I'll add this, but it's a big old hope 'cause I don't think anyone will ever make it for me" item!
http://pixelgirlshop.com/item.php?item_id=842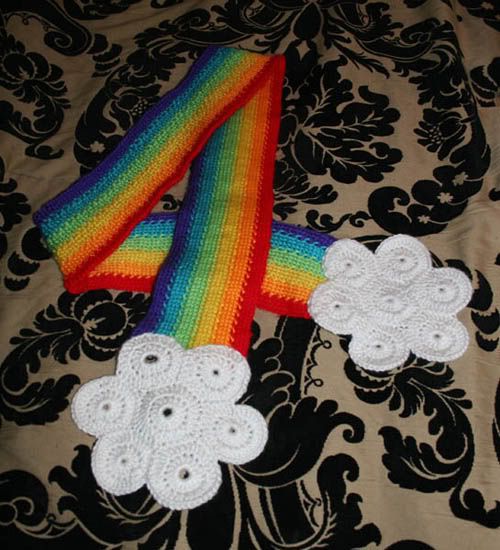 A beautiful crocheted bracelet in two sizes of red, glass beads and two sizes of black, crystals.
I love it down to the pretty clasp!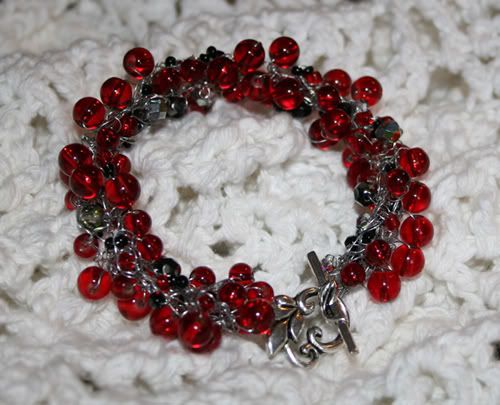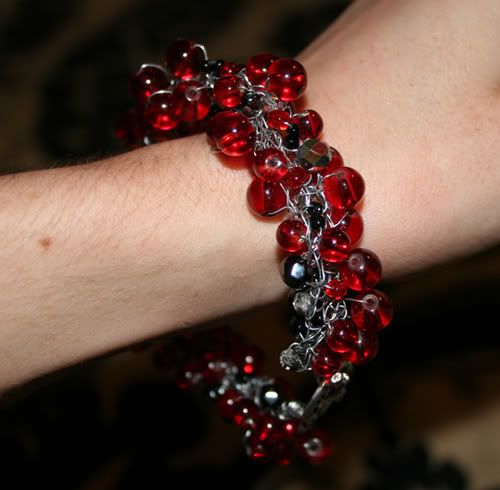 MAGAZINE beads with a soda pop top clasp!
This is so funky cute it hurts.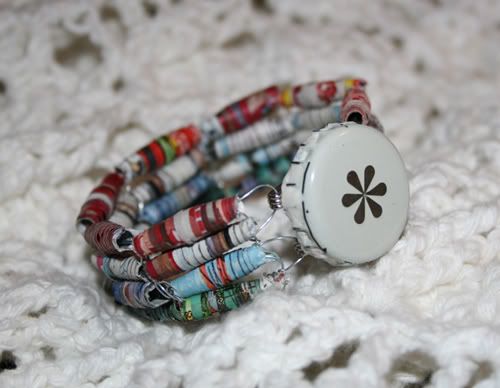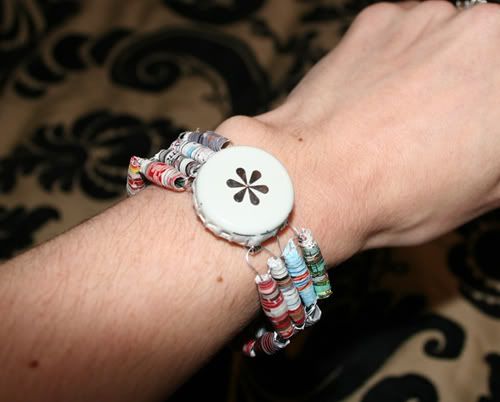 A ton of goodies!
Stitch & Bitch, a turtle who's gonna grow super big for me, shrinky dink magnets and a tin with even more in it!, a pack of beautiful birdie buttons & a cookie cutter!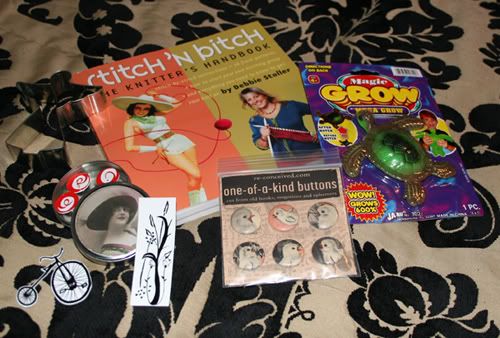 ANNDDDdd... a shrug by Happy Hooker. She thought it might be too small, but it's not at all - it's perfect & SO cute! I love that it's in white 'cause it'll match so many tops.