Lucky Leprechaun
My little niece made a wish for a Leprechaun to bring her luck.
And wouldn't you know it...
Look who I found hiding in the pear tree this morning.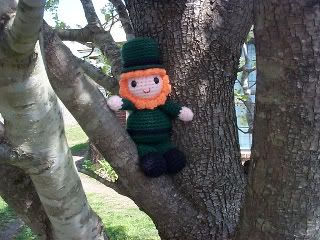 Say hello, Seamus.
Seamus is a wee one. He only stands 8" tall (including his hat).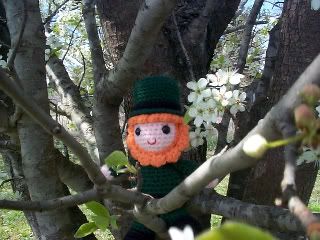 To make Seamus, I modified the Sugar n' Cream - Lucky Leprechaun free pattern that I found here:
http://www.sugarncream.com/pattern.php?PID=4798
Thanks for looking! Happy St. Patrick's Day!