Since my partner flaked, stopmoshun came to the rescue with an awesome package! Here's what I got: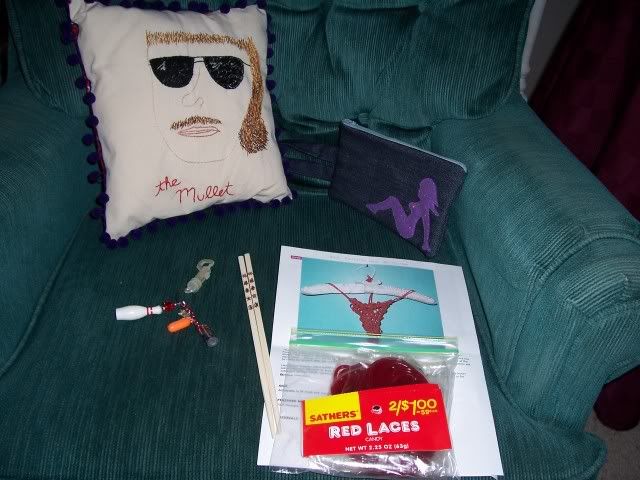 I especially love the mullet pillow, have it proudly displayed on the couch. By the way, my hubba got a haircut, Amytha. I think it inspired him.
Also included was a cool keychain, a mudflap girl wrist bag, and instructions and supplies to make my own edible underwear. Too funny!
Thanks so much for everything!