Hi Everyone!
I debated over whether I should post this project here or on the holiday boards, but decided it was generic enough to post here.
I used the design sponge tutorial and after about two hours of cutting and pinning, I had completed by Valentine's Day wreath.
I used wool felt instead of acrylic because I prefer the look. I chose to add in a few red bits in honor of the holiday. The whole thing reminds be of thick, lush peony petals. Mine is not quite as dense as the original because I ran out of felt so when I make another I will definitely buy extra felt.
Here she is, hanging in my undecorated sewing room. Curtains are the next project, as soon as my boyfriend wakes up so I can drag him to the store....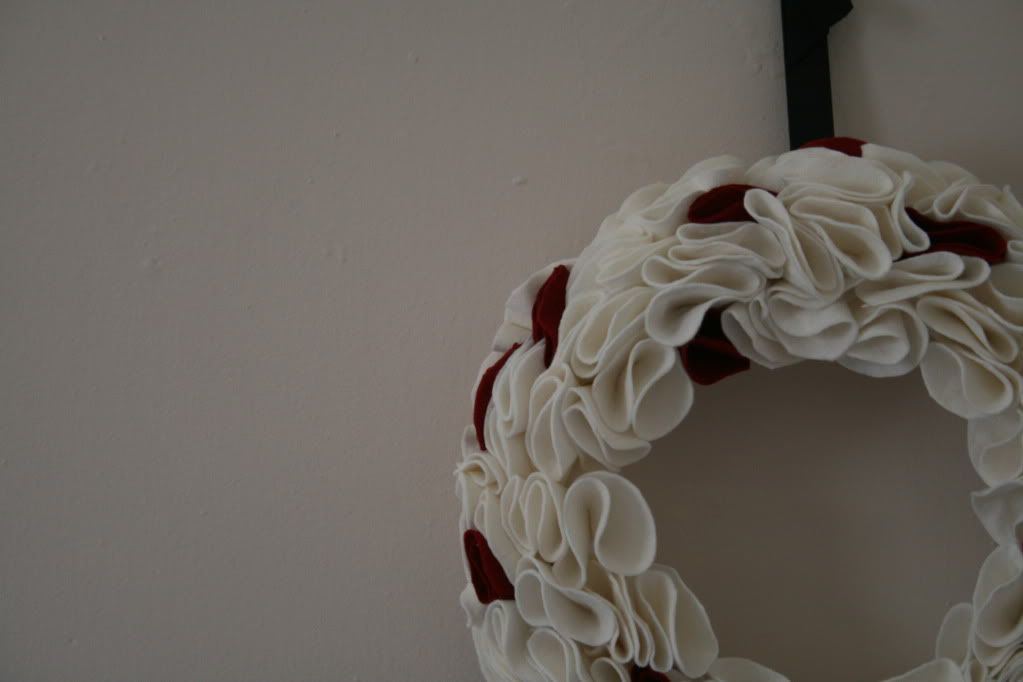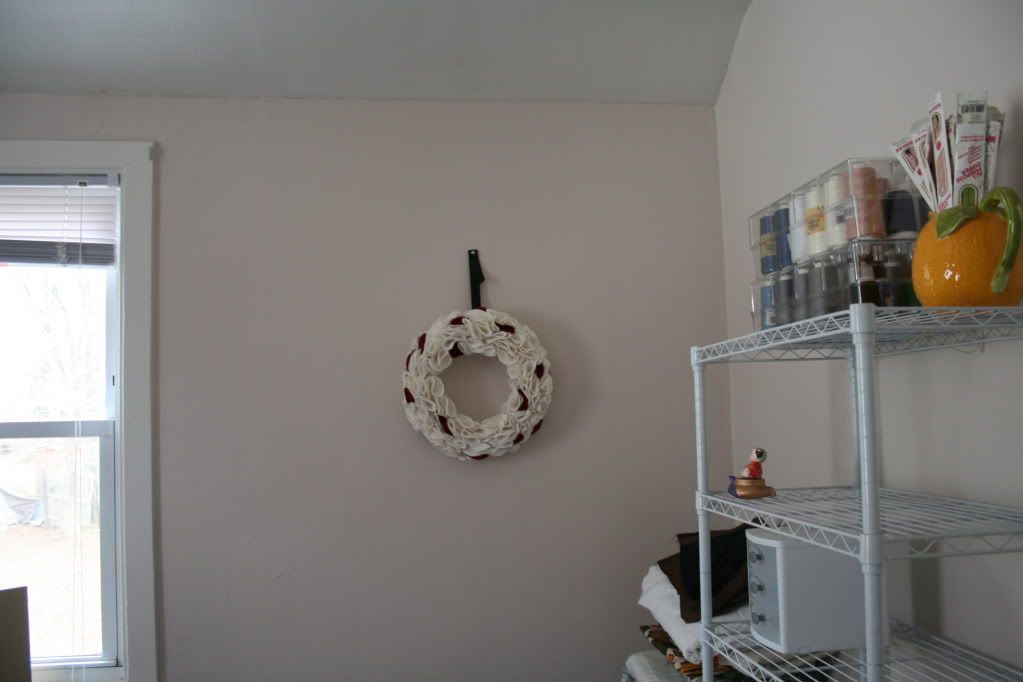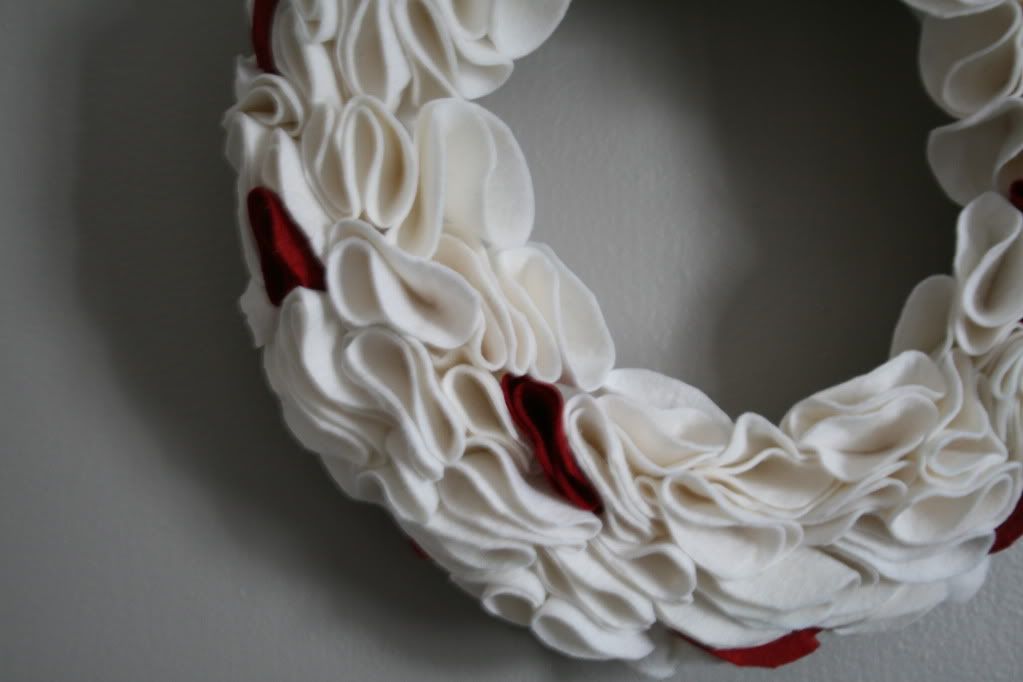 I love Valentine's Day and the idea of having my own handmade decorations to pull out year after year now that I am in my own place. Thank you for looking!