so heres a dress that i made from scratch. it kinda reminds me of i love lucy. its tea length, which i think is a lil to long but oh well.
heres the entire dress laying flat, i had to fold it some to get it all in the pic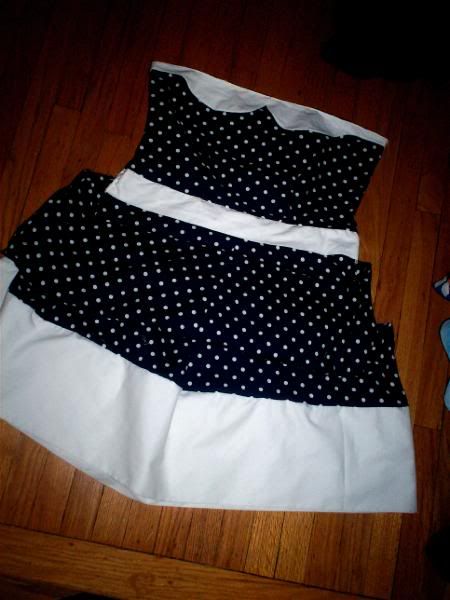 here is the front detail of the dress...i was a bit worried that the collar would look funny because i didn't use a patter but it turned out ok ....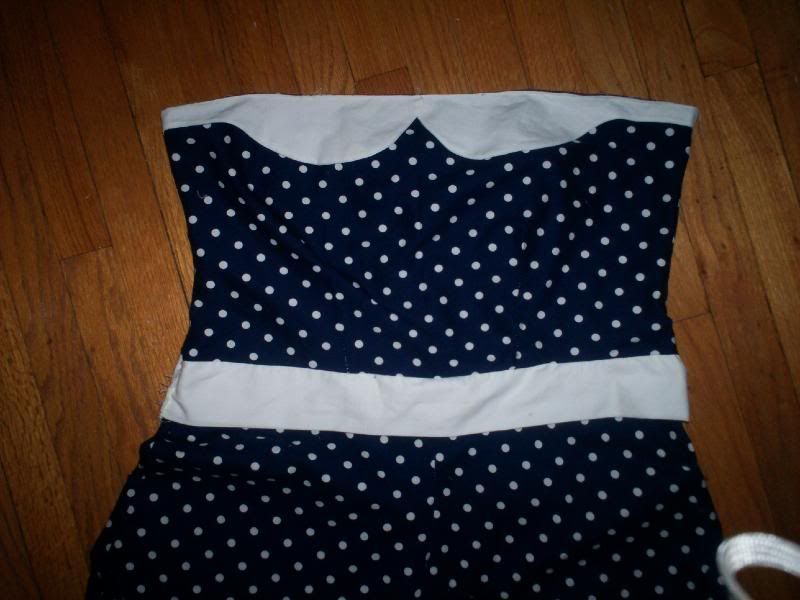 and finally heres me in my new dress, i can't wait till spring so i can wear it!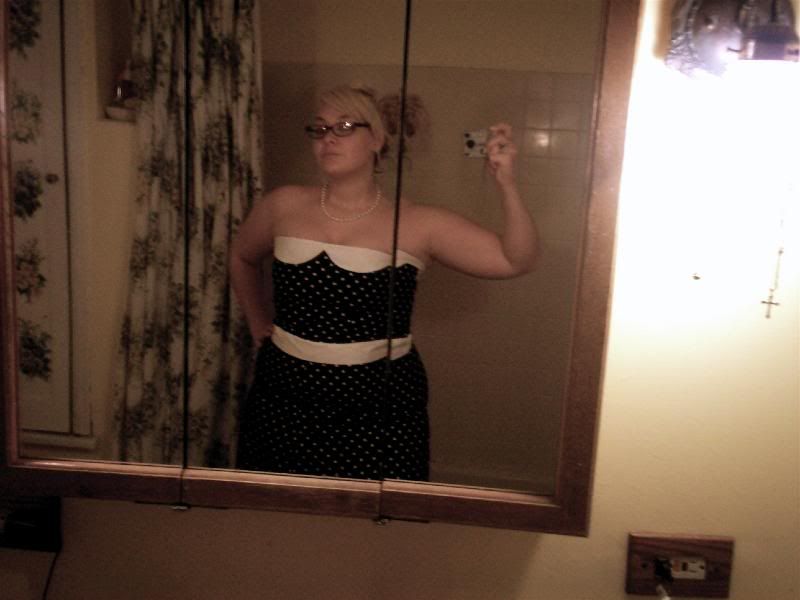 thanks for looking