i received the most bountiful, awesome package from bruisedpeach22 today!!! how she did this in a weekend, i don't know. hold onto yer socks...
two fabric wrist cuffs which i adore.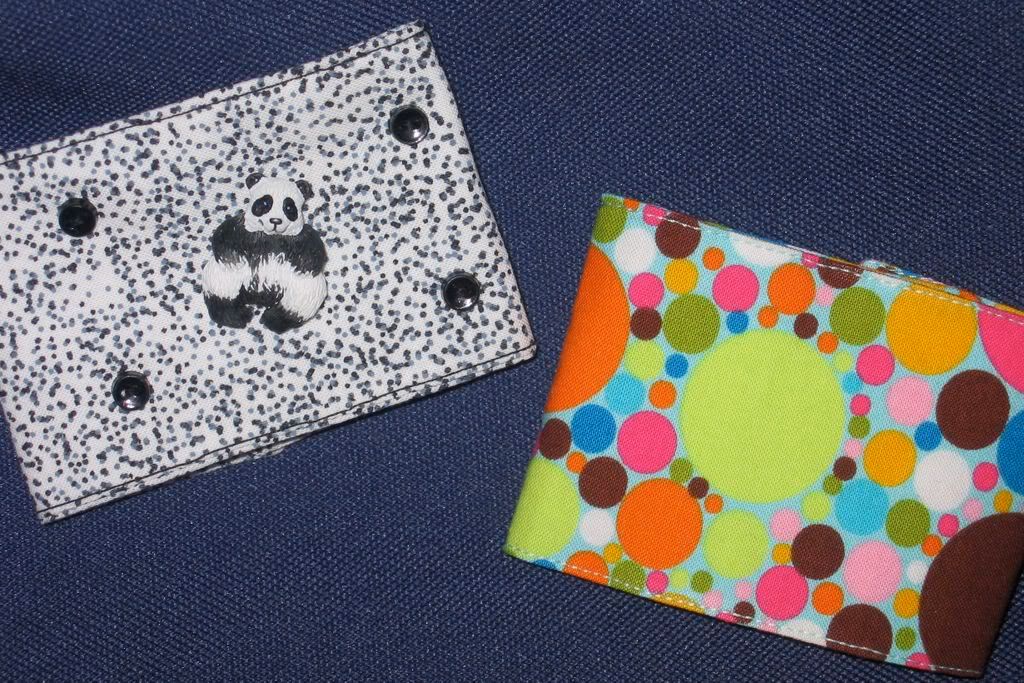 i LOVE fabric wrist cuffs and these are just over the top! the black and white panda has snap closures--and isn't she sittin' there so happy to be in New Jersey? the dotty for dots cuff has velcro. Now wouldn't that just be enough to make me hap hap happy? MORE than happy. But she also made me THREE PAIRS OF EARRINGS!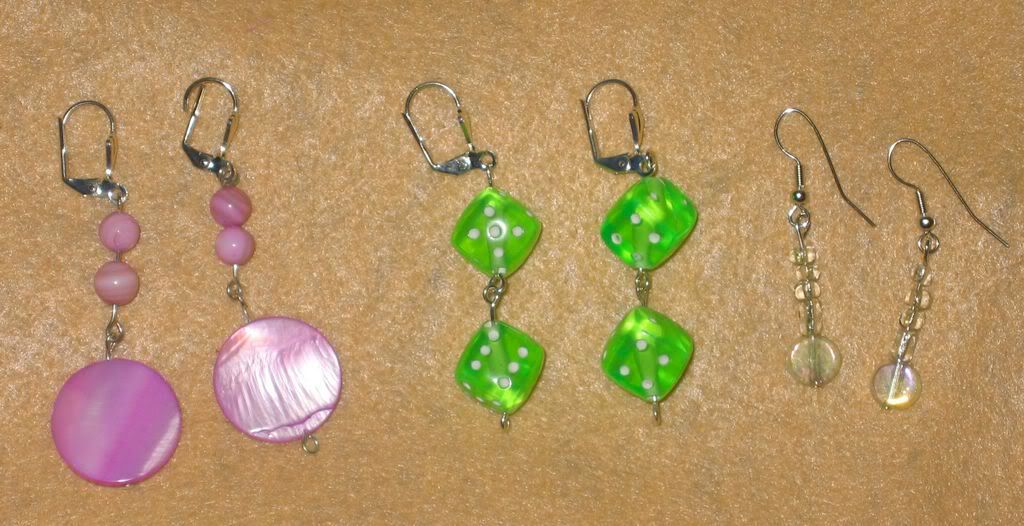 I design board games (mostly) hence those lucky dangling dice. Those pink earrings are totally go-go and the clear crystally ones are just beautiful. I tried to do them justice but these are so much prettier than you can see.
Bruisedpeach--you ARE a peach! I love everything.