It was supposed to be different. but i really liked it. so i left it as it turned out annnnd decided that it's not actually a halloween costume, but another fancy-ish dress that i need a place to wear. ANYWAY: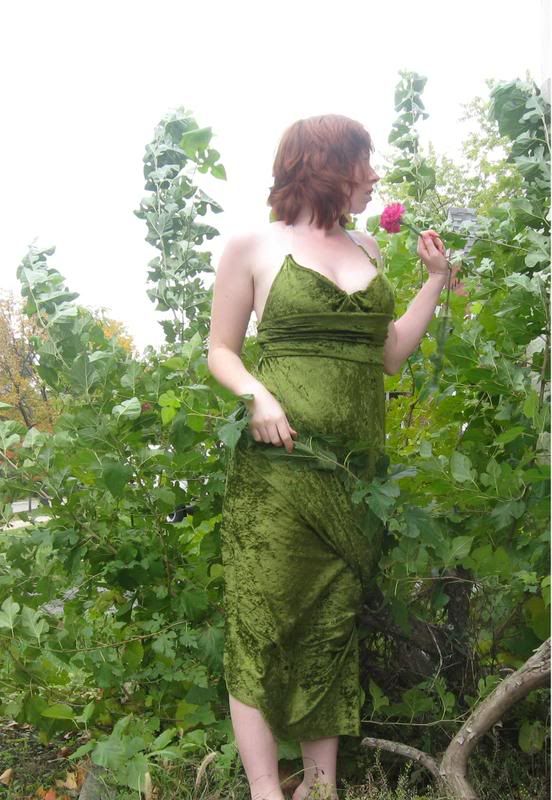 my not-boyfriend calls me "gaia" because of this photo
I'll try to get a photo of the back soon.