I'm actually happy with this one. I didn't think it would turn out well...but I actually like it. I got frustrated with it cause I made it a bit different than all my other bags...mainly cause I used a tote I bought from Hobby Lobby and just cut off the handles (too short, all in my armpits, ick.)
Here is a picture of it: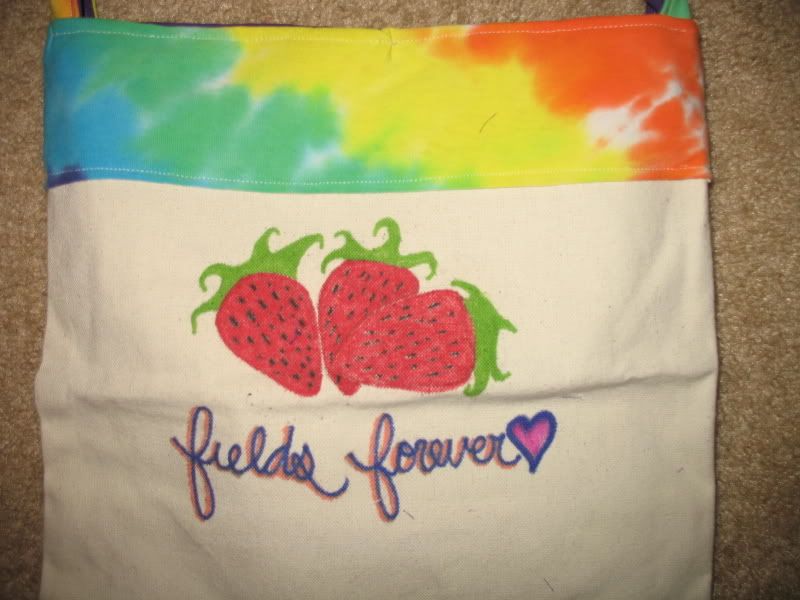 (I tried to post a full picture but it just made it sideways and fat XD)
Strawberries are deformed..was going to throw them out...but then I continued and I began to like it more.