this outfit is from a fashion competition i entered last Dec but never got around to posting. I needed avant-garde outfits that would get the judges attention....i think it worked well! lol
i shredded the sleeves to give it a rougher look and lined the collar with pink satin makin it perfect for poppin'!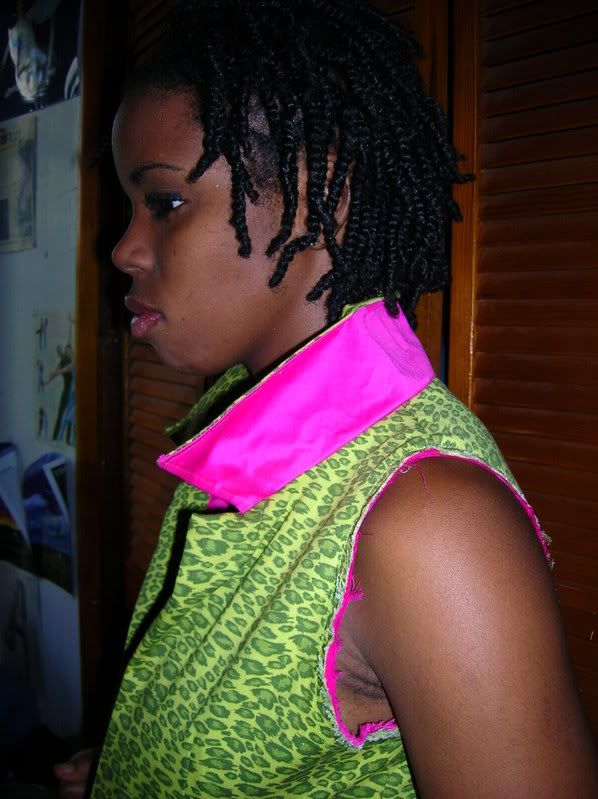 my comp is freakin out so i wasnt able to load the rest of the pics but i'll do that asap!