Haven't posted in a while, but here are a few totes I've done.
Wrong season for this, but the "fabric" (actually a pillowcase) spoke to me for something in orange tones.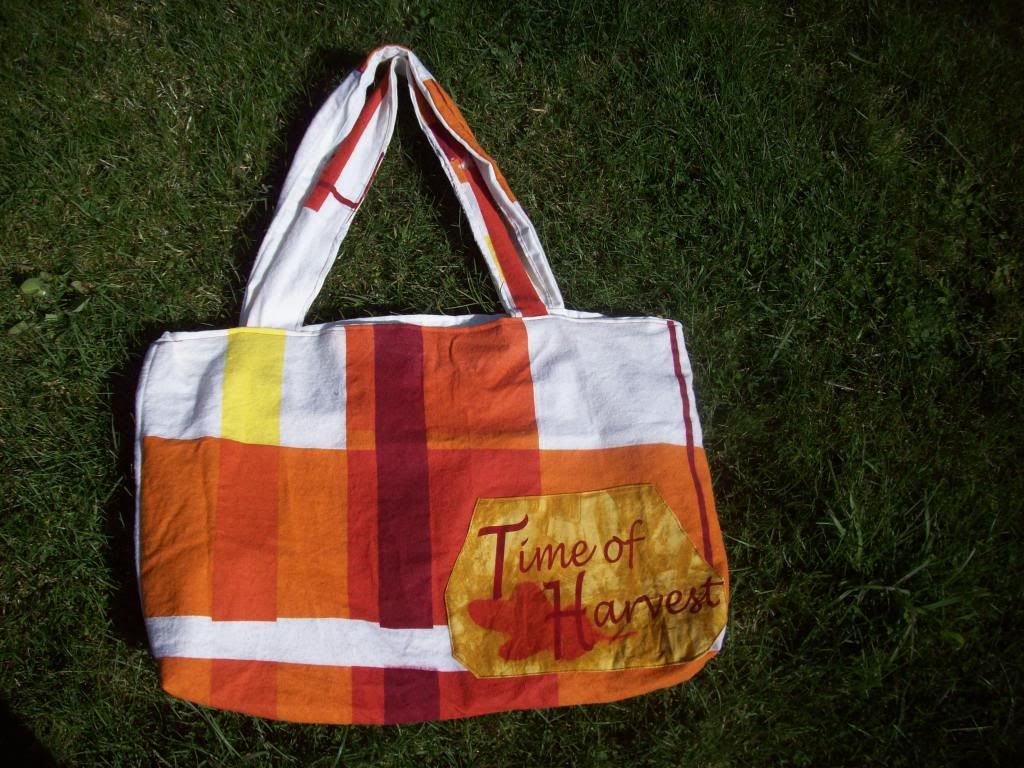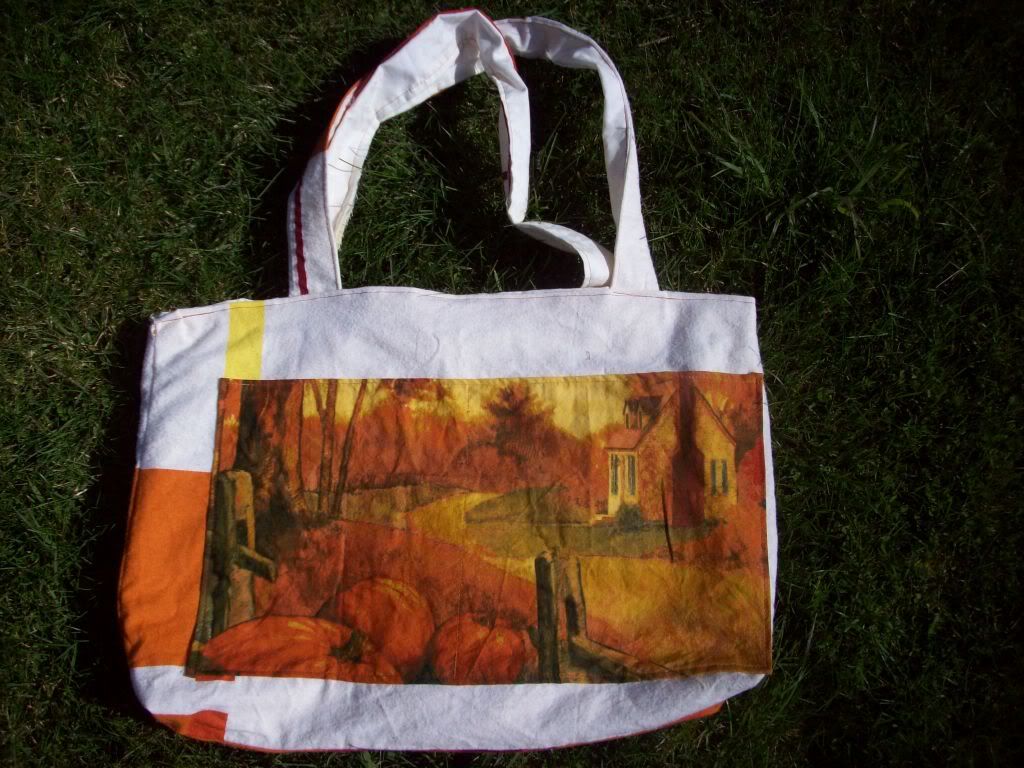 The back, with a continuous pocket from a scrap I had saved.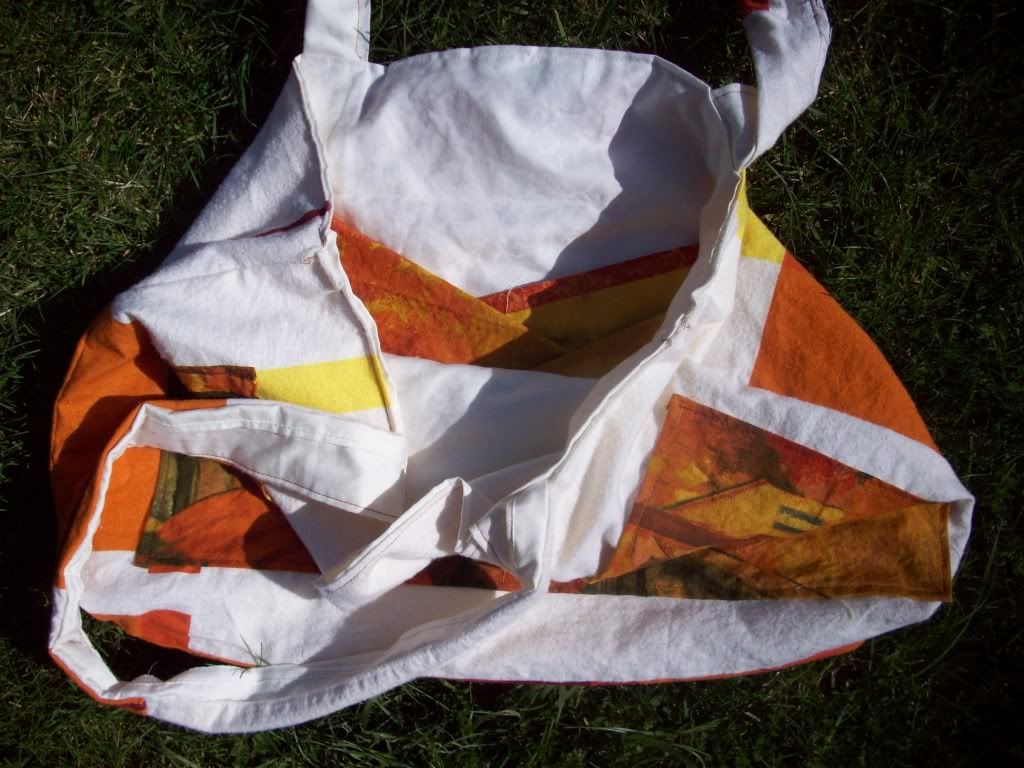 The inside is another pillowcase cut into shape for a liner and the straps were the leftover pillow case and a pocket made with another part of the "autumn scrap".
The total cost for this project was $1.05 or so.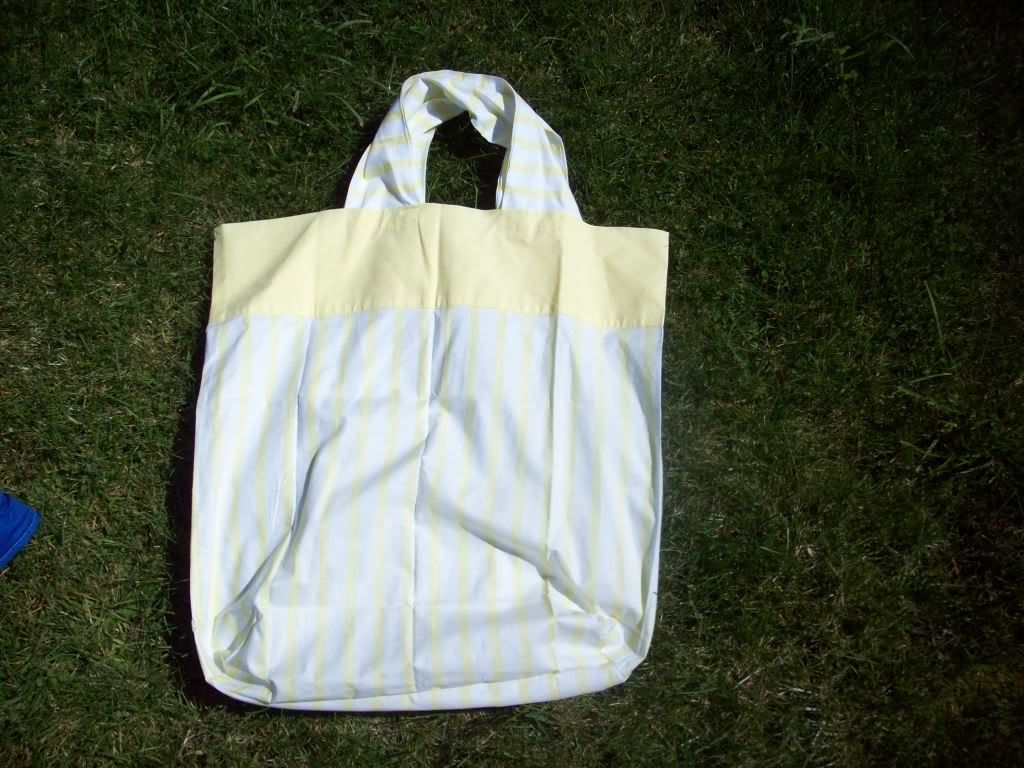 Another pillowcase tote, that came in a set of two, so I made two matching totes.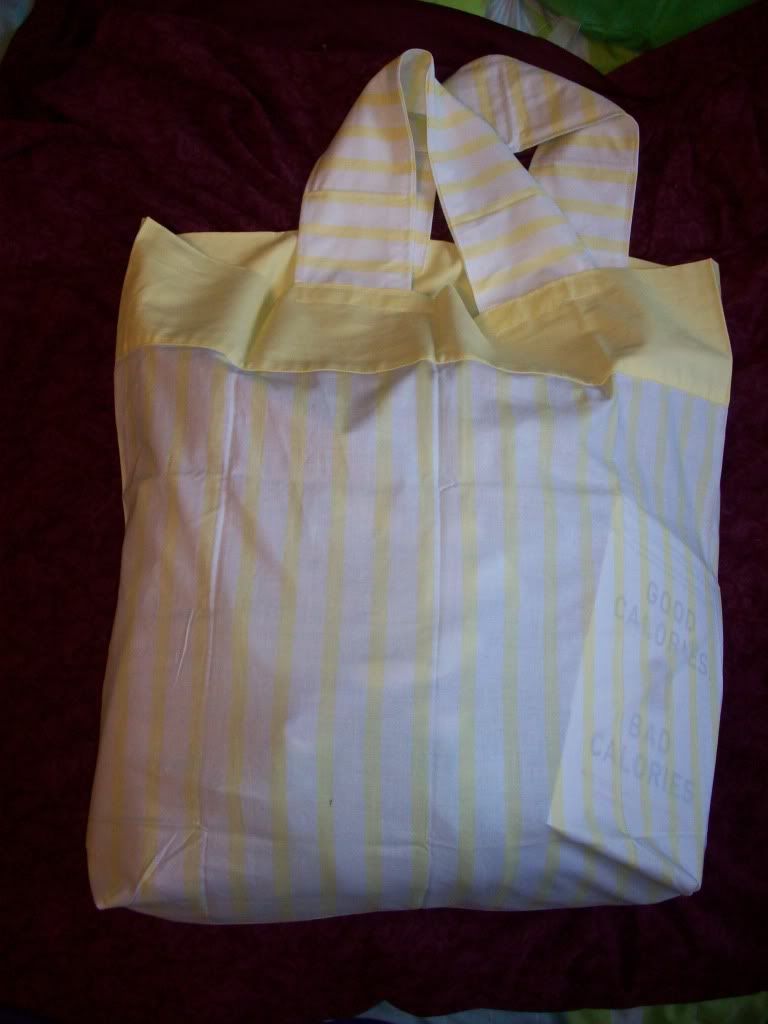 I was surprised they held so much, this one has two sweaters, a pillow and a book with some room left over.
I made this one from two tea towels.
In all the totes, I cut the bottoms off and re-sewed them up rather than cutting off the tops to get matching material for straps.