This is an awesome swap gallery! Everyone has done wonderful work, and my partner was no exception. Here are some pictures of my loot.
First off, and Robot covered USB stick! His name is Robby. Robby the Robot:
Next a really nifty little monster box. He broke a couple teeth in transit, but I can perform some monster dentistry and reattach them: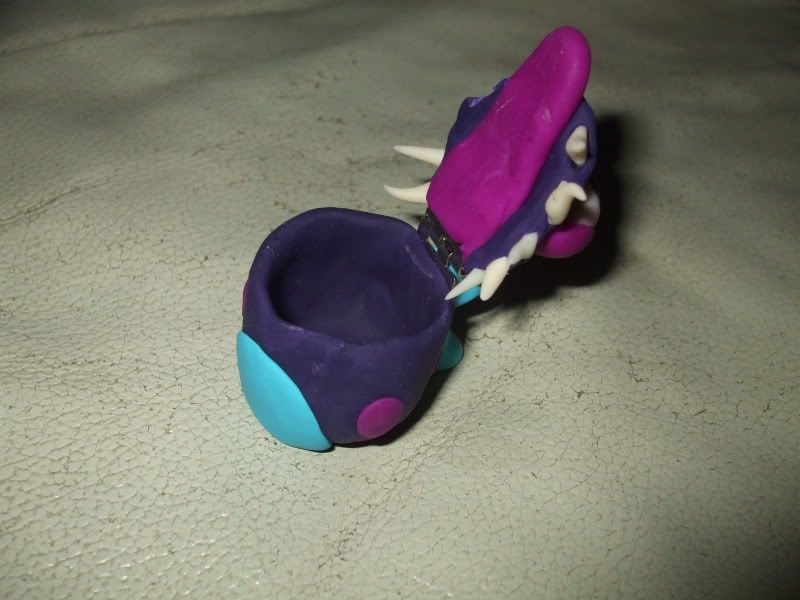 Last but certainly not least, a swinging monster necklace. Too cute! I love this idea.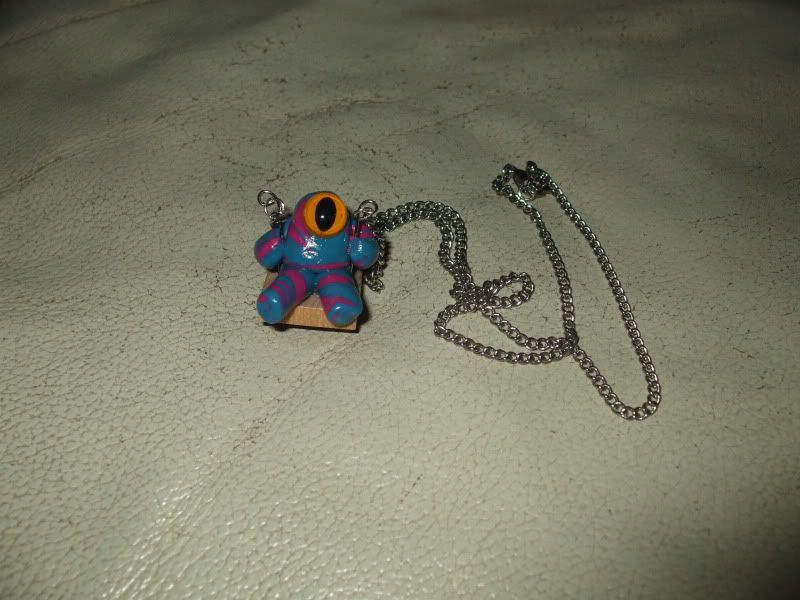 And a picture of the entire stash, including bonus pixy stix and toy aliens.
Thanks again for everything, suereal. It was a pleasure swapping with you.