I'm in the process of upcycling an old Clue game into a Futurama themed clue game for my brother. I finished making the "suspects" pieces-- Fry, Leela, Farnsworth, Bender, Hermes, and Zoidberg. I also made one of the weapons, a little brain slug.
A (blurry) penny shot to give an idea of just how small they are.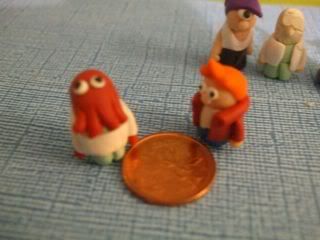 I'm really happy with how they turned out. I might make another set and turn them into charms for a really geeky bracelet.