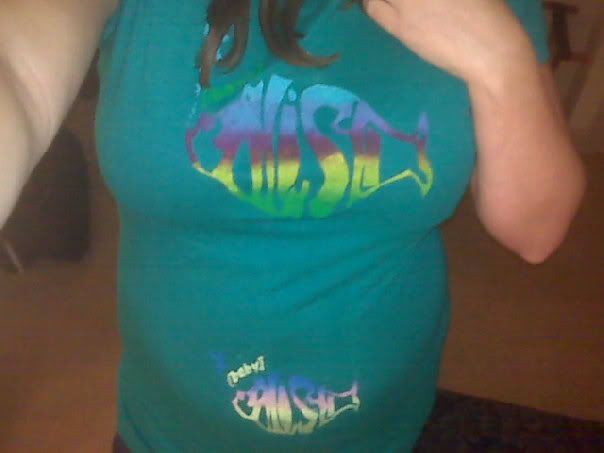 My friend (pictured) is a
HUGE
Phish fan (phan?) and has been baking a baby girl for about 7 months. We wanted to give her something maternity but still fun, and this is what I came up with. The top, brighter sign has [mama] stenciled above it and the lower has [baby].
Though some of the colors didn't dry like I'd envisioned, I'm pretty proud of it. I don't know why I always decide to make things as hard as possible- a slightly confusing swirly stencil with several little bits and
ten
colors of paint. Phew.
On to the next big idea!