I received the most perfect package today from Geminio Cupcake. It made my day ( me and the kids have had the flu). This is Geminio Cupcake first swap and she did a fantastic job spoiling me.
Its a little pic heaving but I want you guys to see all my goodies.
First I received a Hunger games survival bag.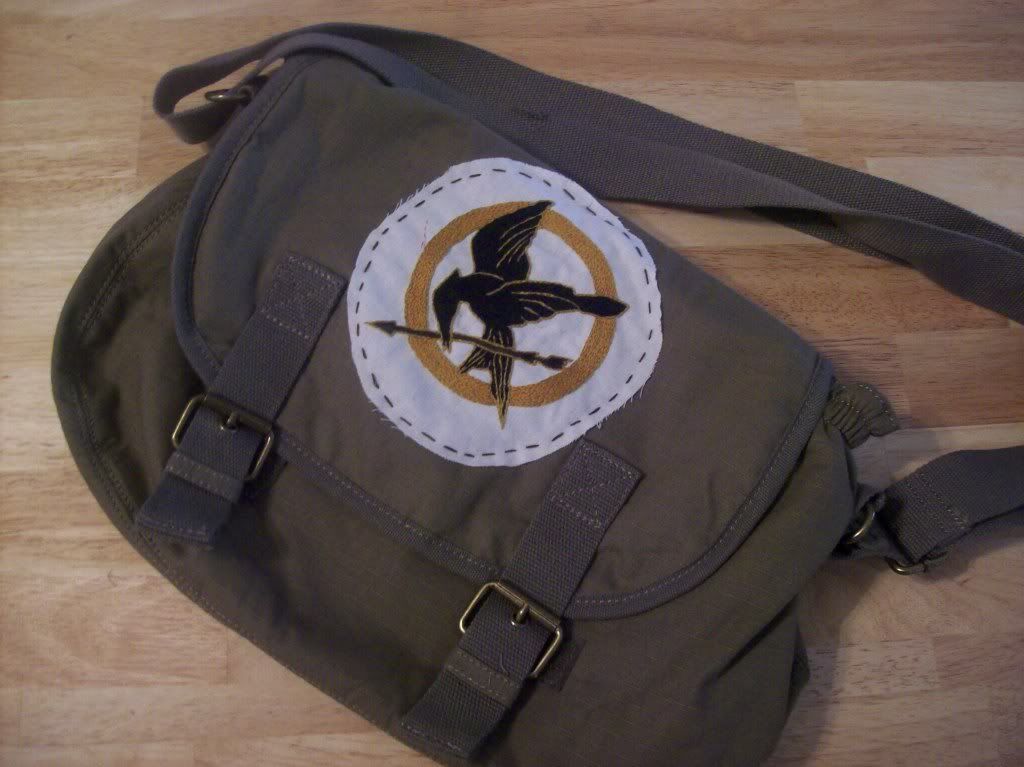 She embroidered a mockingjay patch on the front
And it was filled with survival needs. First aid kit, Iodine, burn cream, and dried beef.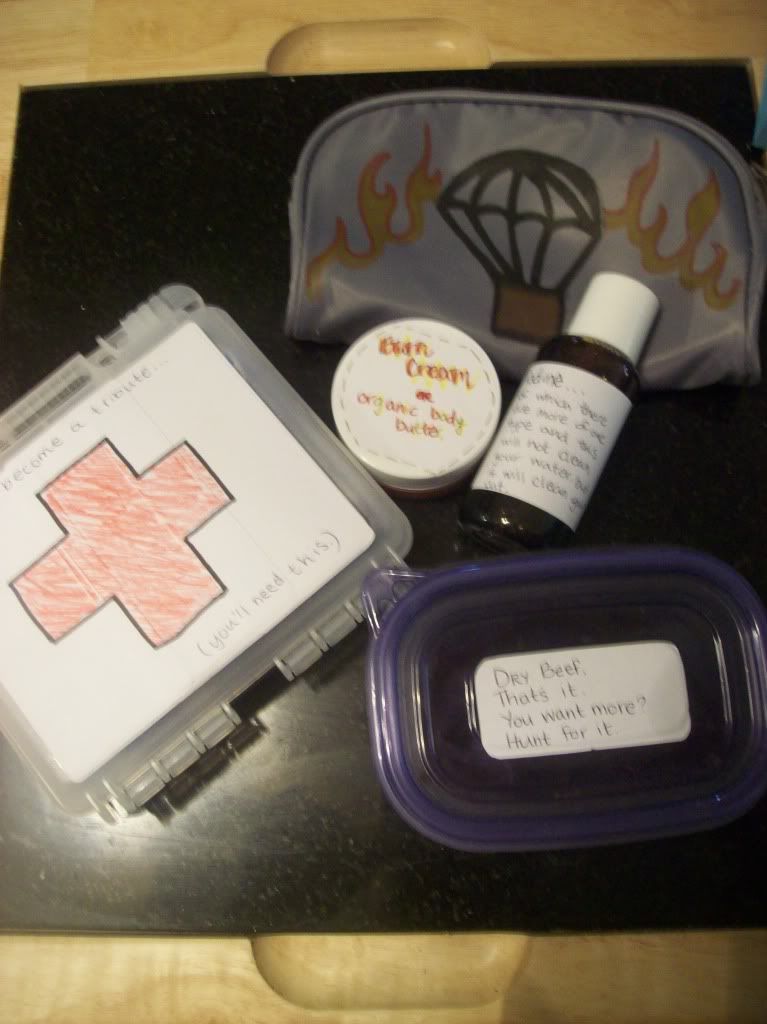 She also made me a district 4 box for my bracelets with one on my favorite quotes inside.
Also 4 pairs of Hunger Games undies!!!! I love them all but the cake ones are my fave(I'm a cake decorator)
Front
Back
Front
Back
And for a extra a shirt for my girl on fire (who just finished the first book and gets to go to her first midnight showing)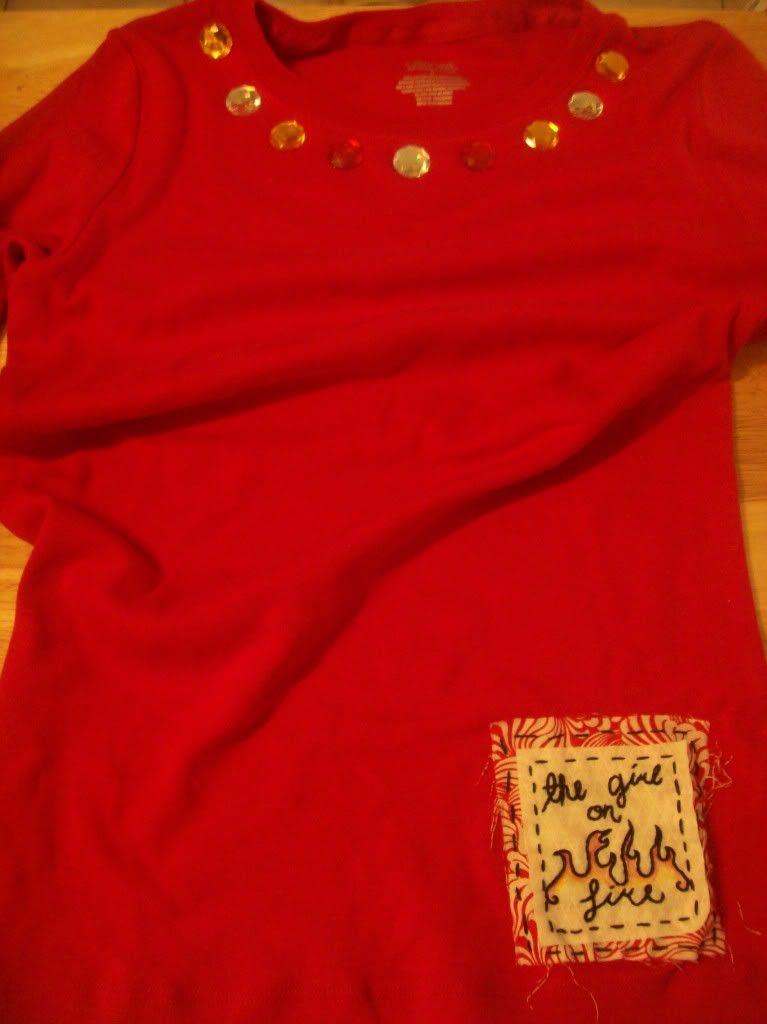 Here she is wearing it. She loves it!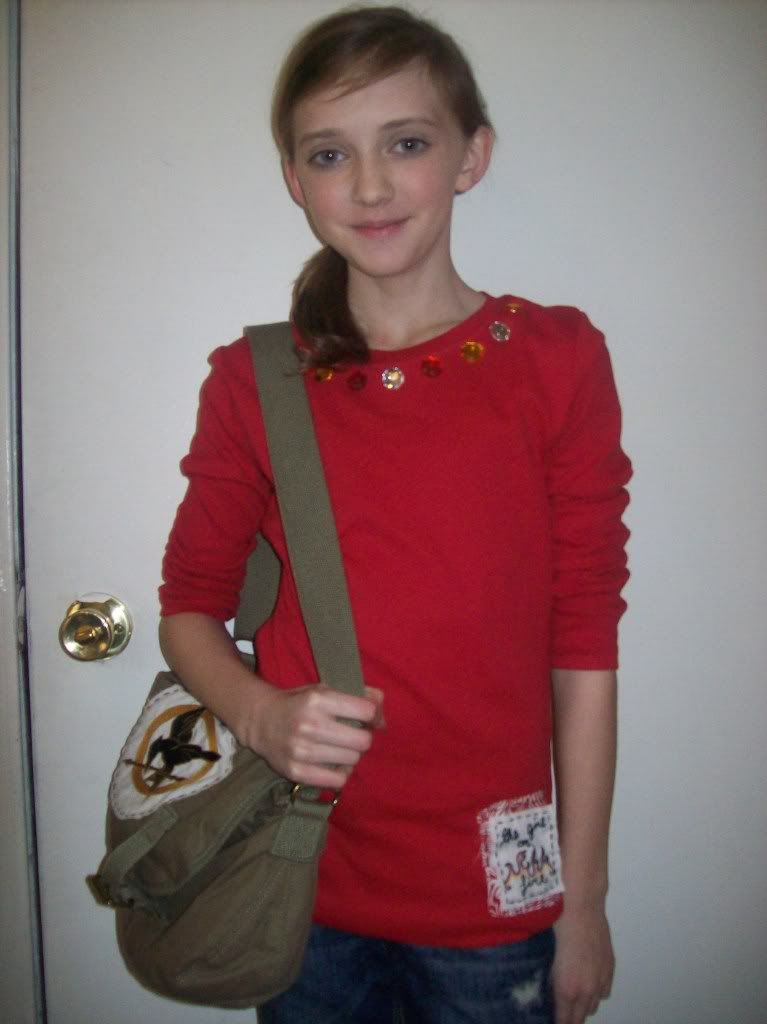 Again thank you so much. I LOVE everything. Happy Hunger Games