Now for the stuff she sent me!
this very warm felt skele-monkey hat! I have the skelekitty purse. <3 And some horns. I kind of figured out how to put them on, but can't make them stay.
A magic wand and a thank you card! Also a neat bottle of salt to keep the demons away.
some zombie finger puppets, and rings.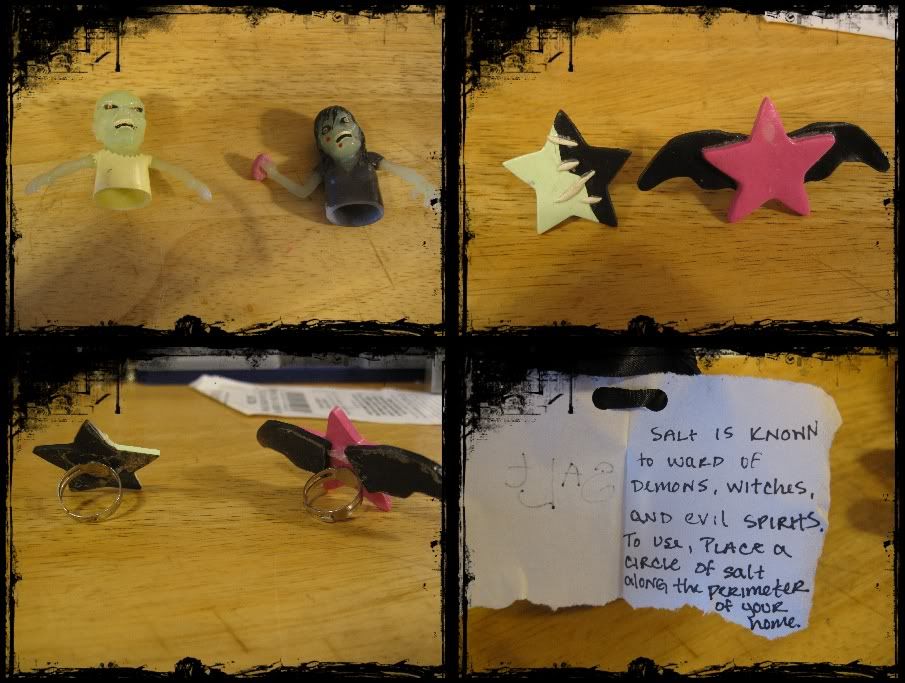 And finally this gothic lolita style skirt with blood and cigarette burns!