I posted these on my tumblr the other day and was insanely surprised at how many people liked them, so I thought I'd post them here to share some more!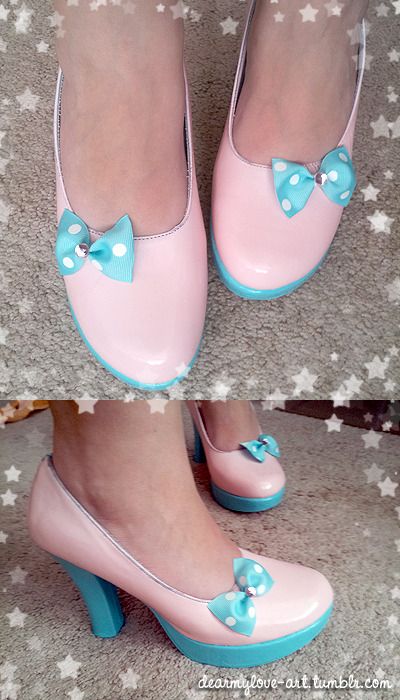 They started out as black and red pumps from the thrift store. I've been itching for custom shoes lately and until I can afford to get/make some shoe lasts so I can make my own from scratch, I've resigned to just painting and sprucing up already made shoes. These were $1.50 and super super comfy, but had some problems with the fabric peeling off the heel, so I fixed that and then headed outside to spray paint them!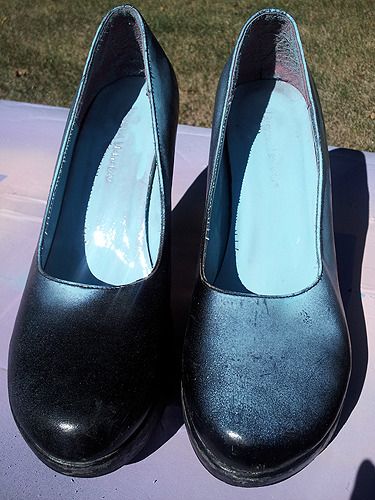 I really didn't like the idea of light pink on the outside and red on the inside, so I painted the inside blue even though no one will see it while they're being worn.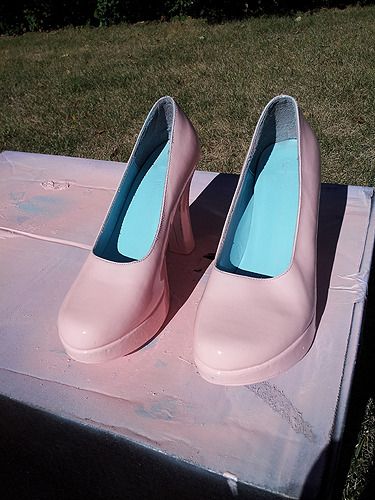 I regret not priming them first because it took almost the entire can of pink paint to get these covered. Silly me. Still, they looked great!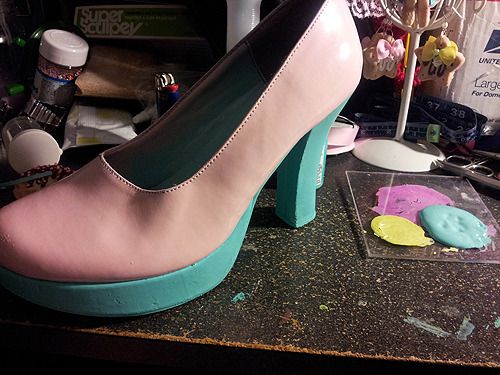 But not great enough, because there was just a little
too much
pink (I know, how is it possible to have too much pink?!). I was paranoid about putting painters tape down on top and spraypainting the bottom with the blue that went inside, so I just mixed up some acrylic and hand painted the bottom and sealed with some good glossy topcoat.
Then I added the cute little bow and BAM! CUTE!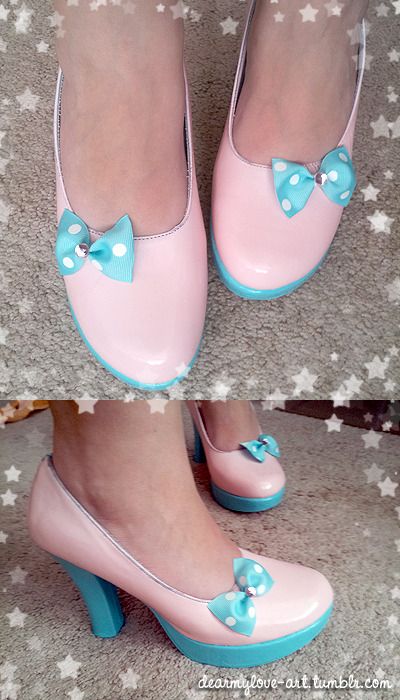 The only problem is that they are starting to crack in certain spots when I wear them. I had a feeling that would happen with the spray paint (or any kind of paint, actually...), but I'm totally okay with it... because honestly, I'd rather set these on my desk and just stare at them all day then wear them out and about. I seriously love looking at them.