it's time for our annual family quilt again. my sister-in-law sends us all a little square of muslin, gives us a theme, and then we're to do whatever we want. then she sews the whole ding danged thing together.
last year (
https://www.craftster.org/forum/index.php?topic=208356.msg2229693#msg2229693
), the theme was places. and this is what i came up with: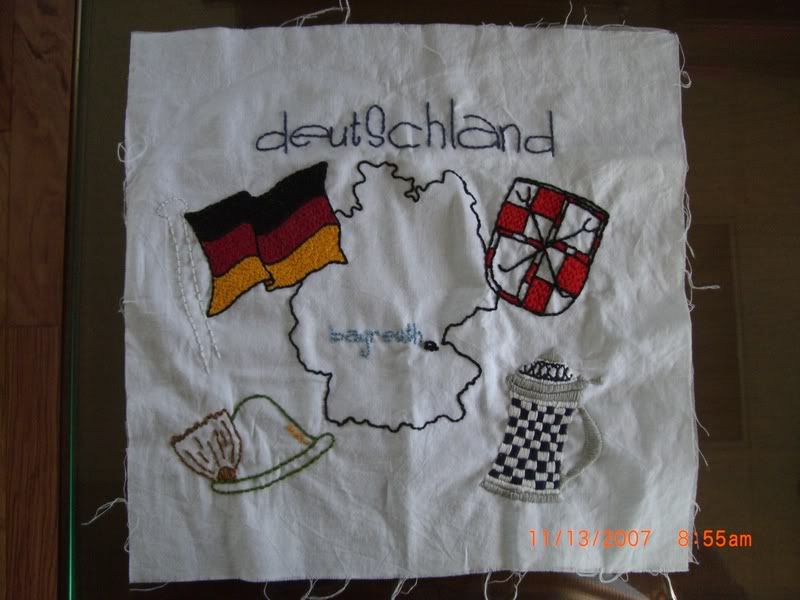 this year, the theme is water. and this is what i came up with: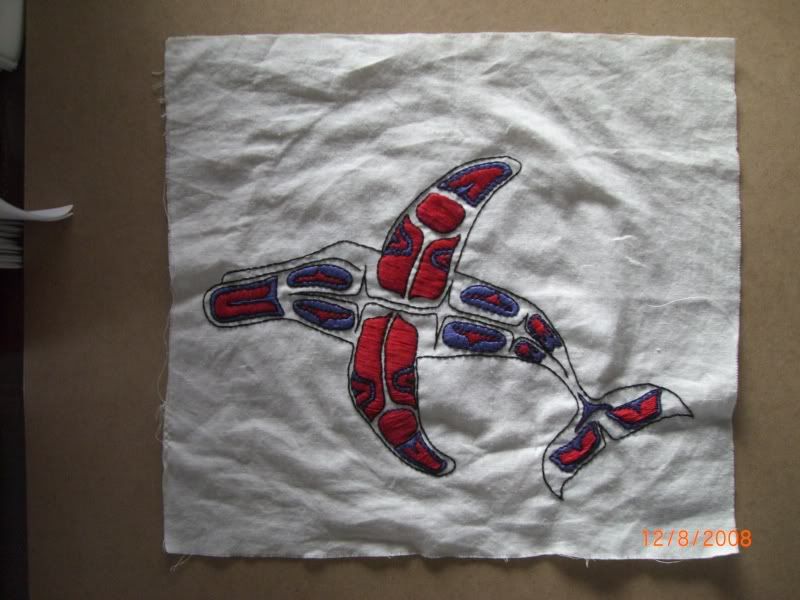 it's based on a pacific northwest indian idea of a whale in a totem pole. i pretty much winged the design and pattern. i wish i had more time to put more effort into it. i would have put more "characters" around the whale and probably embroidered the white space. i wish i hadn't added the blue, also. i did the red first and really liked how the red and black worked together, but i was afraid it would be too boring. oh well. in the end, i dig it. here are some closer shots: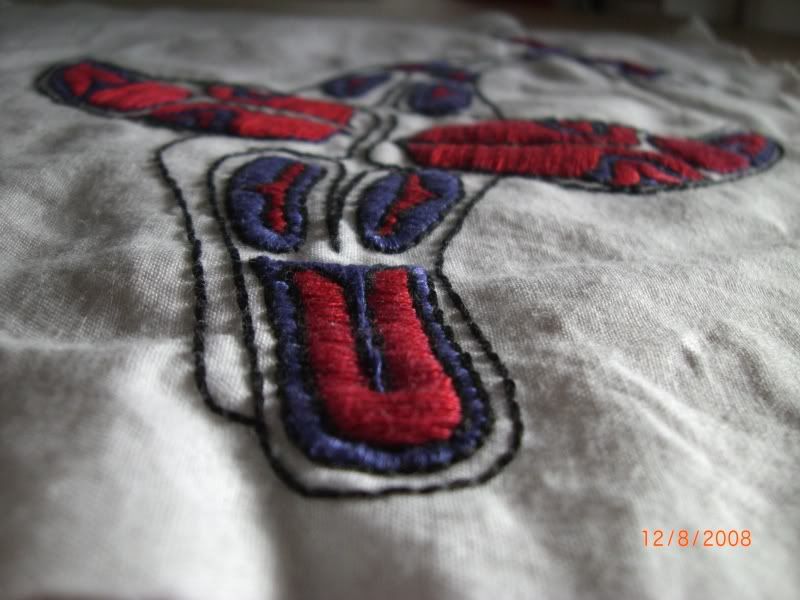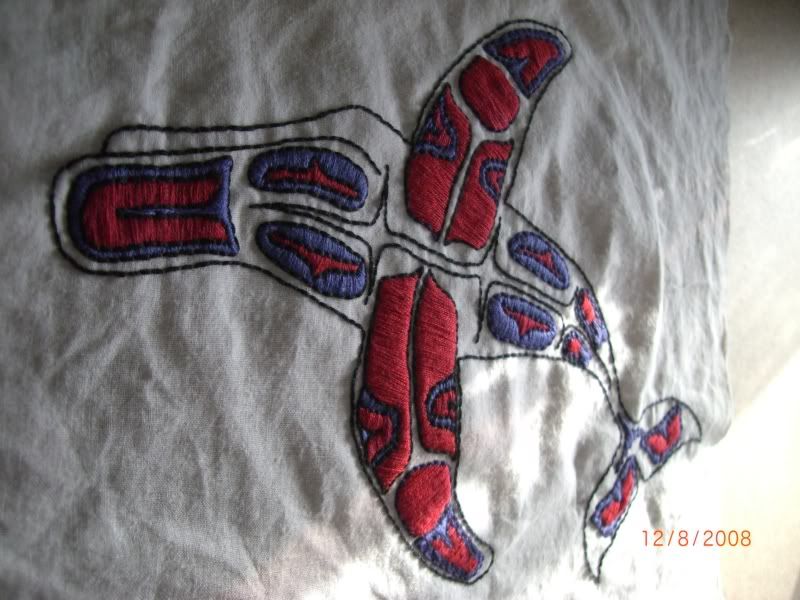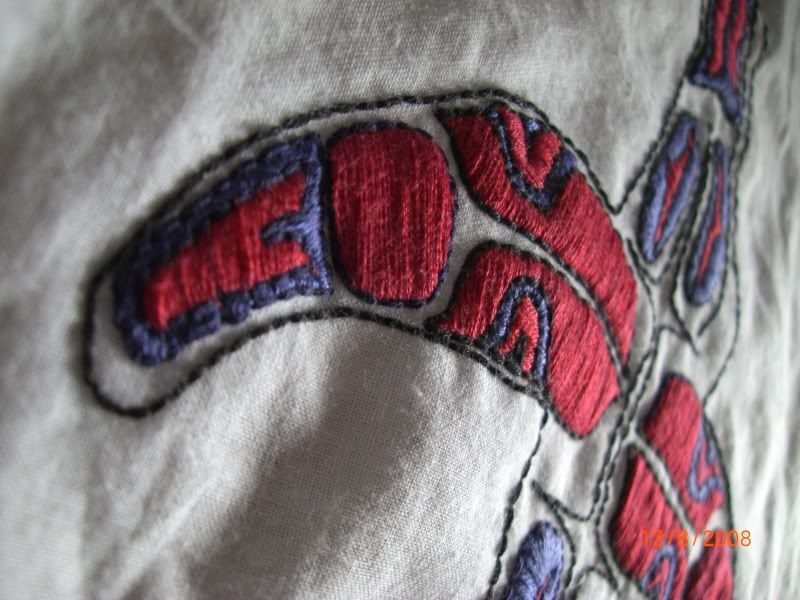 happy embroidering!!