Oooooooh I got my jar today from
teaparty
!!! Thank you thank you thank you.. man that was fun to open
I hope you get your's SOON. Although now I have anxiety cause all this stuff is cool and mine was just pretty random (I cheated and threw stuff from work in there too..
)
Anyways!
My Jar.. it's got a pinup on it .. neato.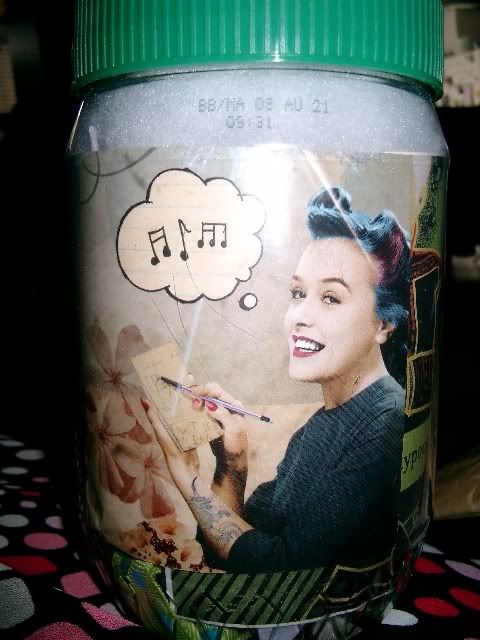 Oooh what's this.. Hmmmm...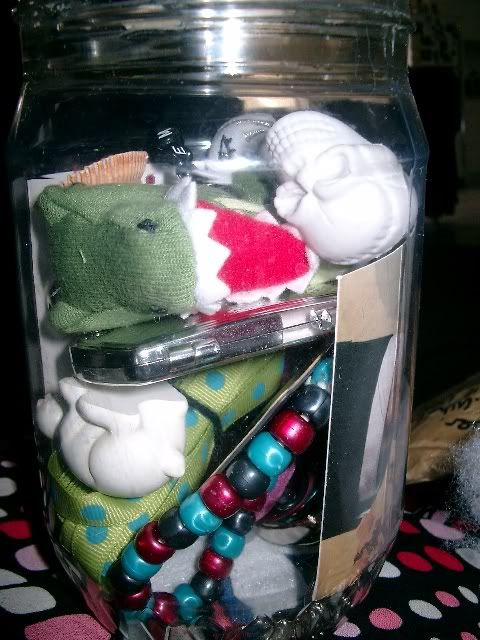 INSIDE!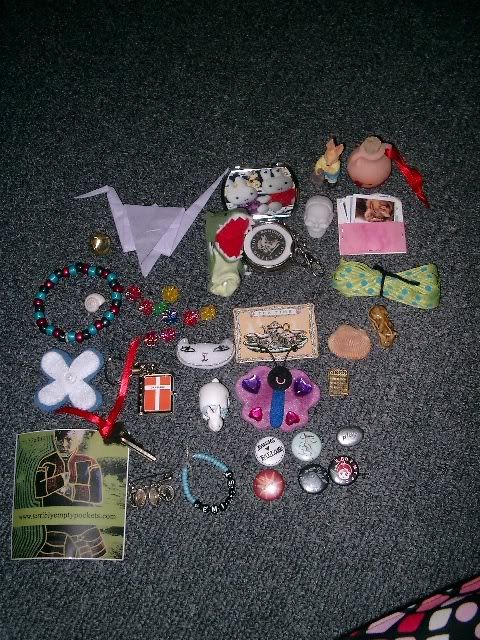 Close up of all my cool beans stuffs..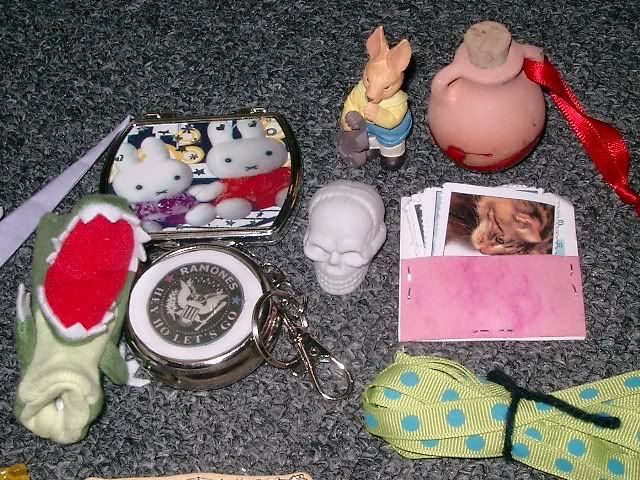 Mini buttons..!! band ones too. !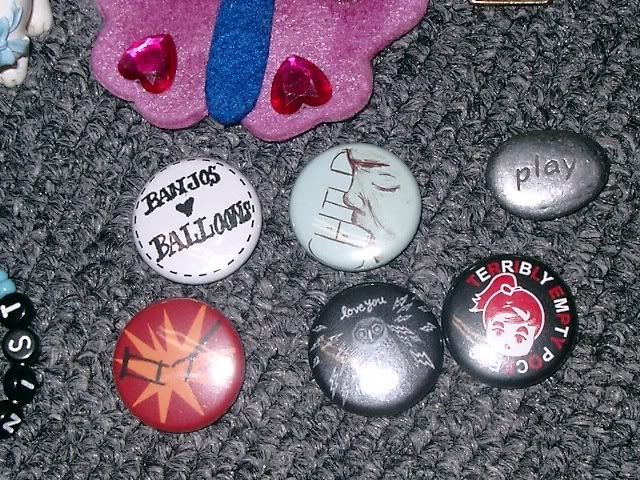 Very cool keychain that teaparty modded to have the Ramones logo on the front.. it opens up and a little spring loaded leaf pops up.. you could so hide good stuffs in here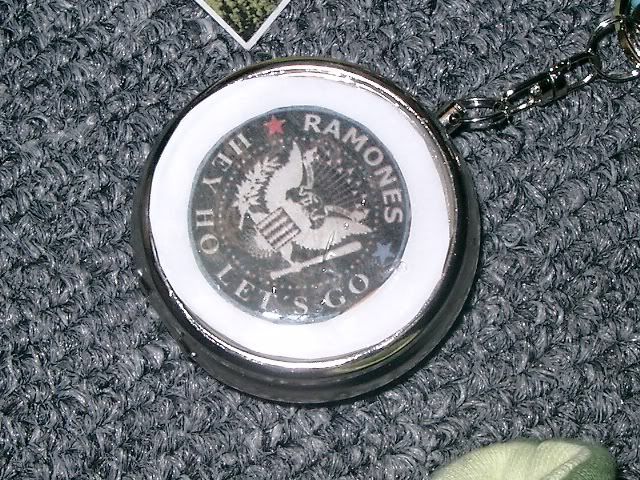 And my new best friend Alphonso the finger Gator says 'HEY!' (Although it's a very Myspace pic.)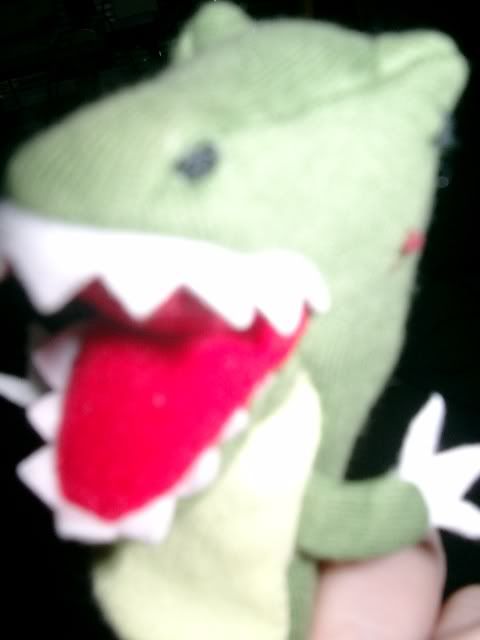 Thanks for the awesome swap stuff teaparty!!