I was totally inspired by everybodies millions of different takes on the 'Jordy Bag' so I decided for my first one I'd try keeping it simple and classic with a little tweed bag.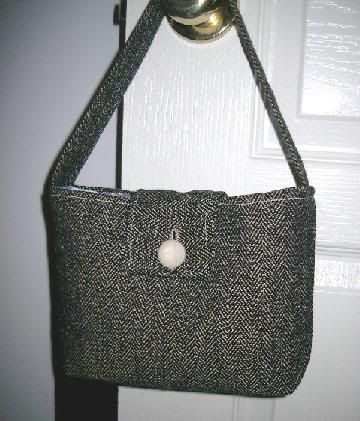 I liked the flap and button idea because the topstitching looks kinda classy and retro when it's all tied together with the lining...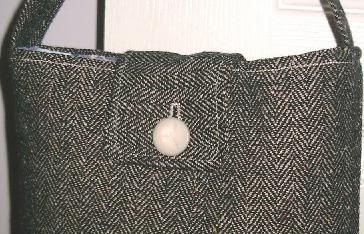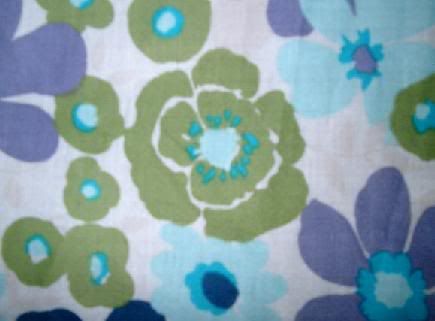 I added a little squared off pocket inside that I reinforced with some mid weight interfacing just so all the stuff I put in there won't fall out.
Other then that I'm pretty surprised at how easy and fun that was to make, you so rawk Jordy!