I really liked these earrings but I do this thing where I never buy jewelry I can make. So instead of spending 18$, I dug through my beads and findings, and I made them instead. It took a while but I was also watching TV while making them. Excuse the yellow tint, I took these pictures at 3 AM and as an effect, the chains look gold--but they're actually silver.
http://www.urbanoutfitters.com/shopping/product/detailmain.jsp?itemID=4535&itemType=PRODUCT&iMainCat=77&iSubCat=81&iProductID=4535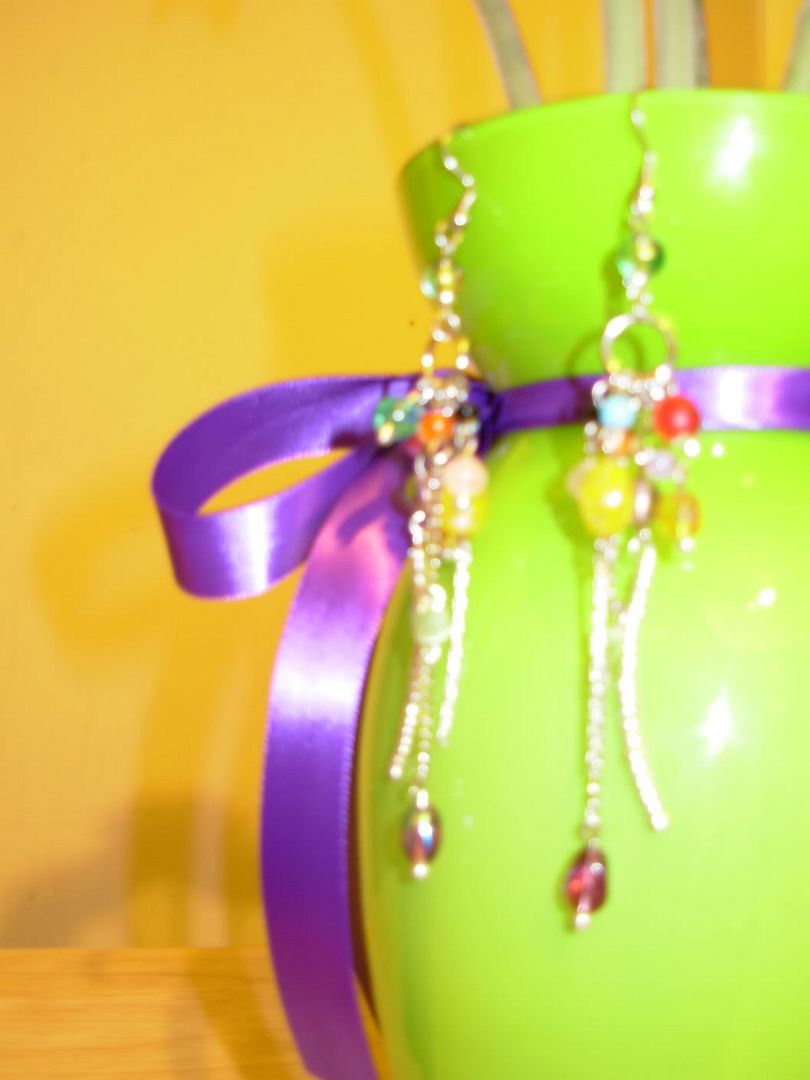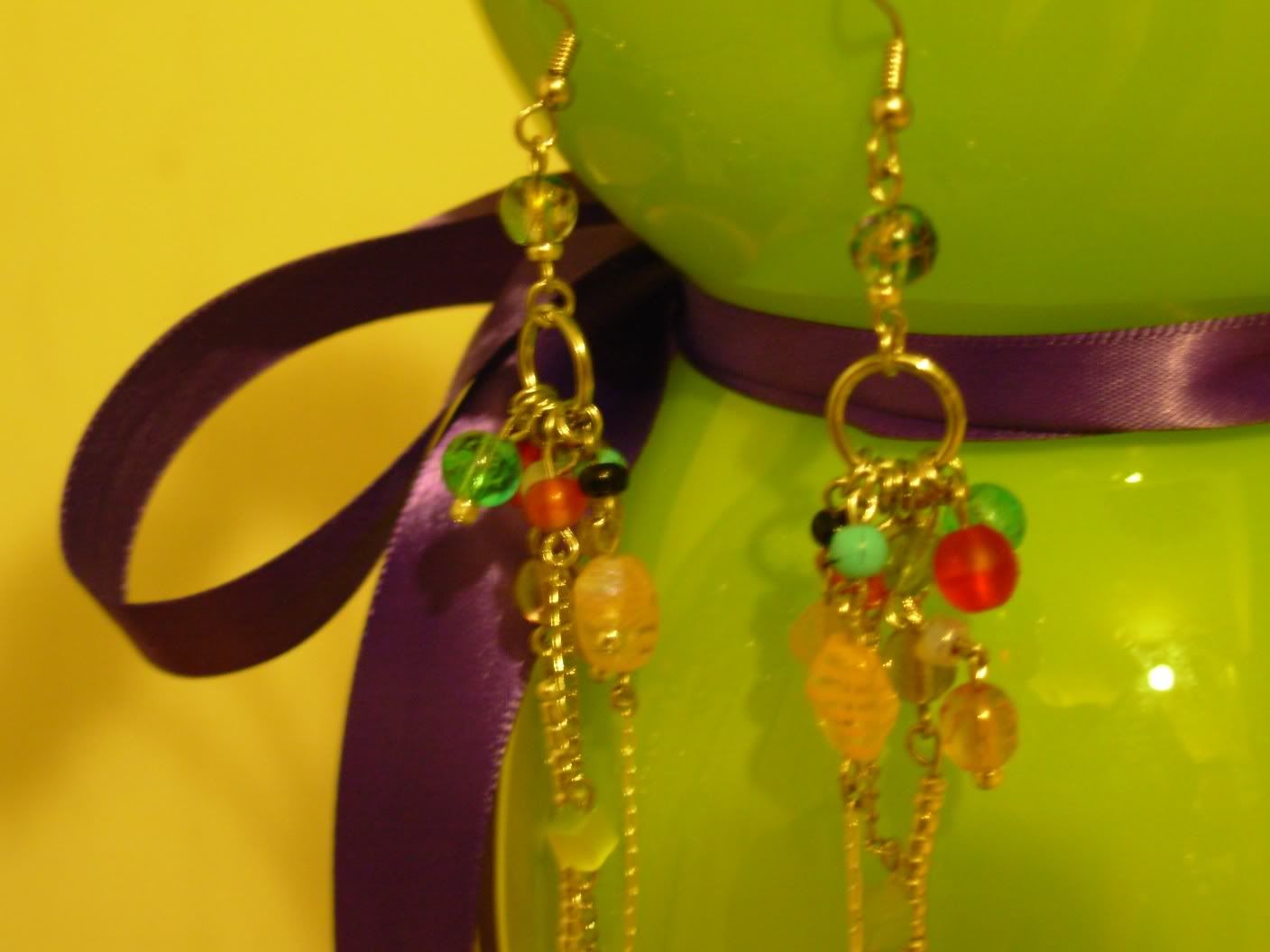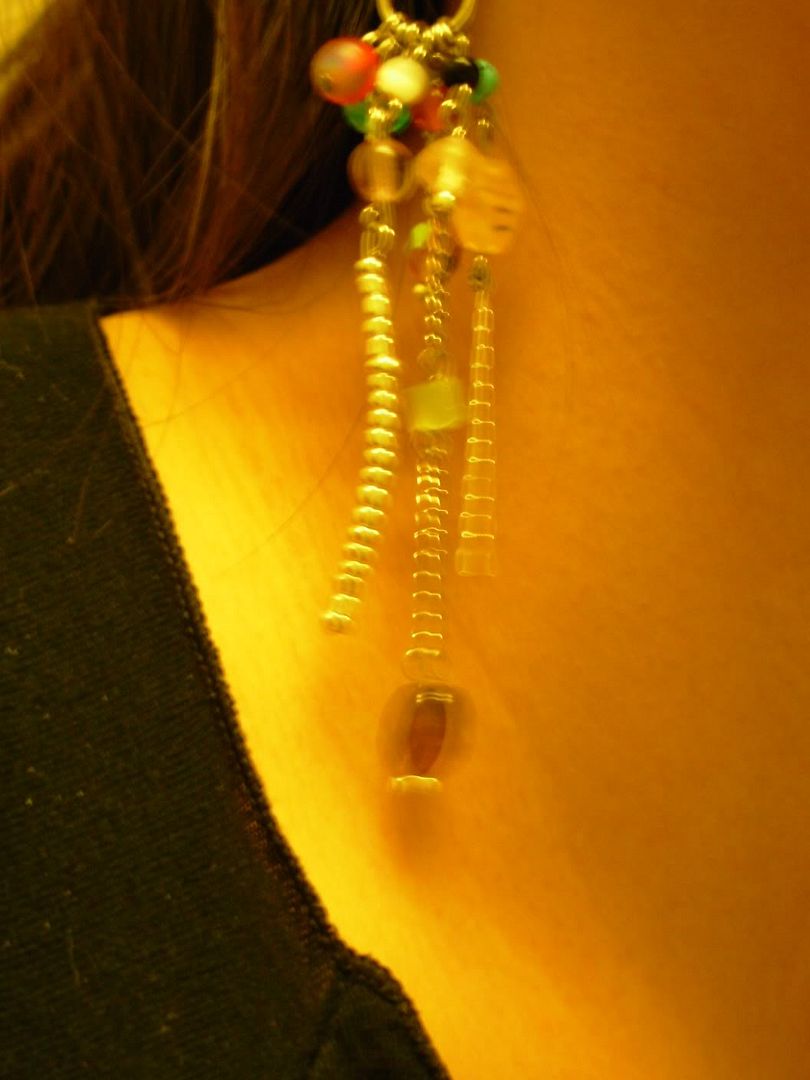 All right, thanks for looking!