OKay not really 3D vision, but I do enjoy adding a 3D dynamic to my paper crafts, so naturally I had to try this out with inchies. I made these for my good friend cbass. They come in a little matchbox that I played around with to make a sweet little inchie drawer. There's no cohesive theme to these, I just tried to make each one its own little world.
All of them together at the inchie party.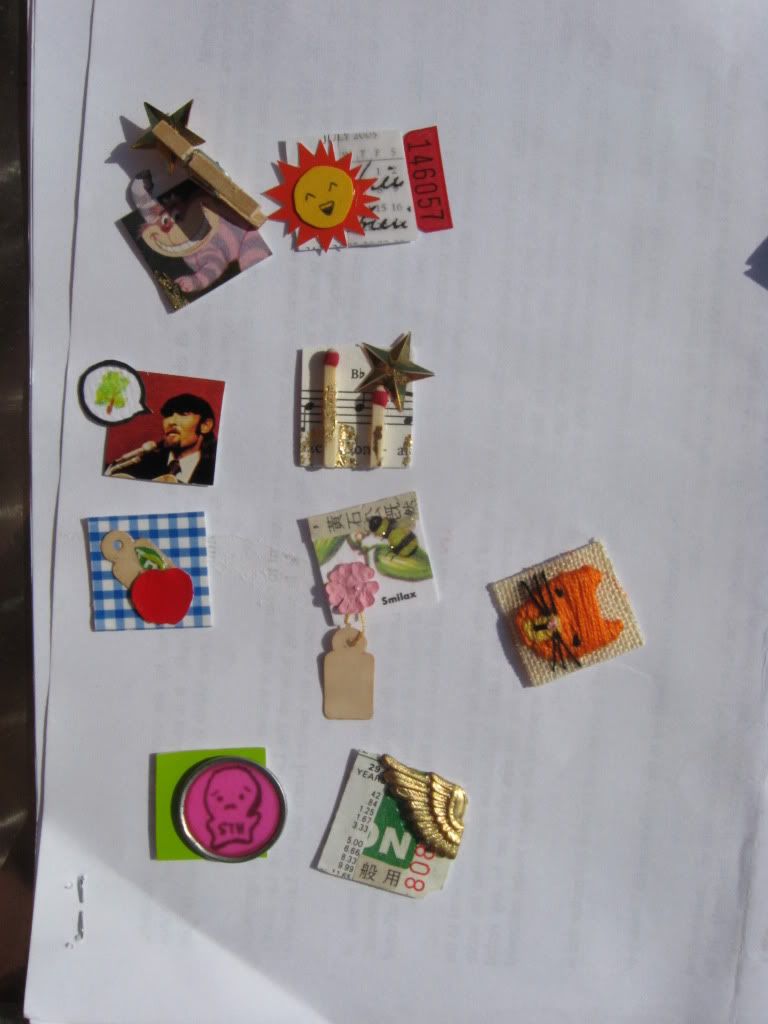 A few of my favs. The garden-themed one was the very first inchie to come to life, and from then on I was hooked. I had embroidered the cat awhile ago and was pleased to see that it fit one inch square perfectly. The little man in the pink circle is an inside joke, his name is Sir TopHeavy.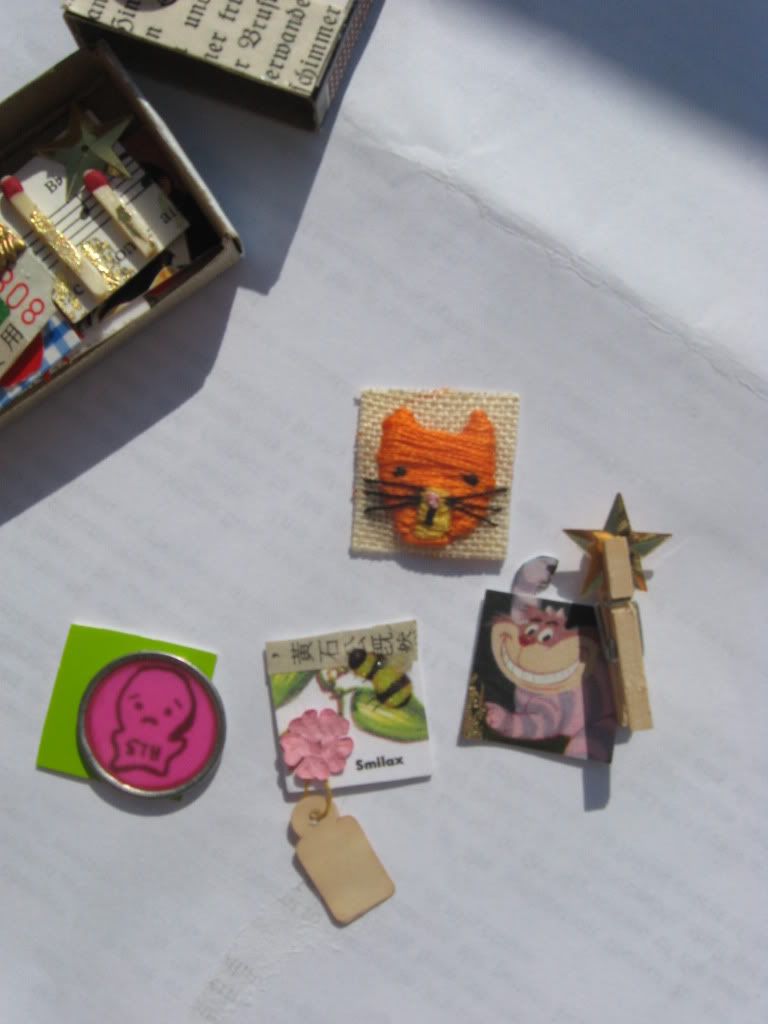 And everyone snug back in their drawer.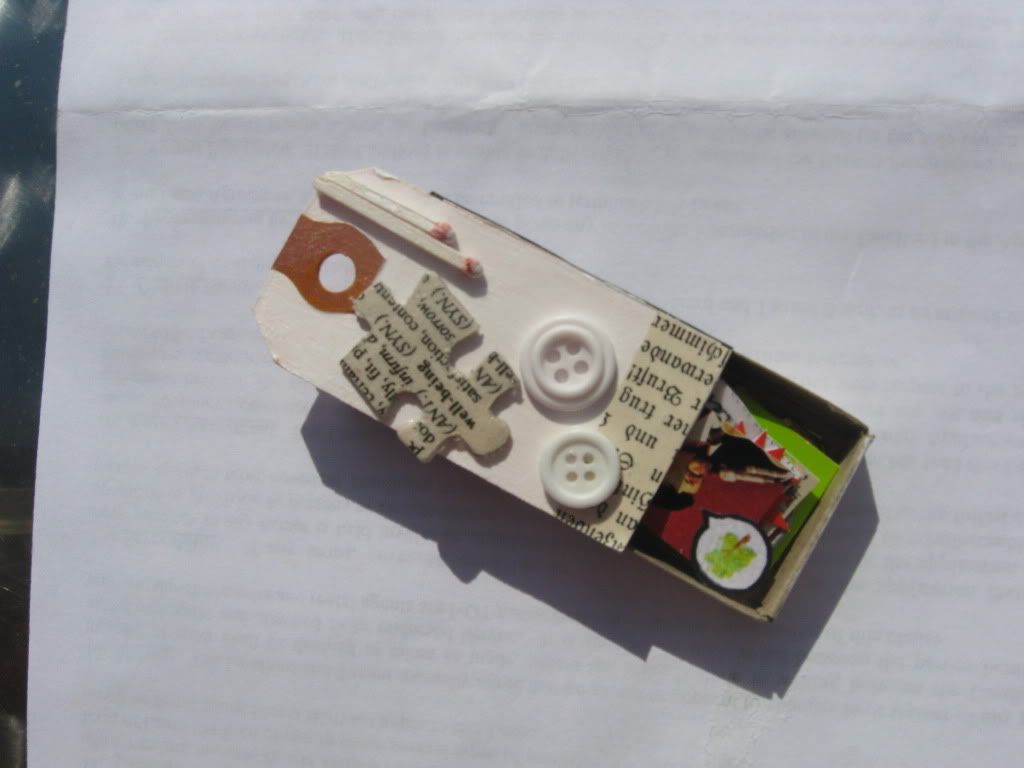 So what do you think of my attempt? Which ones are your favorites?