I thought this up as a way to commemorate both my dear crafty Grandma Norma, and my own love for embroidery. Norma was a tough, sweet and creative lady. She lost her husband and had to raise three young kids on her own, later she beat ovarian cancer, and later still she was my wonderful Grandma. I inherited a lot of her art supplies when she passed, including some lovely embroidery hoops. I became interested in embroidery long after she had gone, but I think of her every time I do it because I know she'd be tickled by it.
This was done by Steven at TCB in Toronto. He's a super hillarious dude who made the whole experience really fun.
All bloody. The red of the wood grain was blood, not ink if you can believe it.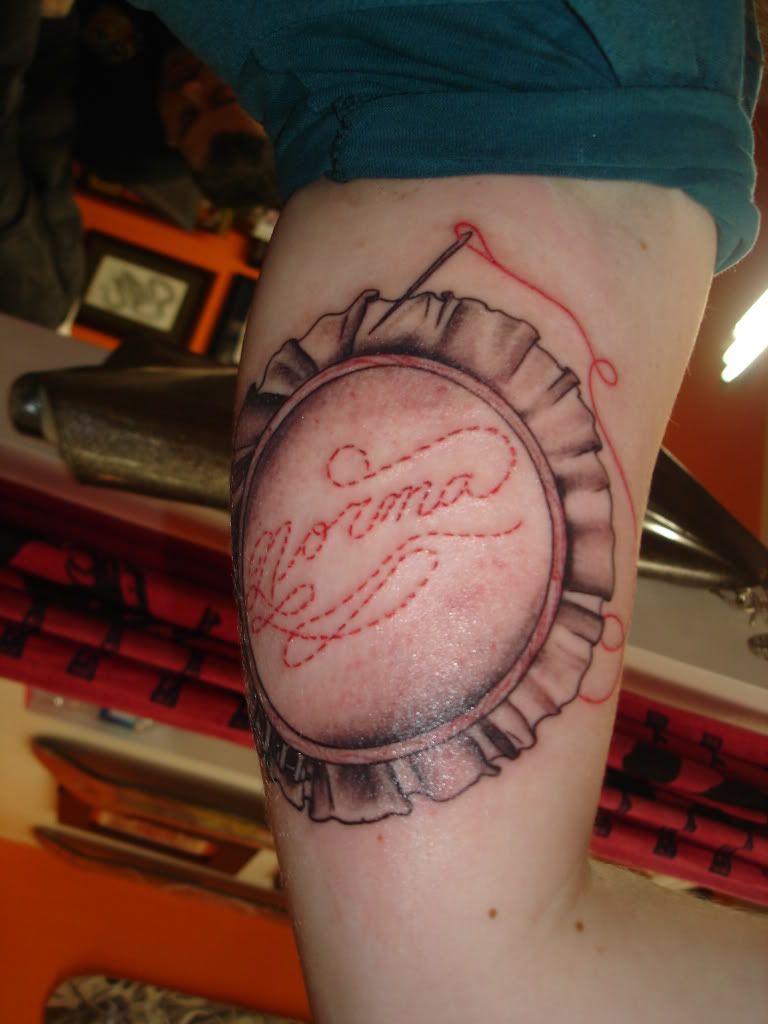 And here she is all healed up and for placement sake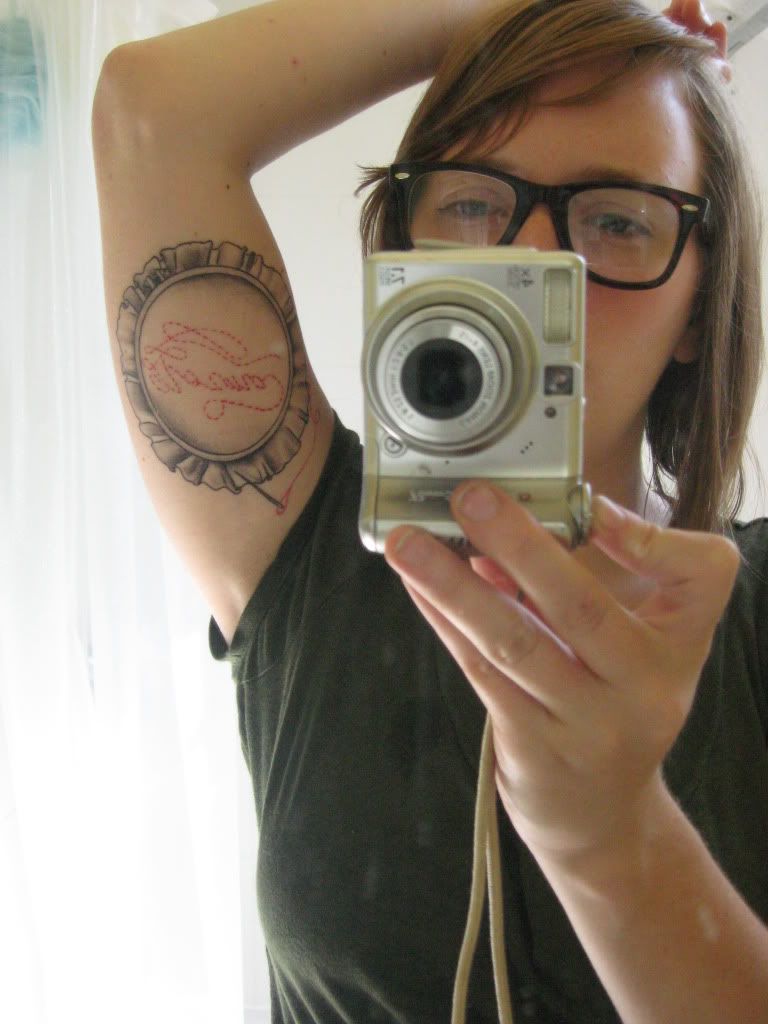 It makes me feel pretty!