I got my package from seamaiden75 yesterday. (Thanks girl! Everything looks so awesome!) Prepare to be blown away!
First off the huge box that my cat "Monster" took an instant liking to.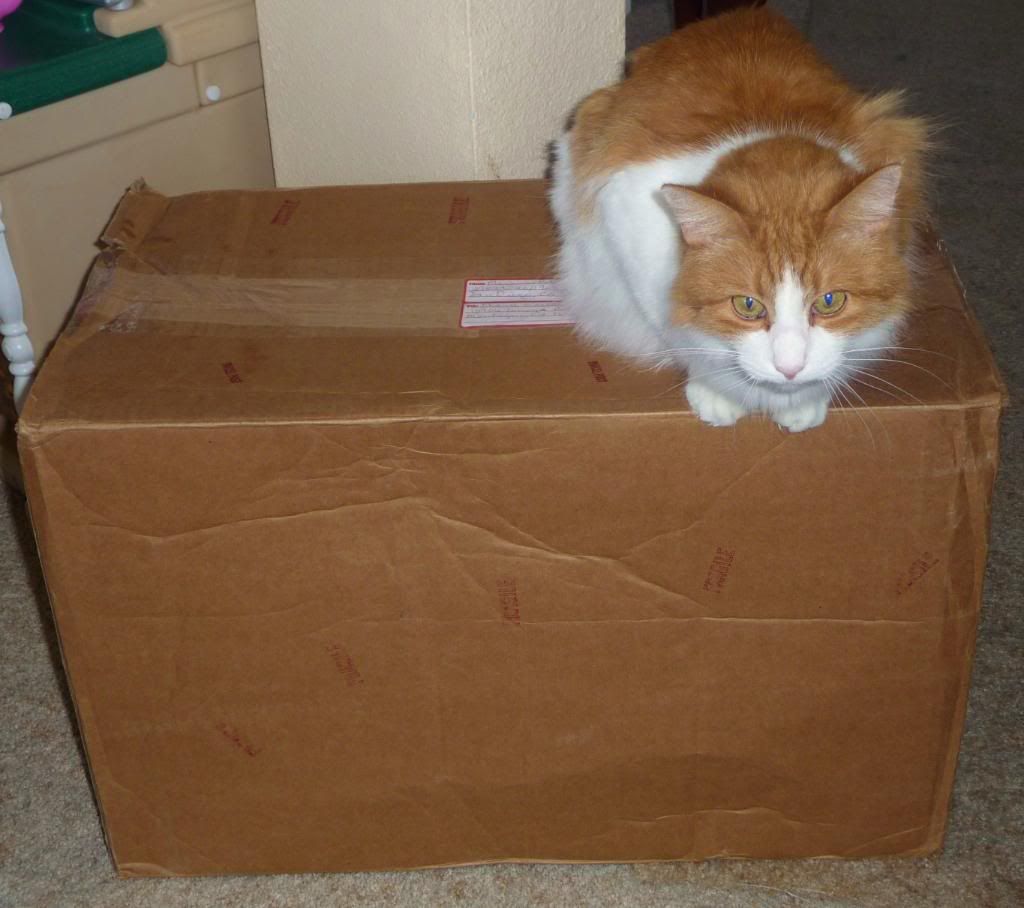 The goodies in the box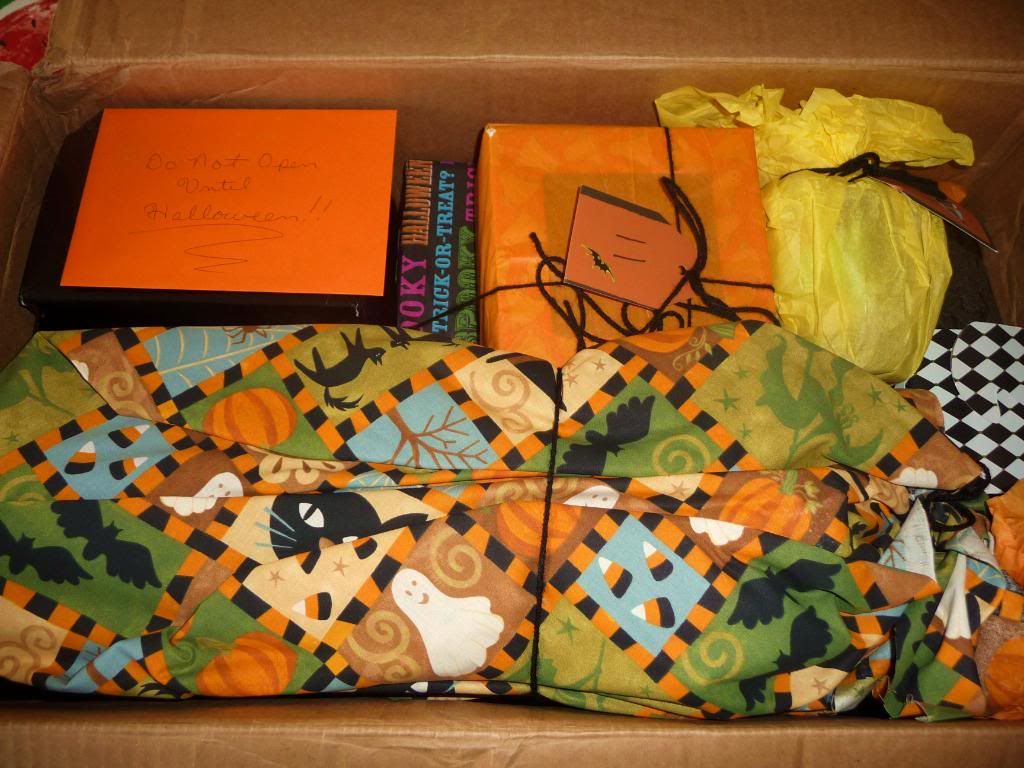 Everything all laid out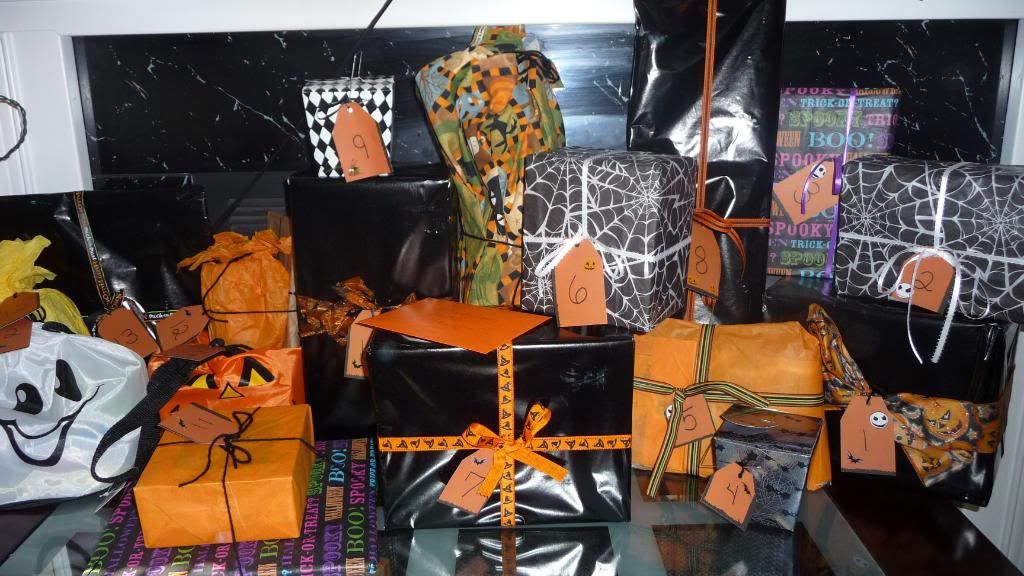 And close ups of all the wonderful wrappings. It's like Christmas except it's Halloween! lol!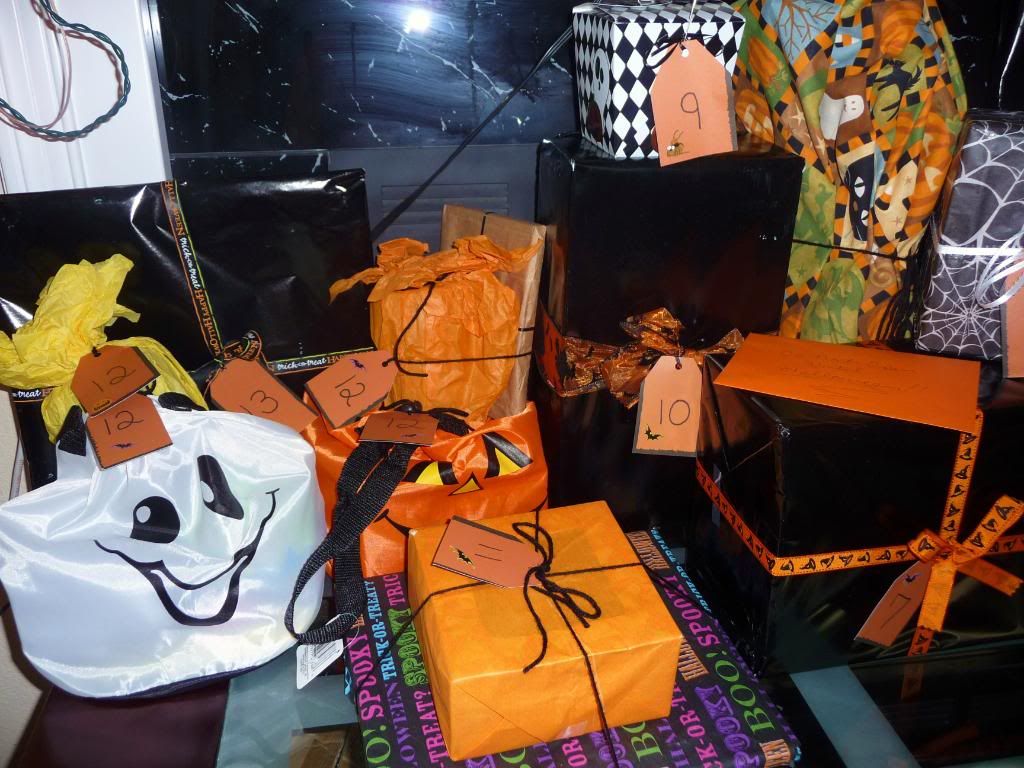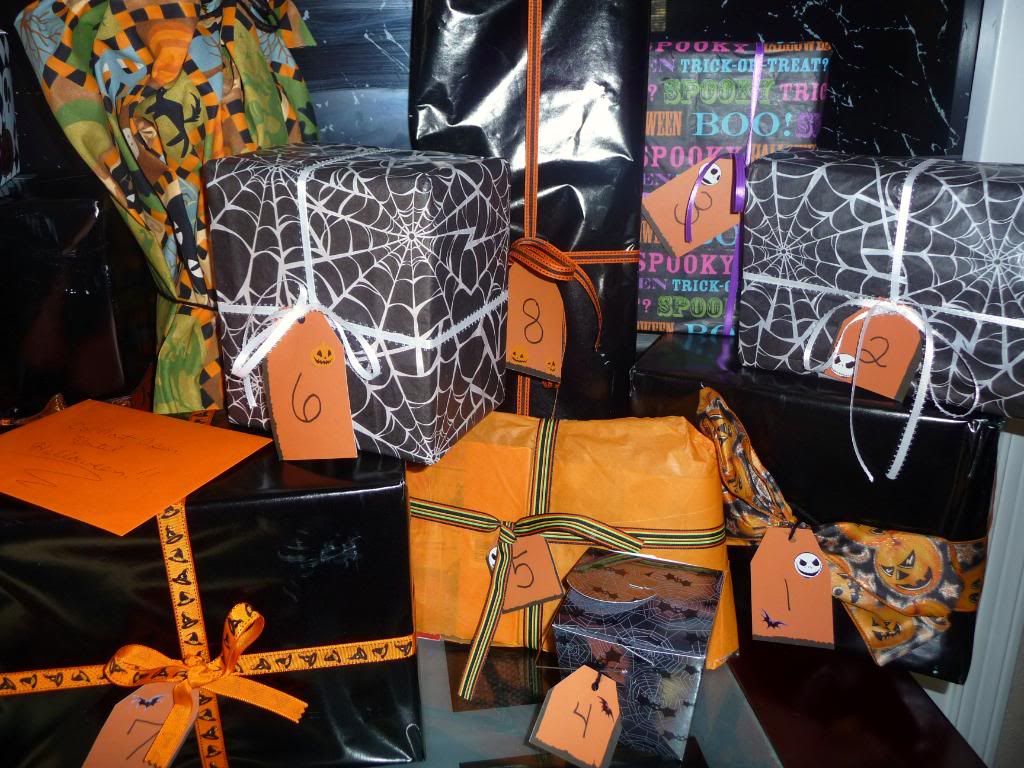 Yay for Halloween goodies!
Day 13
I love this bag soo much! Totally cute! Notice the mickey head rhinestones!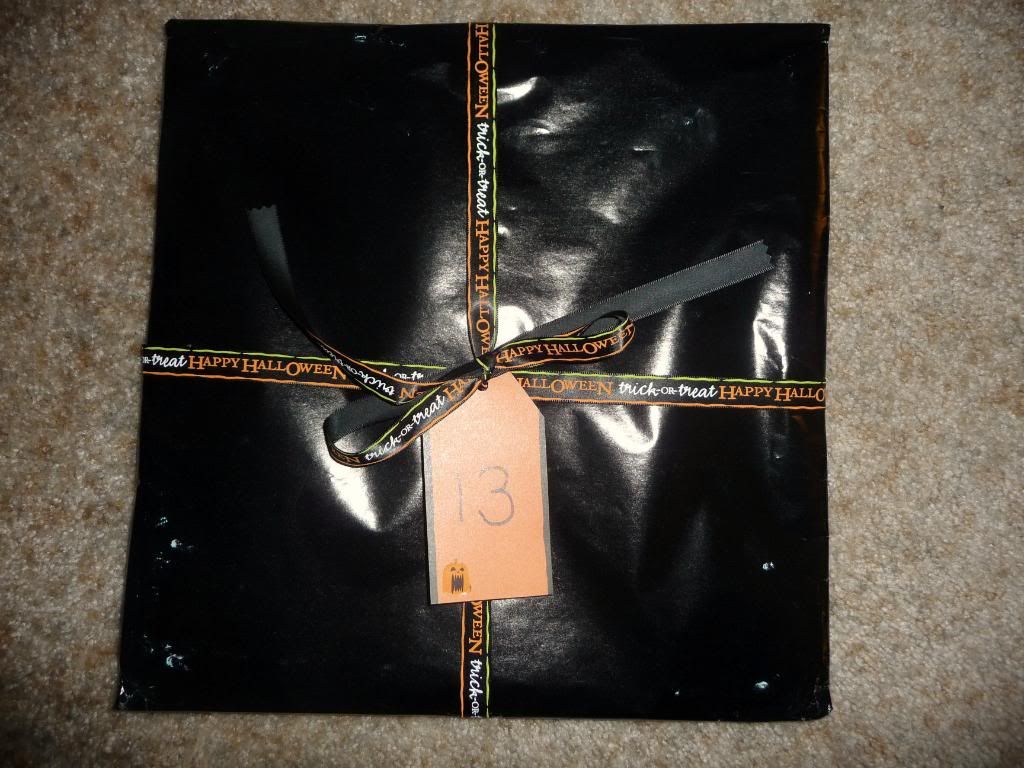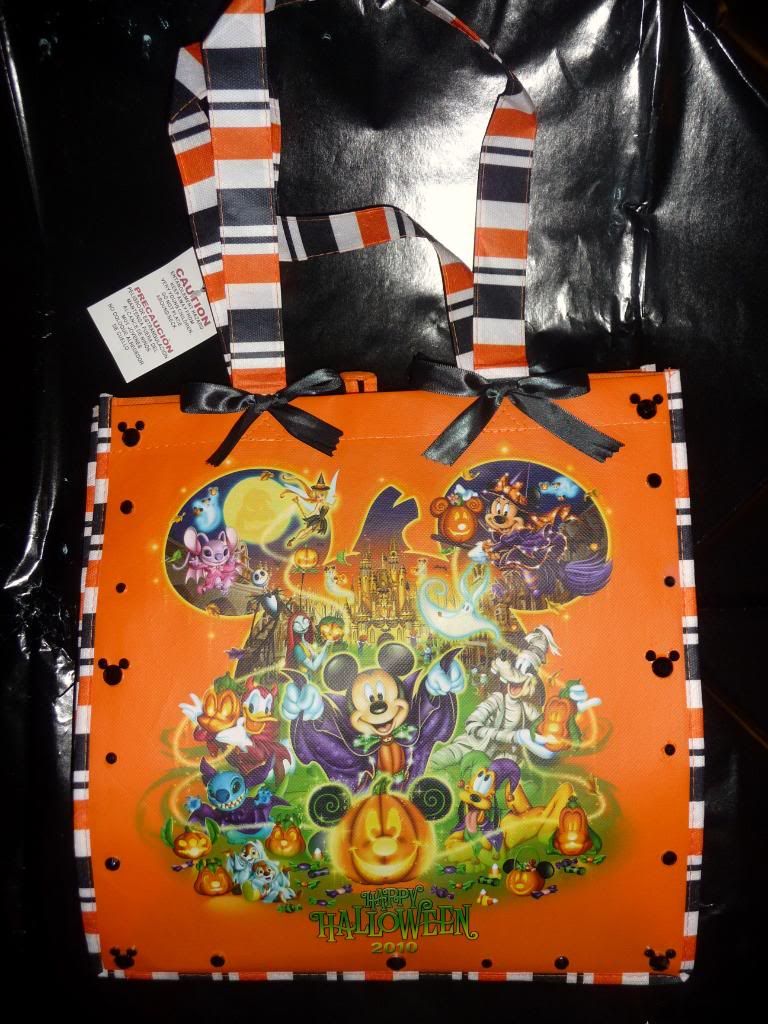 Day 12
She totally spoiled my kiddos on their own special day!
For my 2yo (almost 3) son. So thoughtful of her to send safety lollipops! And he just adores the puppets!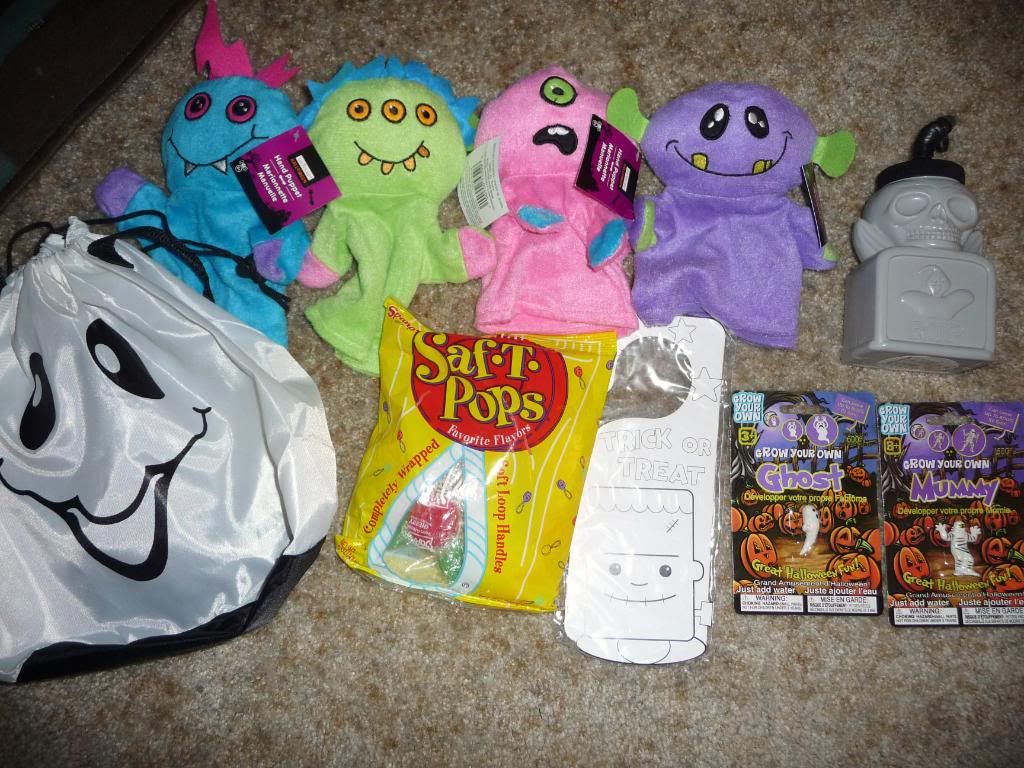 For my 6yo daughter. She is so happy to have some art projects to do!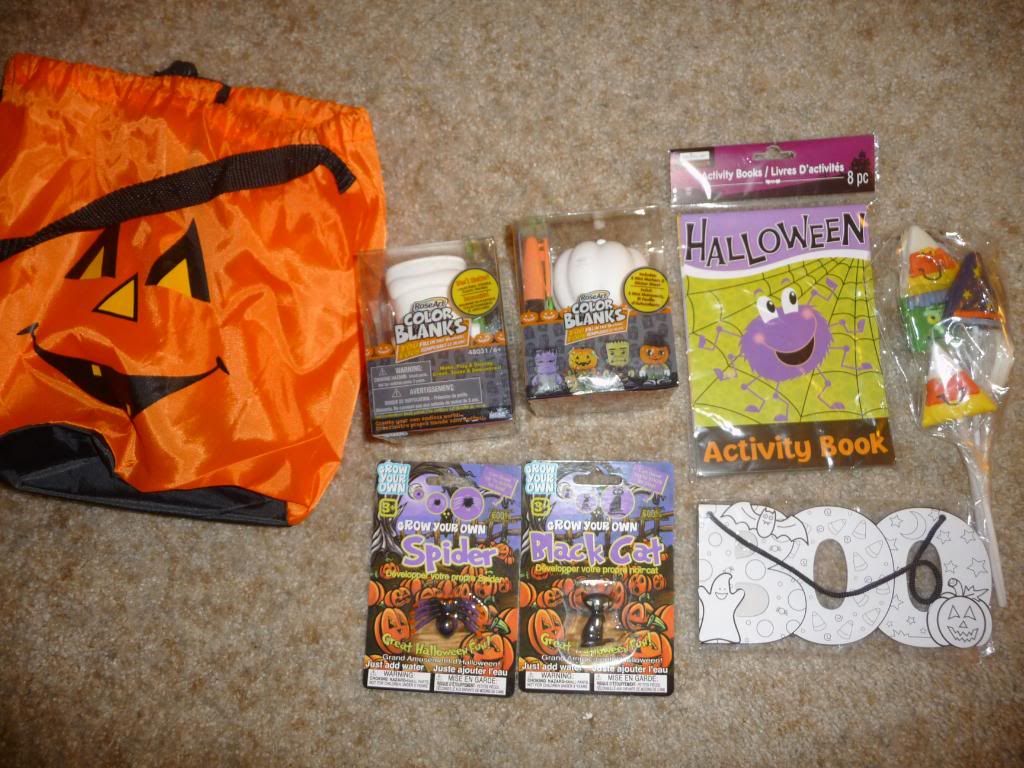 For my hubby.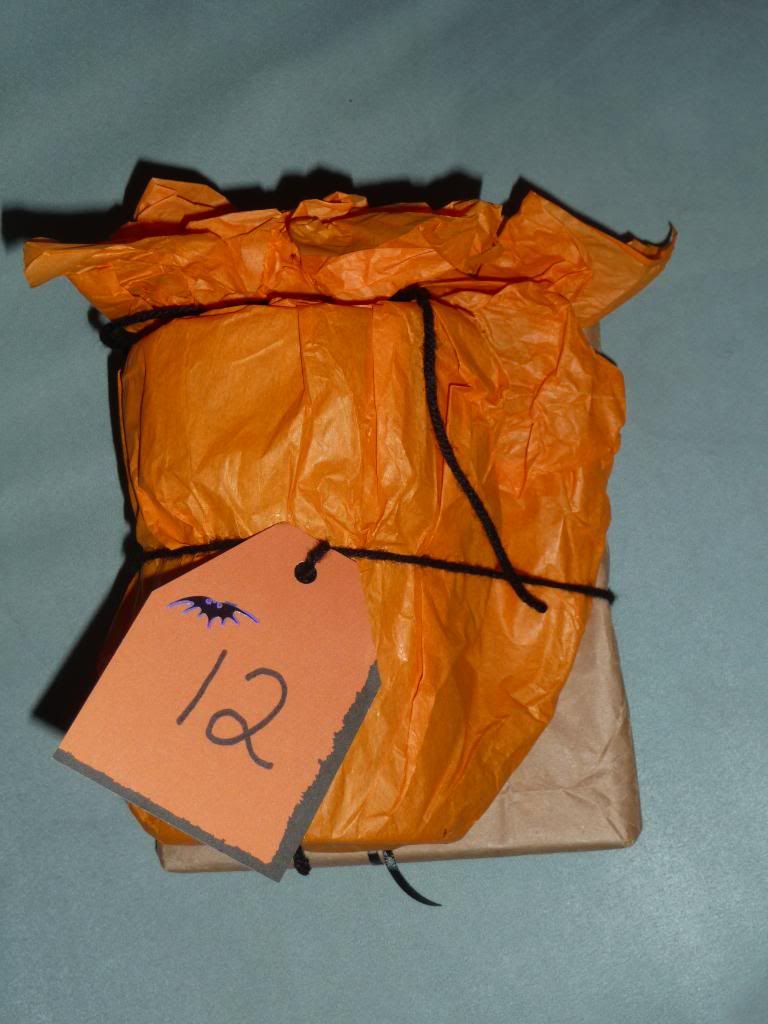 We can't wait to watch this movie! She picked this one because my hubby is the Ice Cream Man!
And for me!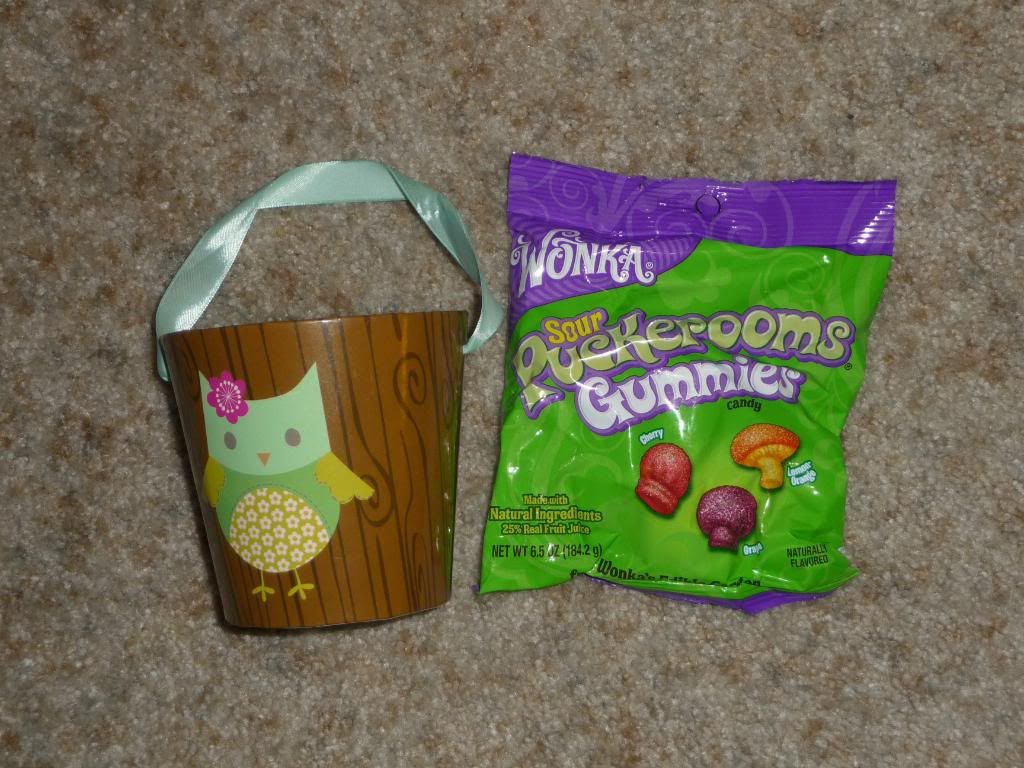 A great little owlie bucket with shroom gummies! Yay!
DAY 11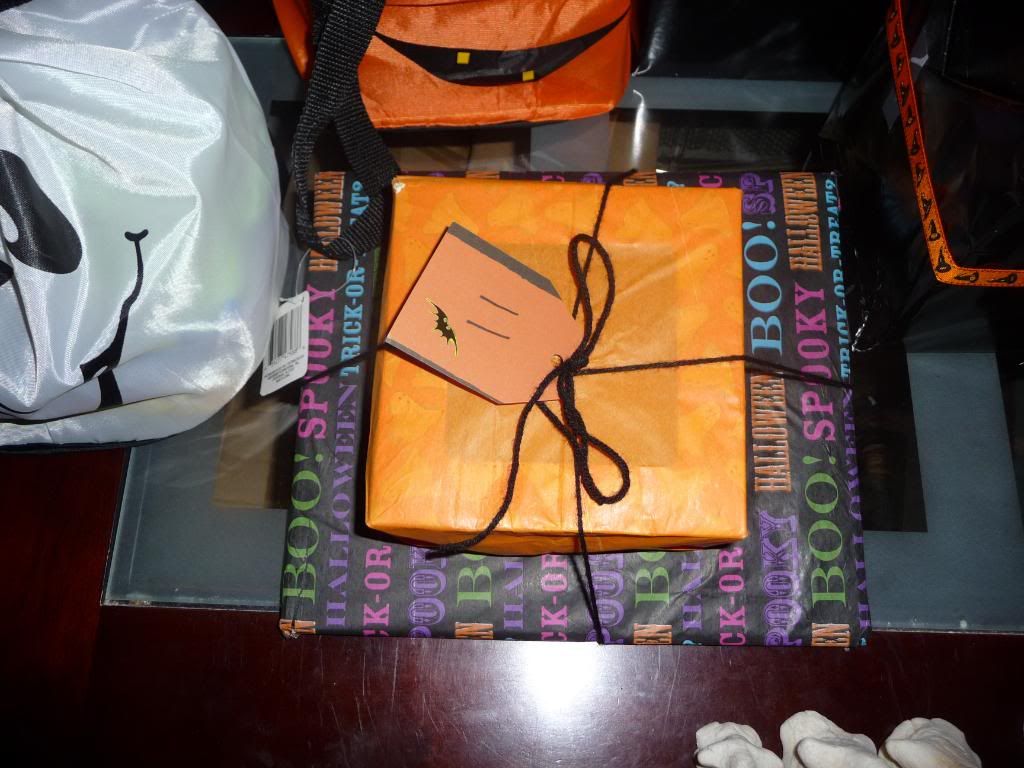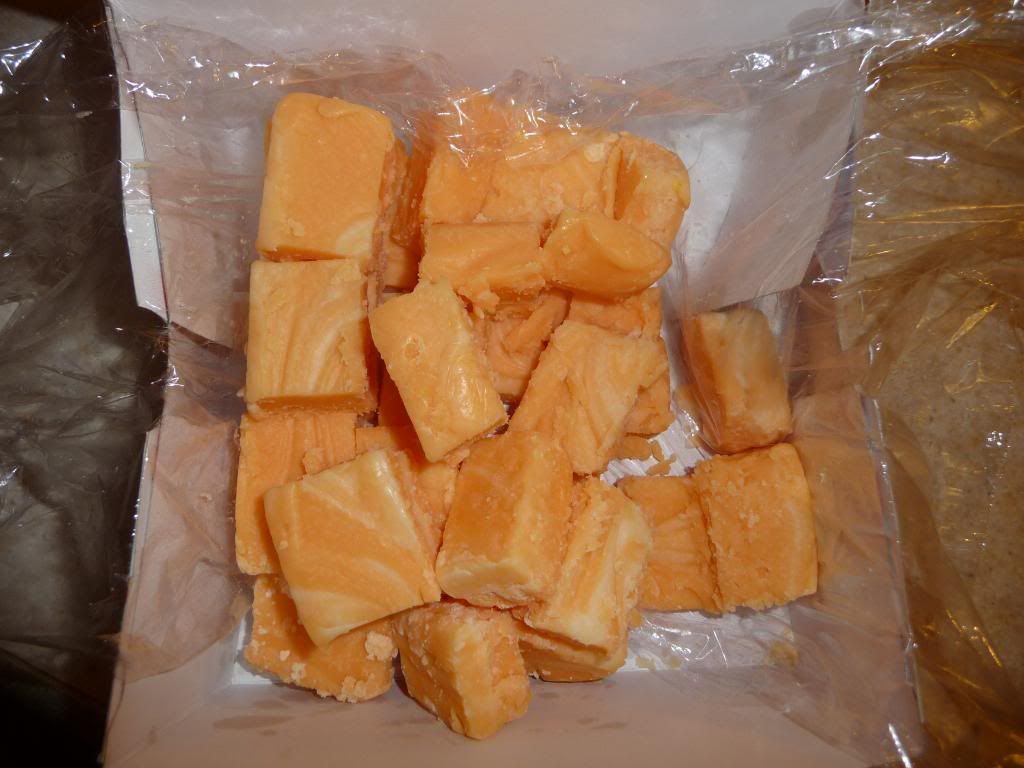 Orange cream fudge!! Soooo yummy!
And this AWESOME binder full of amazing recipes that I can't wait to try! It is so amazing!!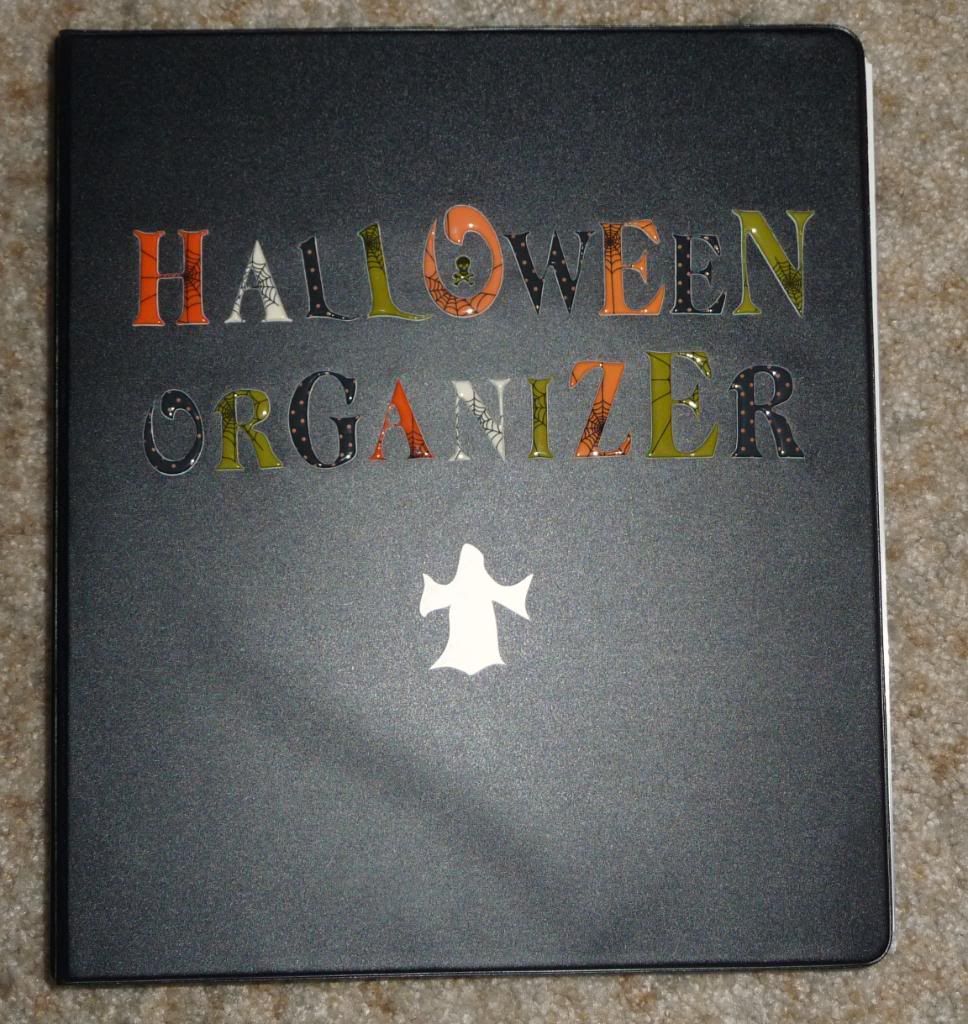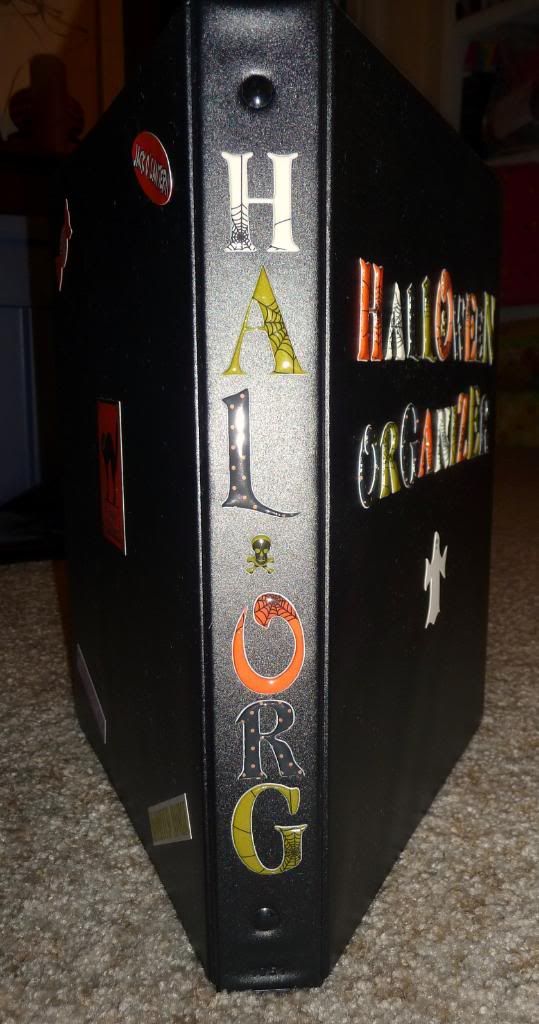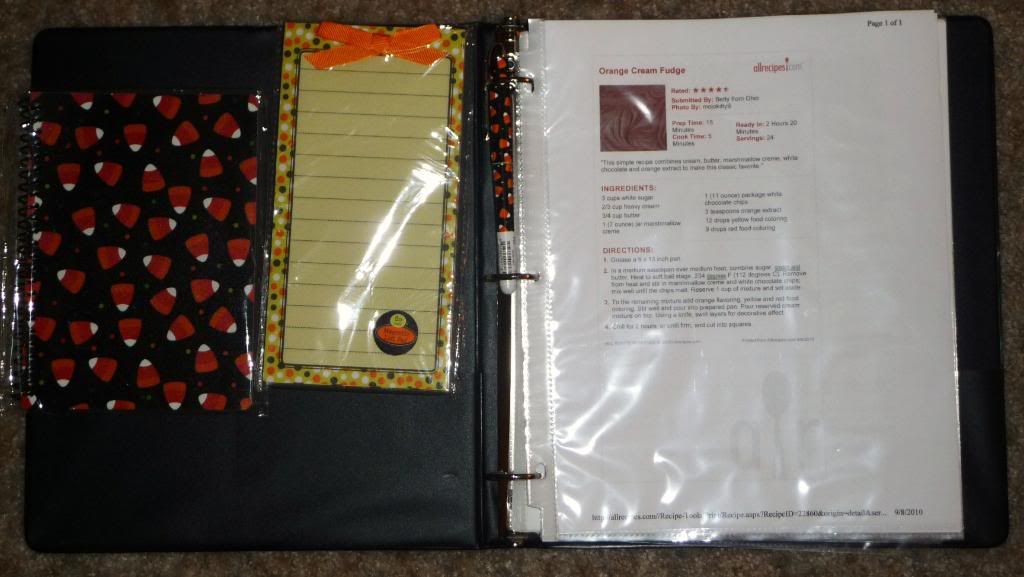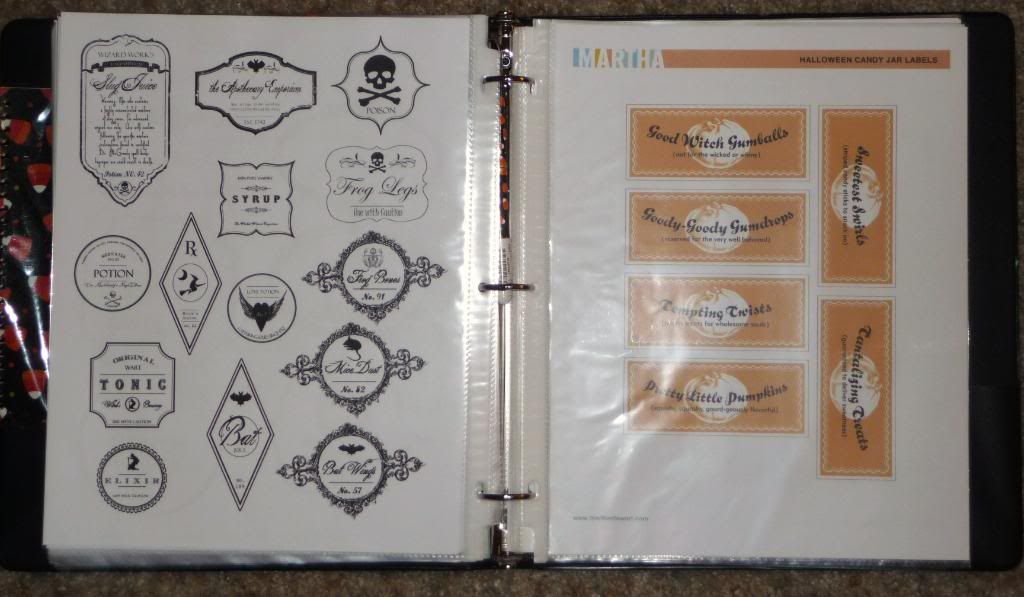 DAY 10
This so totally awesome, looks like it was store bought and amazing vampire mug filled with all kinds of yummys and goodies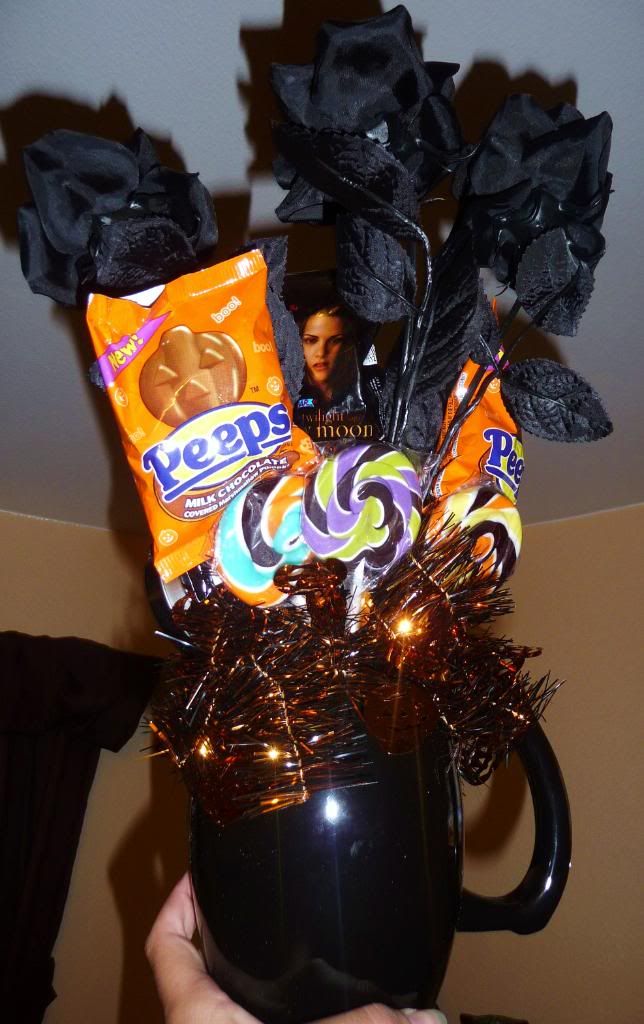 DAY 9
This tree is sooo frickin awesome! I love it so much! I can't believe she made 31 ornaments! All of them are different and unique and so well done.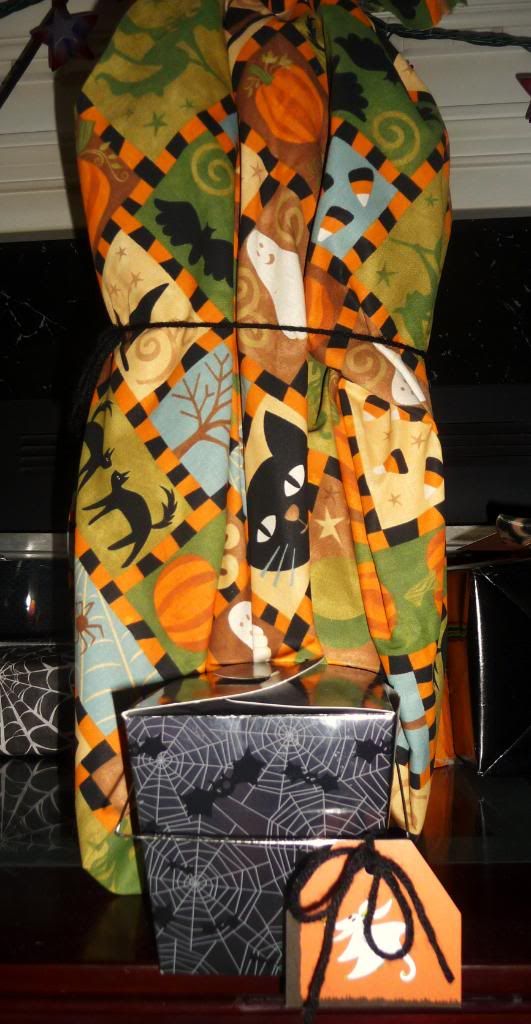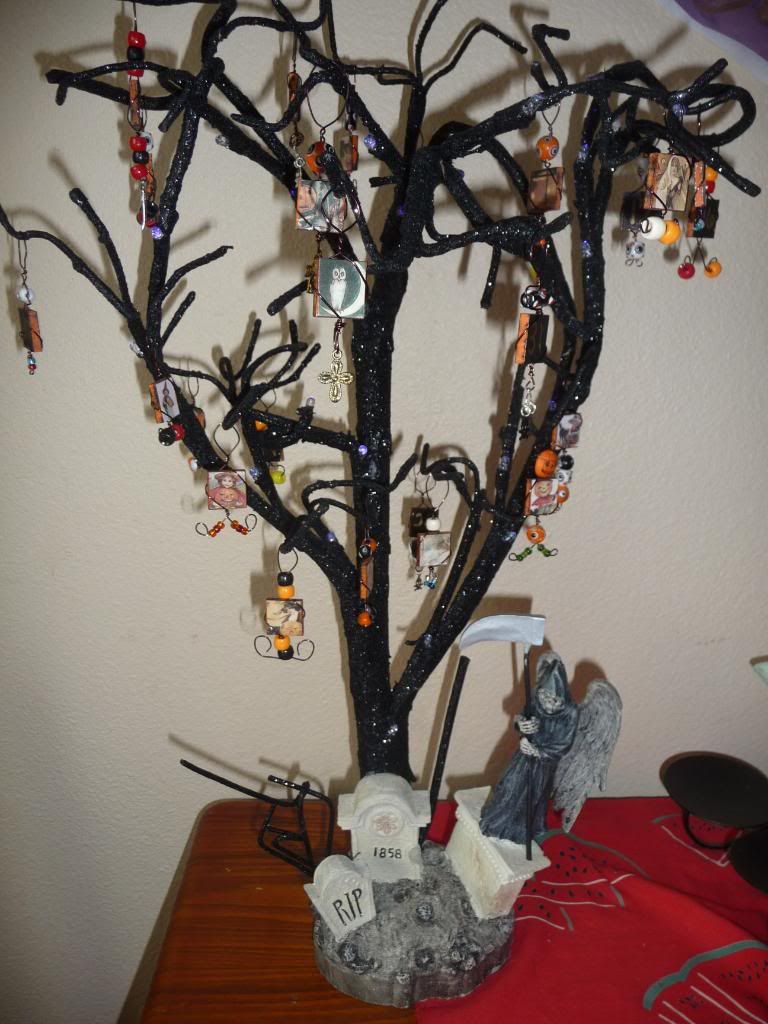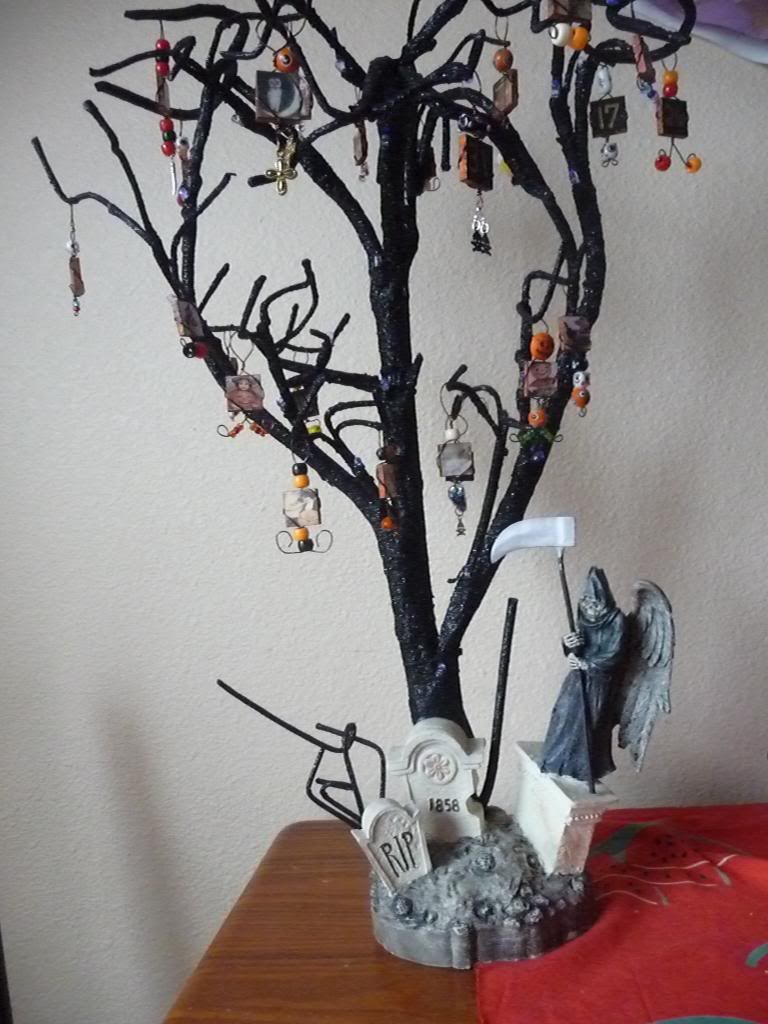 My favorite one!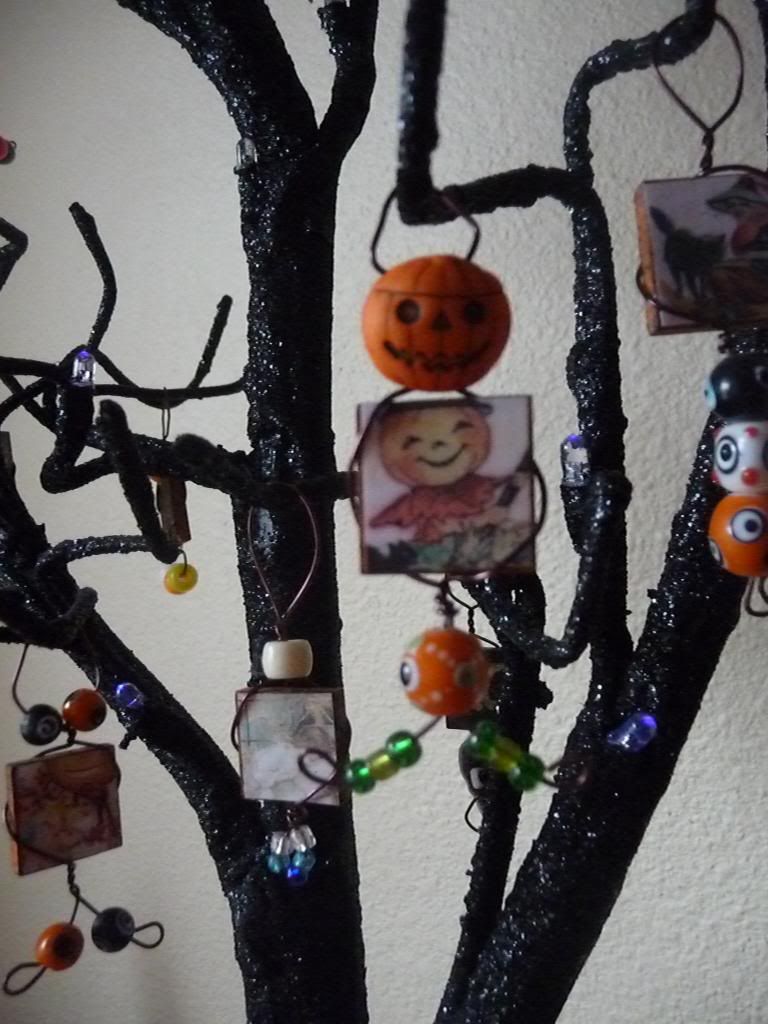 DAY 8
I LOVE THIS! I'm going to hang it up by my front door at kid level so my daughter can hang her backpack and sweatshirts from it! So awesome!


DAY 7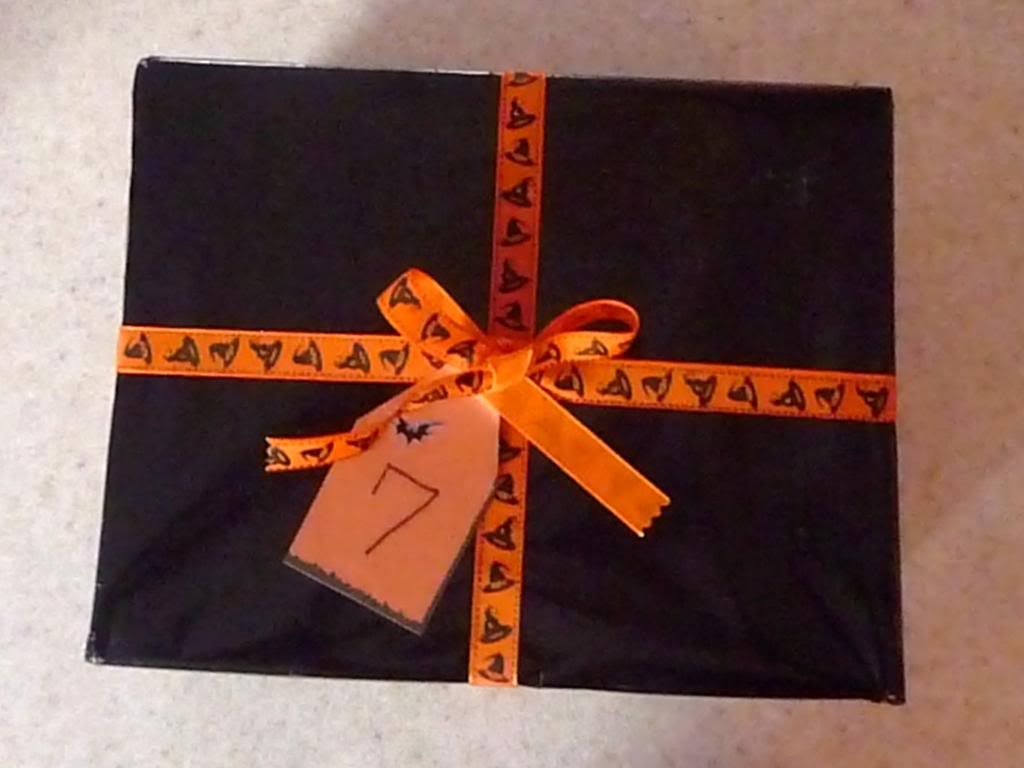 WOW! This is so awesome! It's like a witch carousel! I've never seen anything like it! LOVE IT!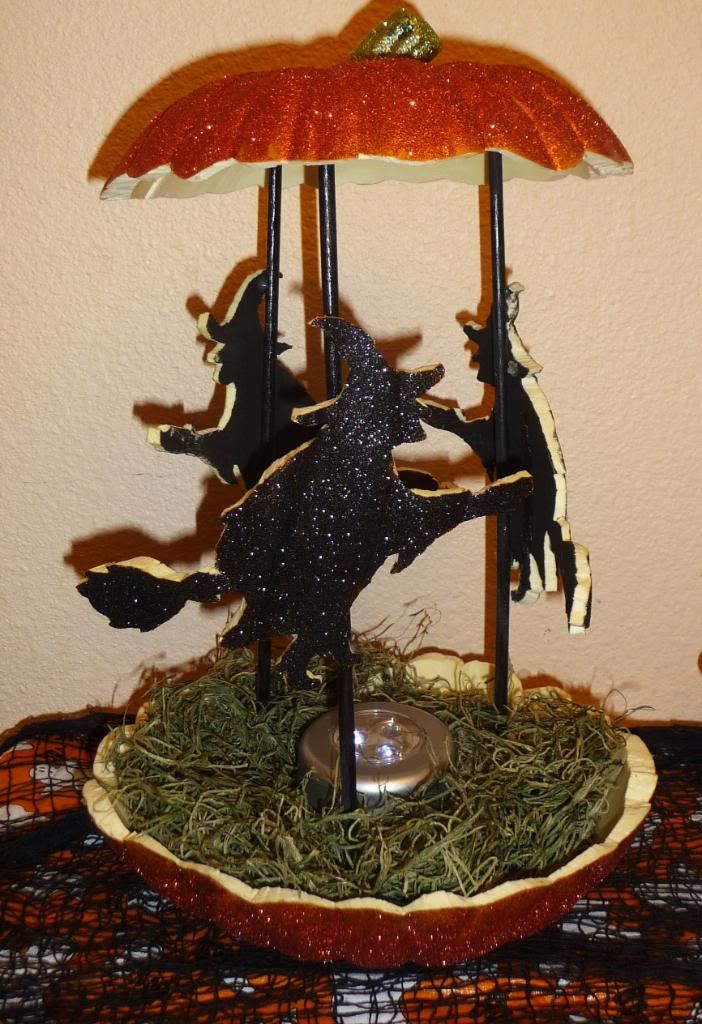 In the dark shot. She even included the moss and the light!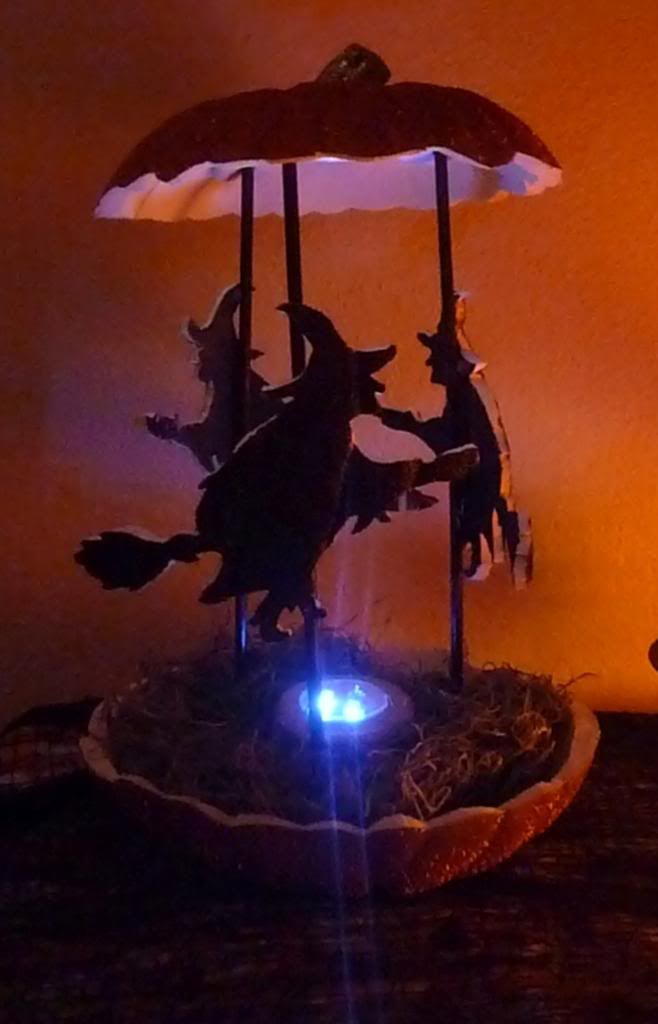 DAY 6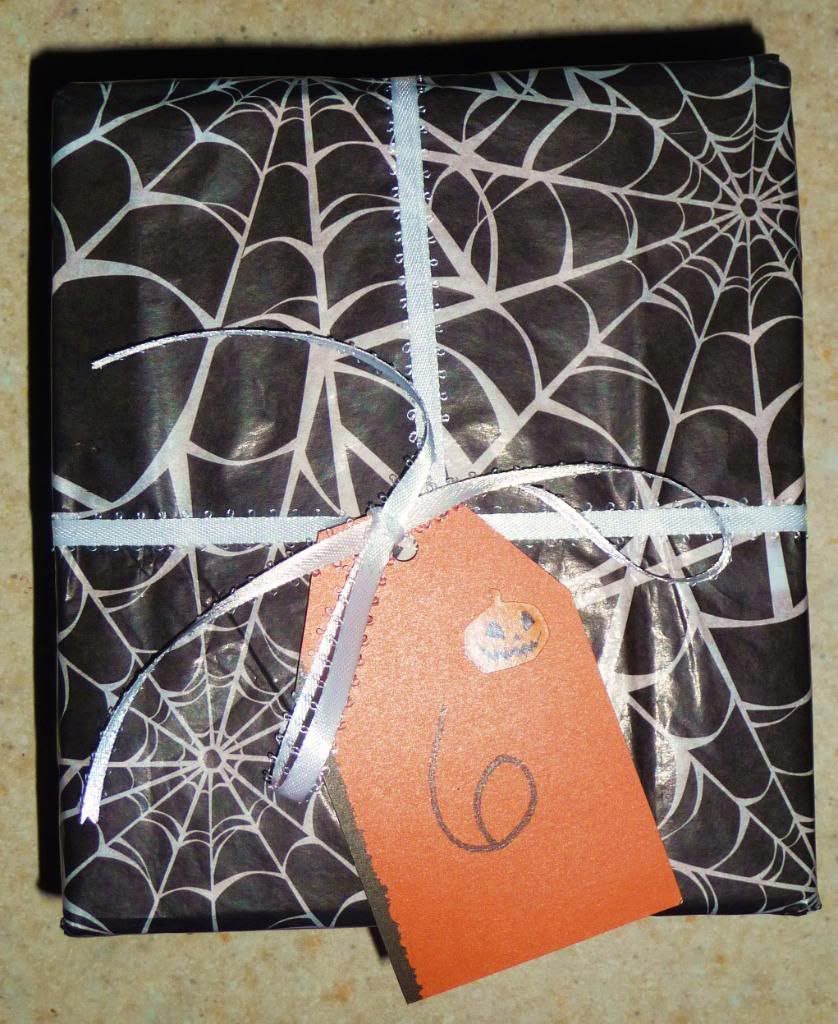 We decided to do a Coraline day and she sent me these really great Coraline film strip barrettes and a SQUID!!! He's perfect and I <3 him so much! My son has been hugging him since he came out of the box. I love these gifts! Thanks so much Marianne!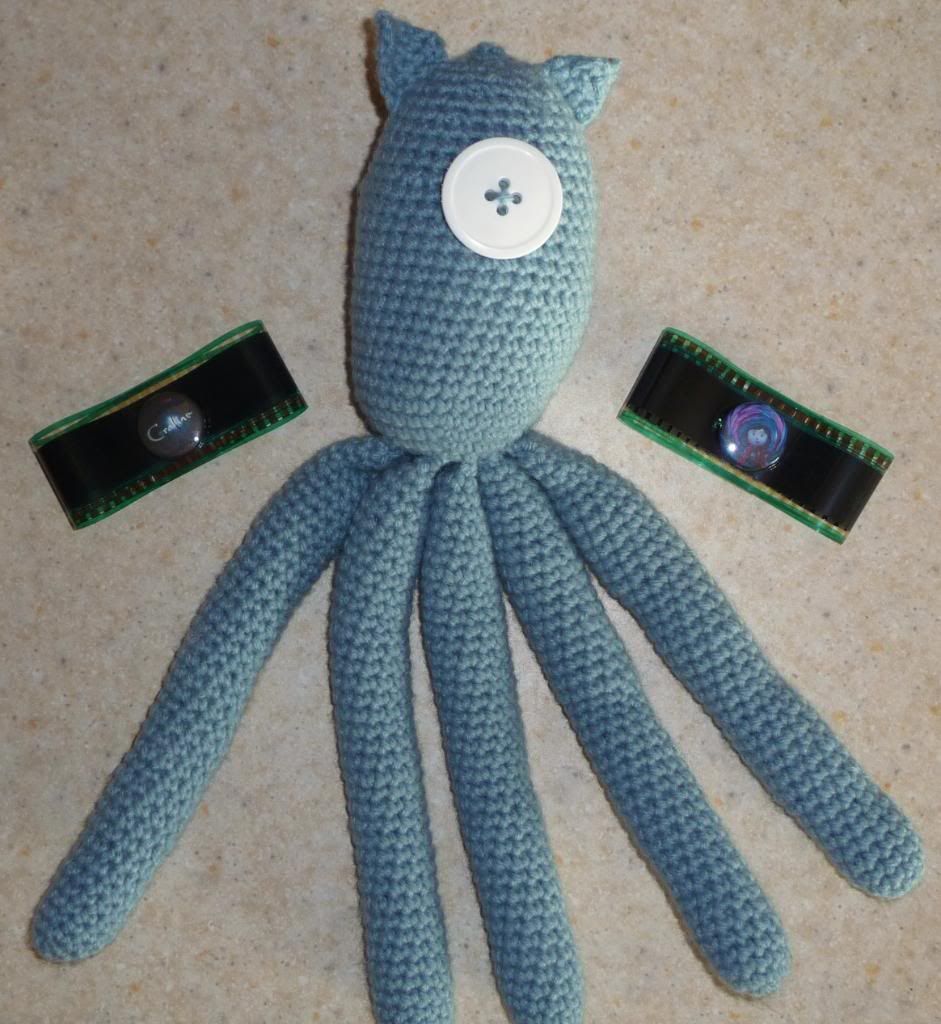 Day 5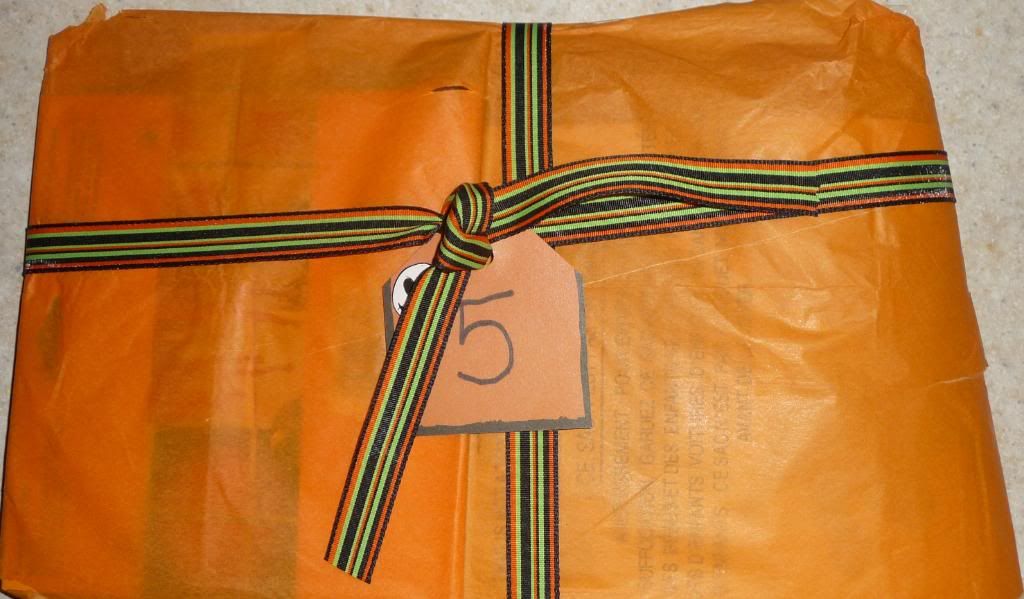 All these great goodies! Fake blood splatters, cockroaches, caution tape, bloody gauze and creepy cloth! I think I'm going to use all of these in the Haunted House at my daughter's school. UPDATE: I did use all of these things in the haunted house and they were the perfect finishing touches!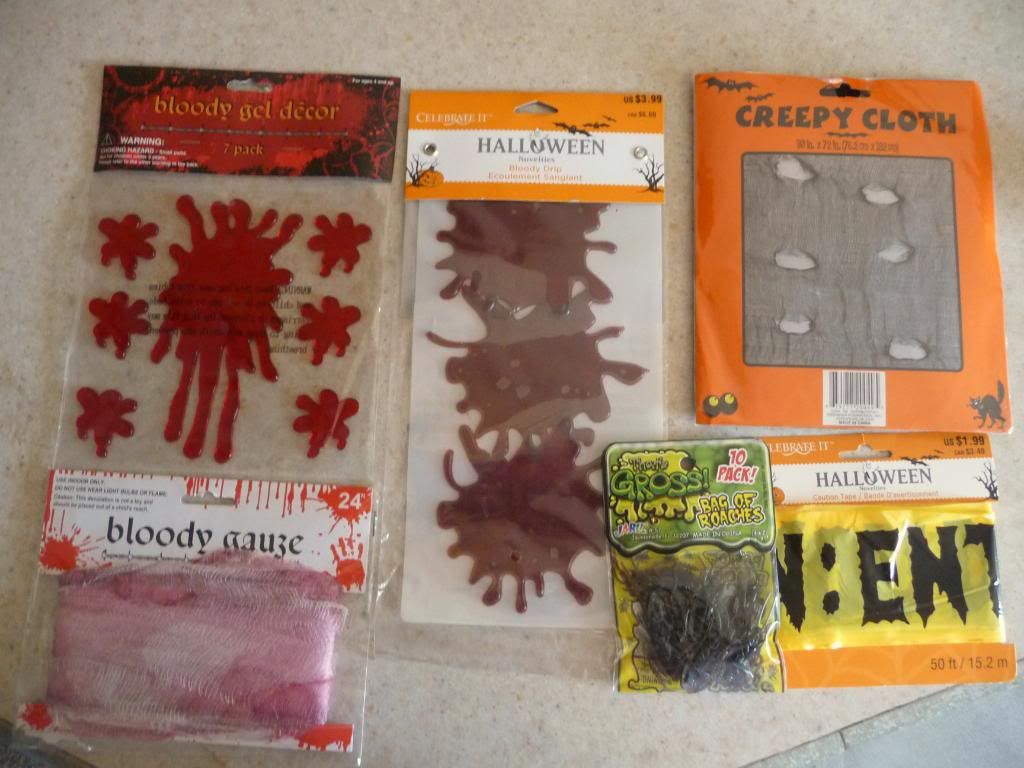 DAY 4
I got this FABULOUS pin cushion!! OMG I FREAKING LOVE IT!! It is so beautifully done. I can't believe it's mine! I have it proudly displayed on my mantle.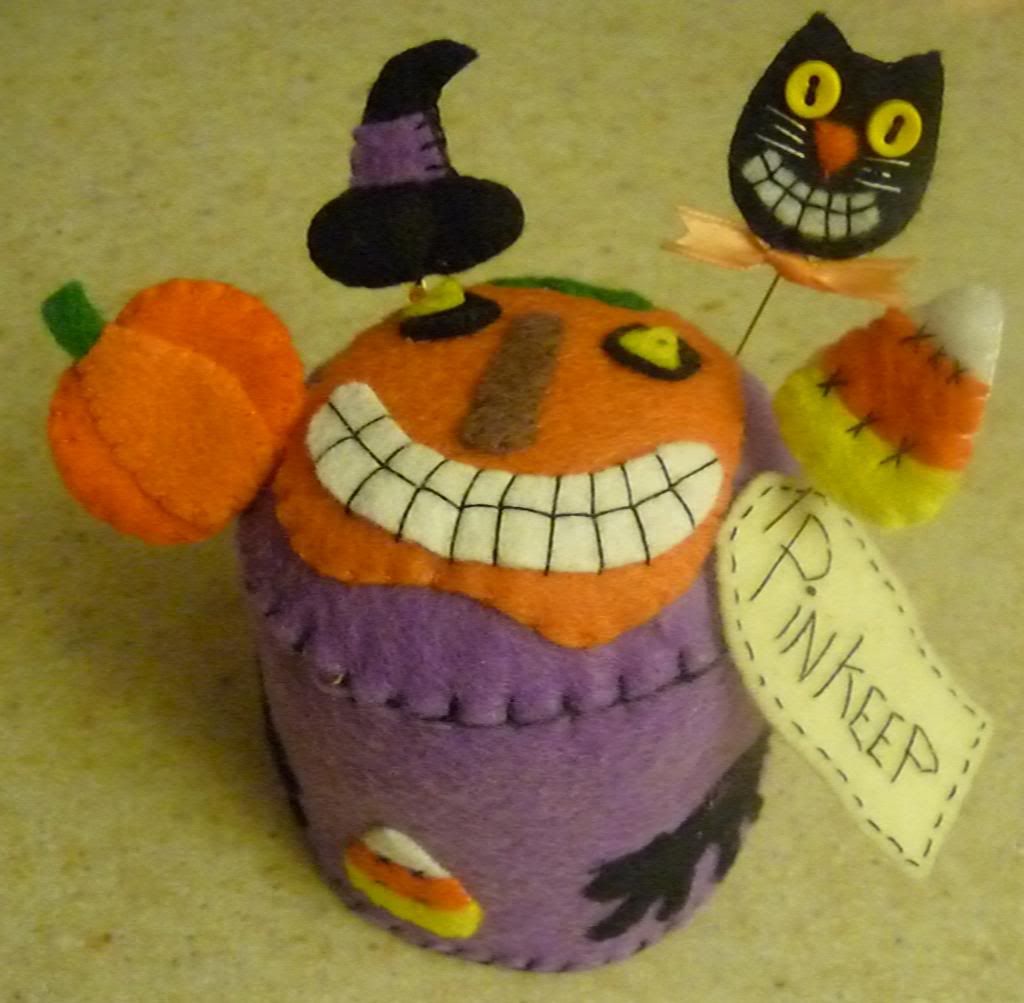 She even personalized it!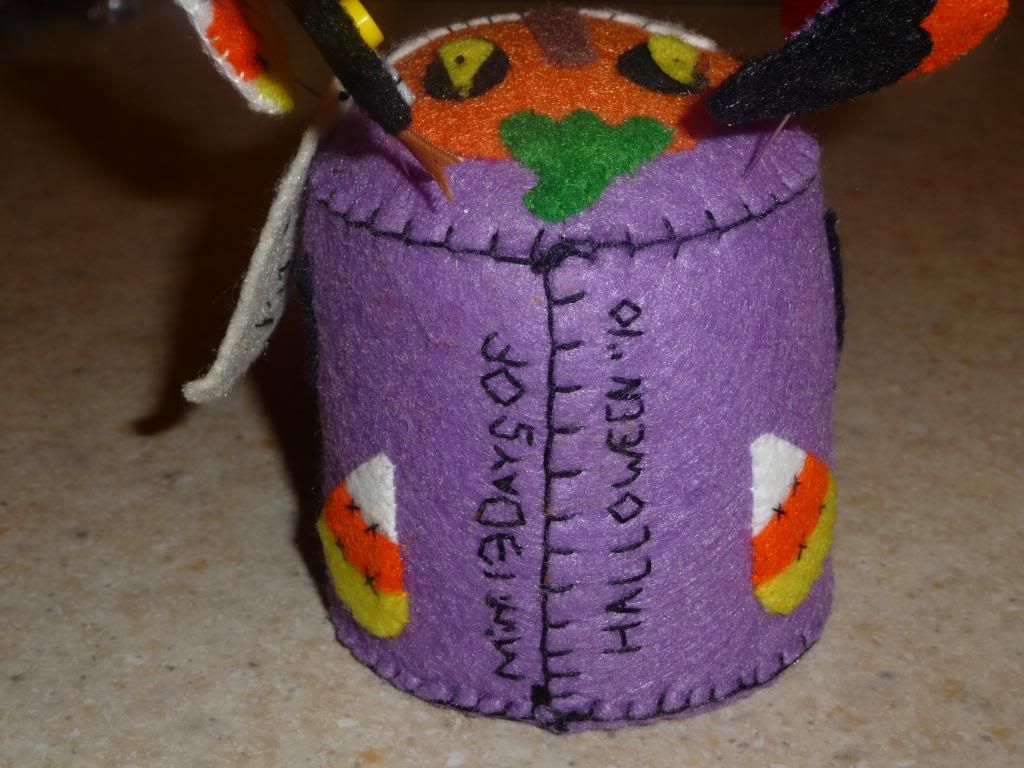 DAY 3
AWESOME! Spooky ghost story book purse! I love the little tombstone button! Eeeee! I can't wait to use it!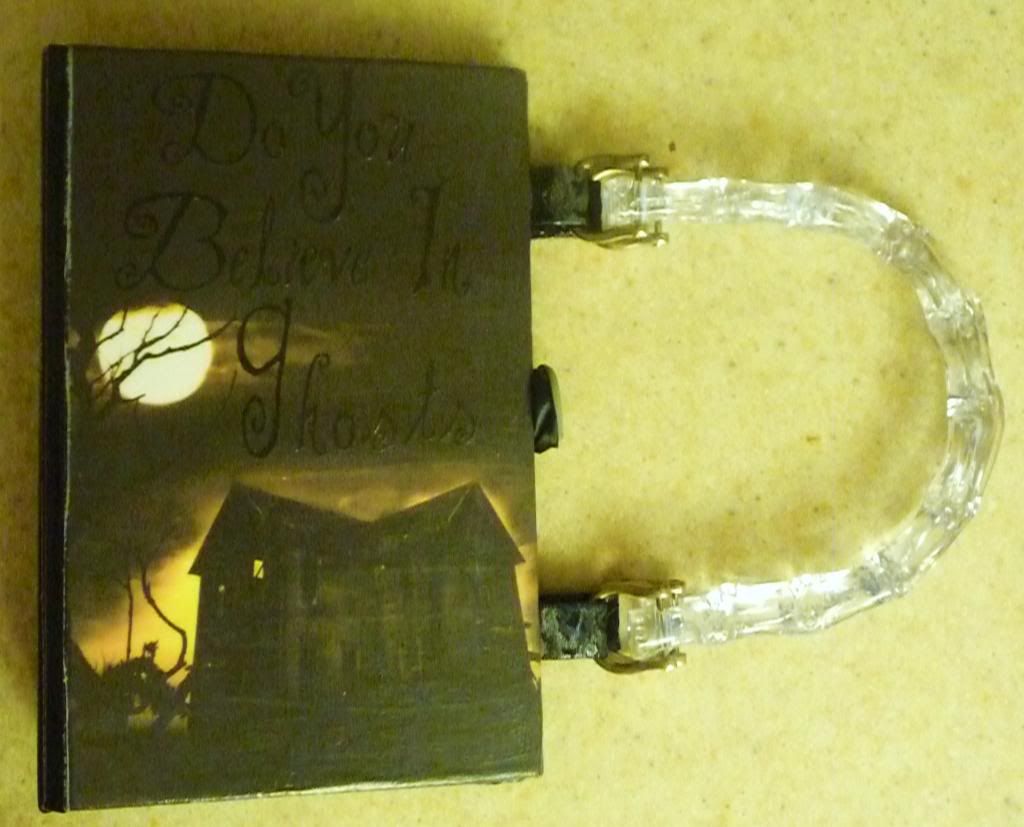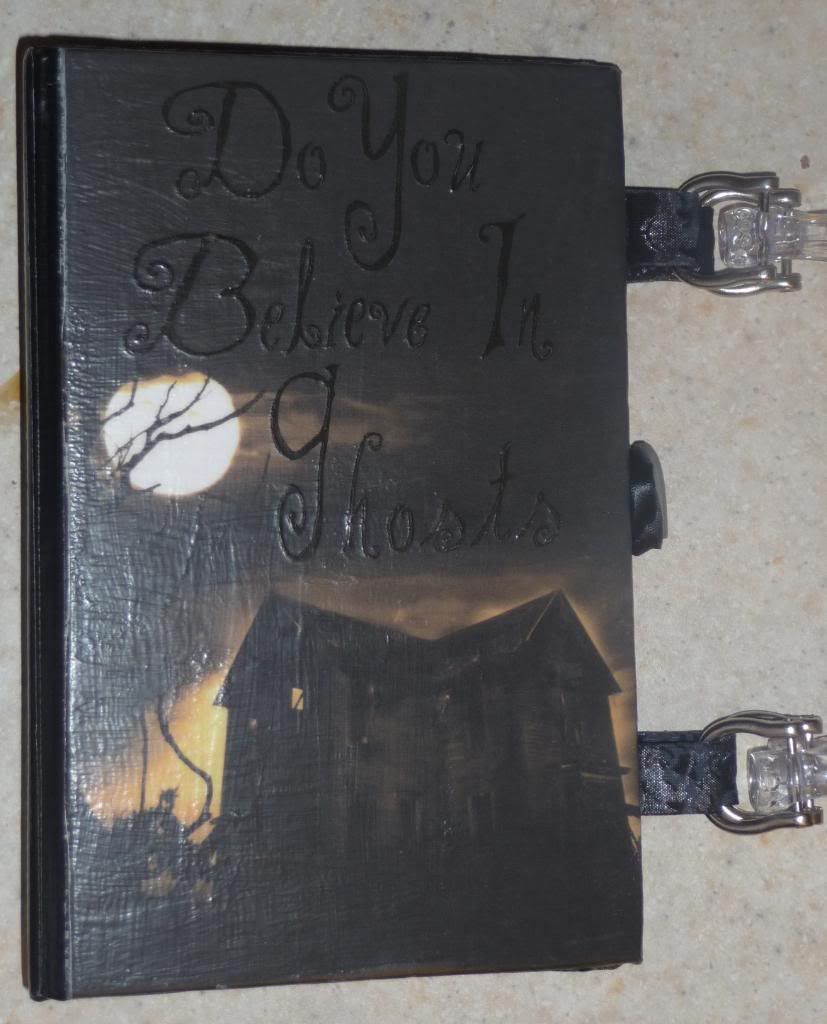 DAY 2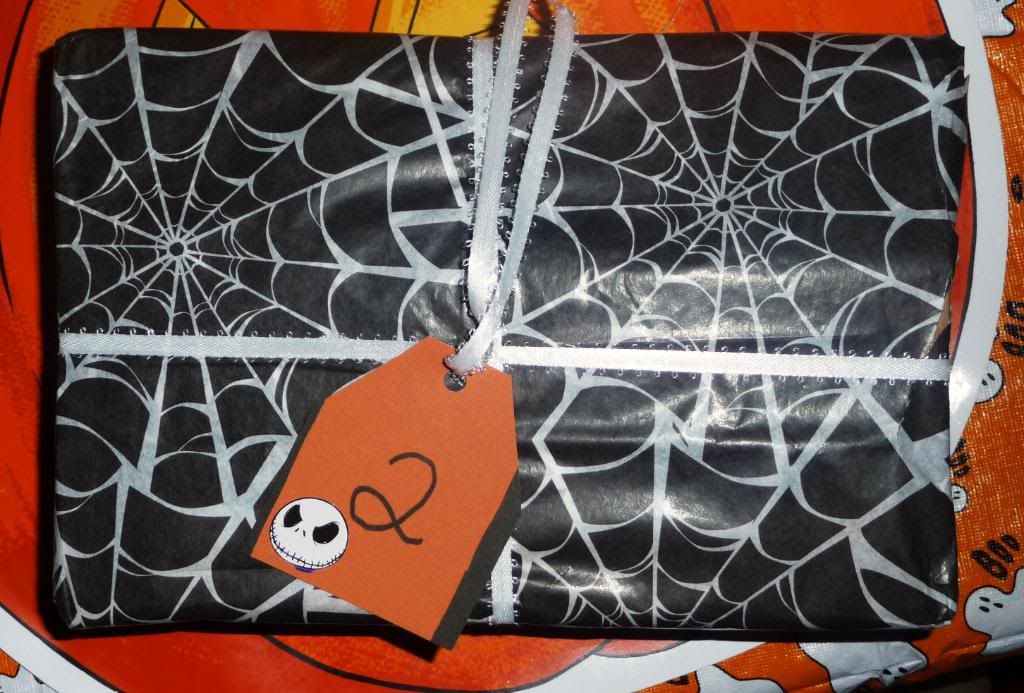 OMG!! This is sooo amazing! A Zero Ami!! Ahhhh! I LOVE him so so much! Thank you Marianne!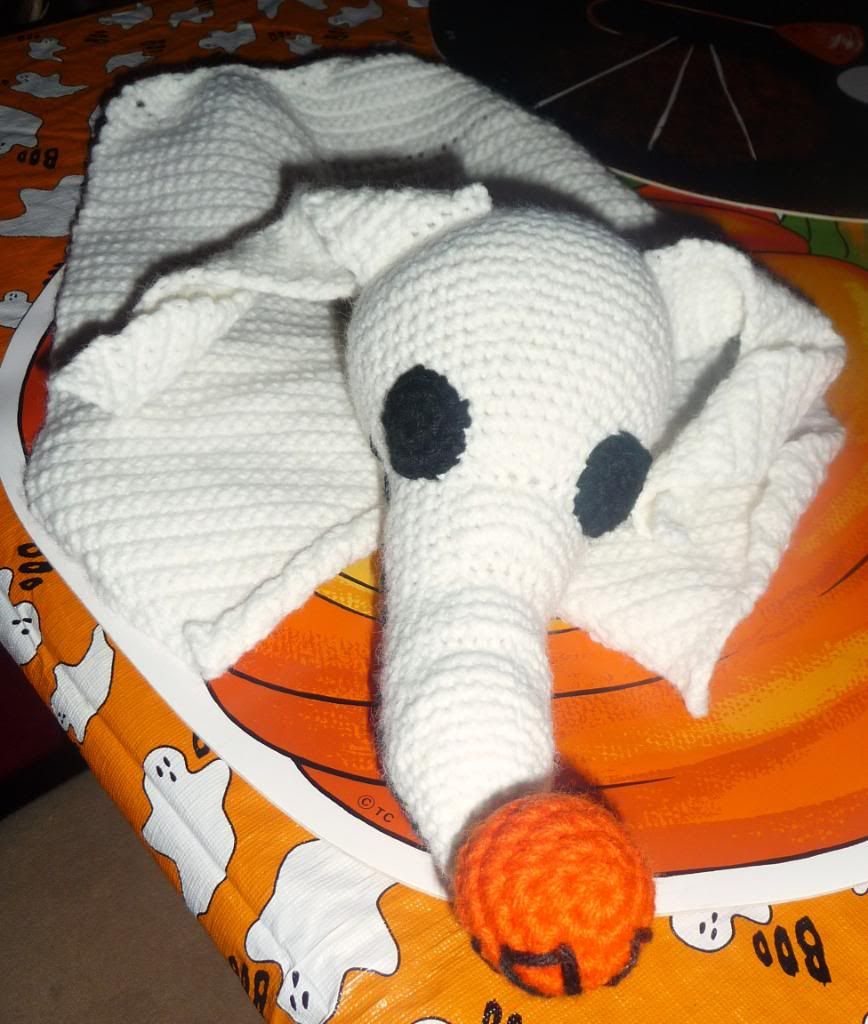 And as if that wasn't enough awesomeness for one day, she also included 6 Alice in wonderland stitch markers! 3 for crochet and 3 for knitting. I don't have any yarn projects going at the moment so I hung them on my Halloween tree (also from Marianne)!
DAY 1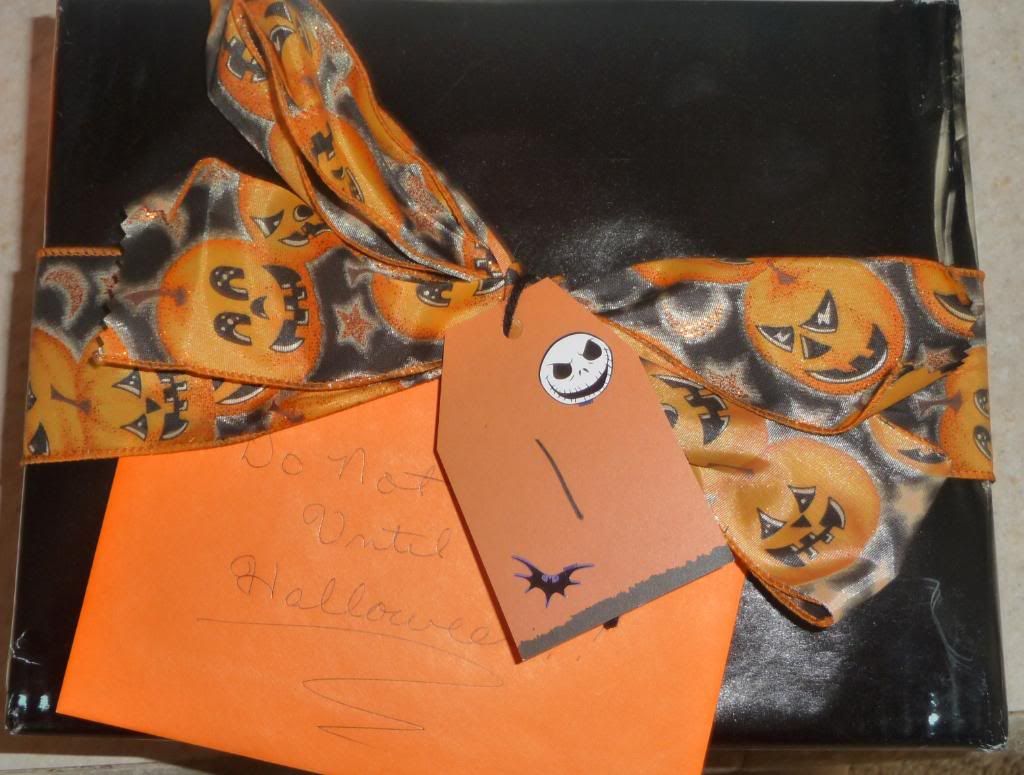 So so cool! I've always wanted a record bowl. It even has droolworthy Johnny Depp as Sweeney Todd! And this cute Haunted house card!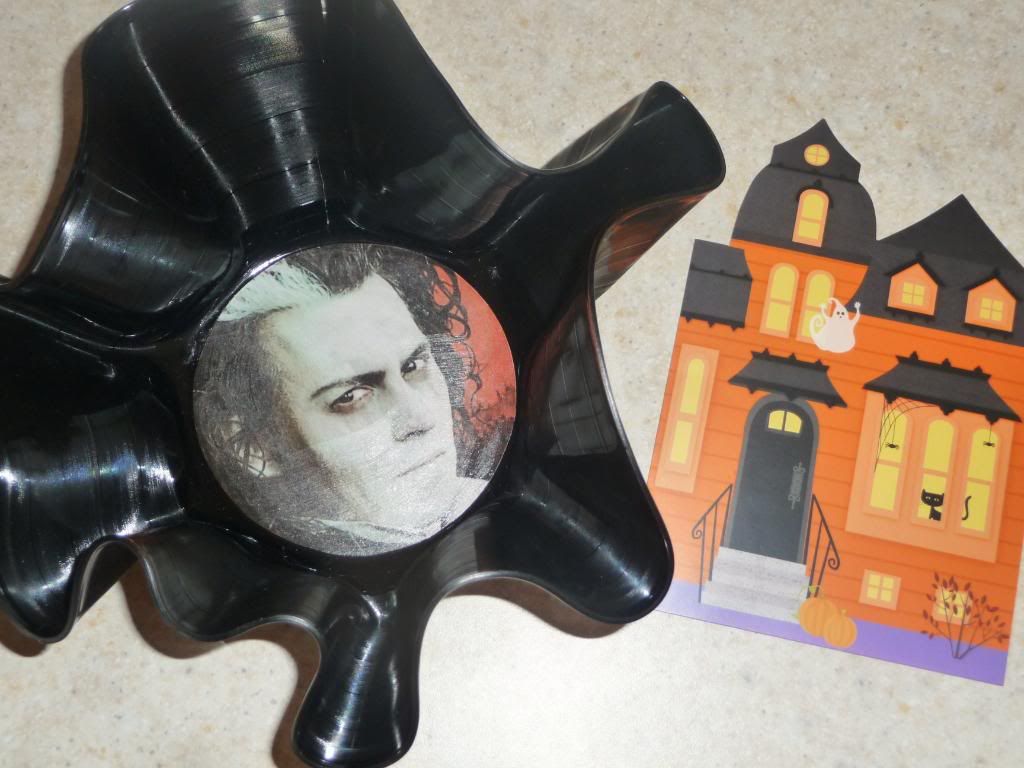 Marianne, thank you so so much for being such a great swap partner! This is by far the best and most fun swap I've ever crafted/received. (no offense to any previous swap partners)
You've become a really great friend and I hope we can do some more swaps together! Thanks again and Happy Halloween to all!