Here are the goodies I received from Molliemoo. Thank You!!
A Way cool wreath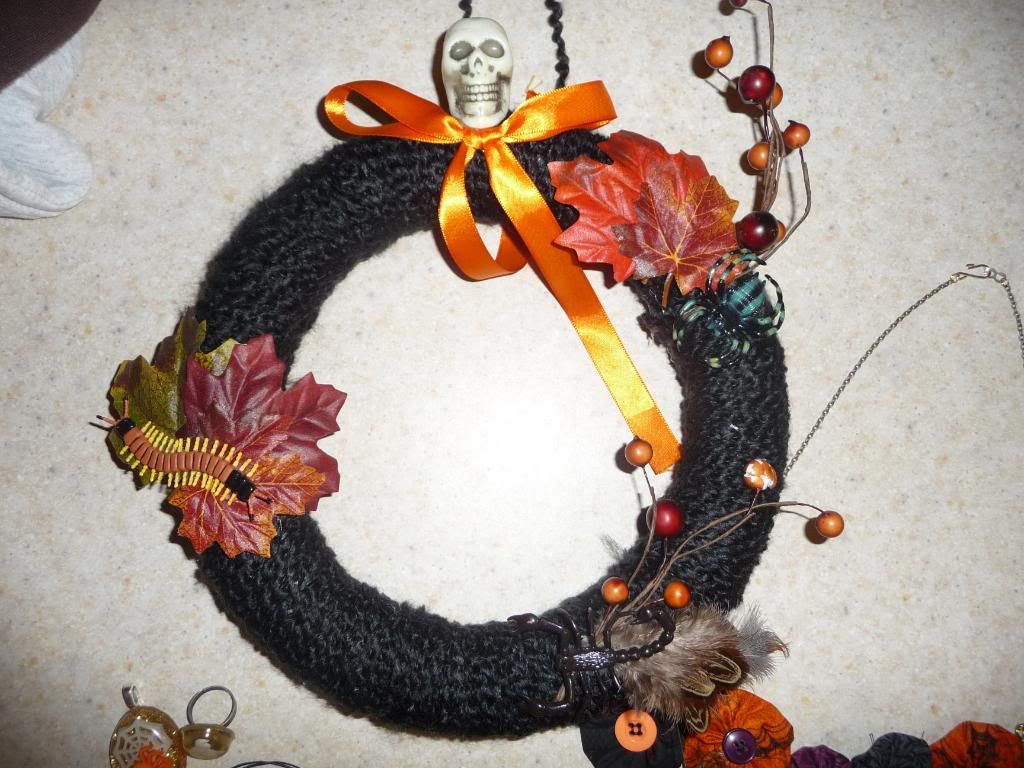 AWESOME necklace!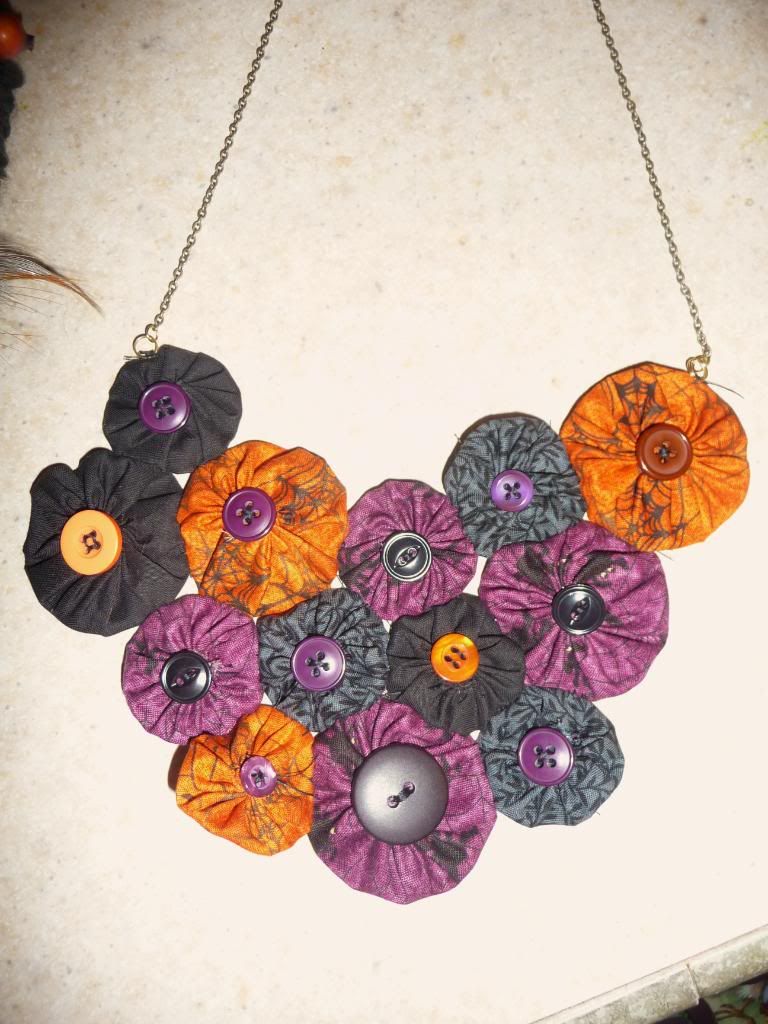 Resin pendant and ring (been wanting some forever!) and a skelly hand necklace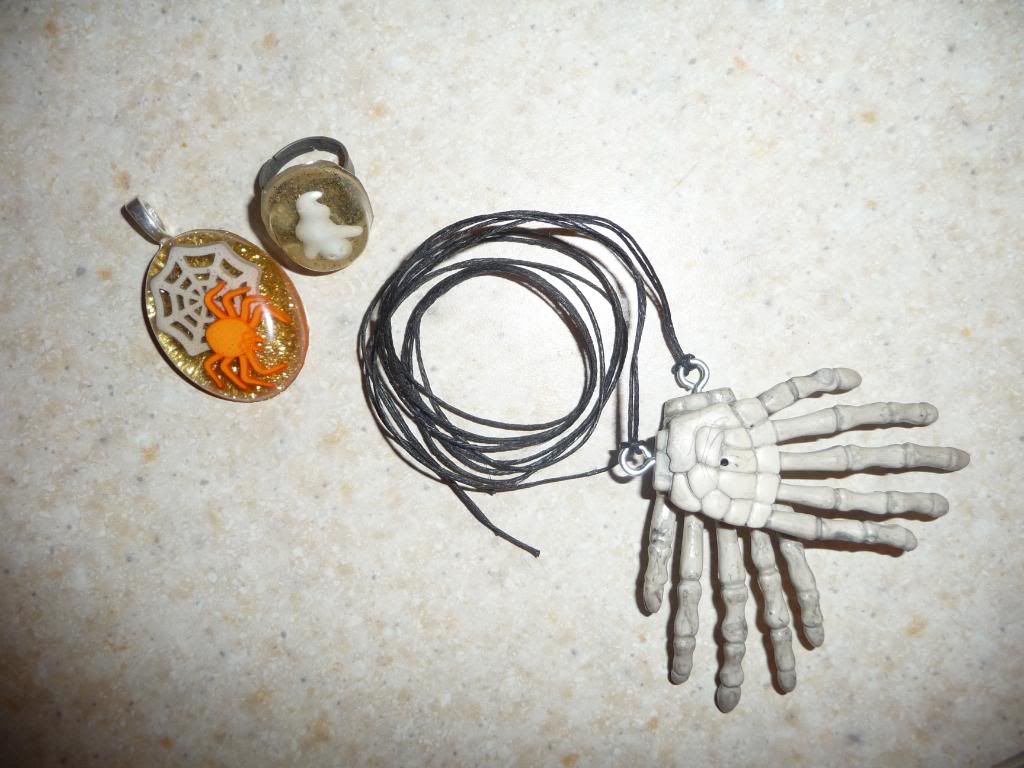 Extras for my daughter. Her favorite is the bead necklace kit.
A needle felted pumpkin! Love it! A set of bottle label stickers, and a nice note.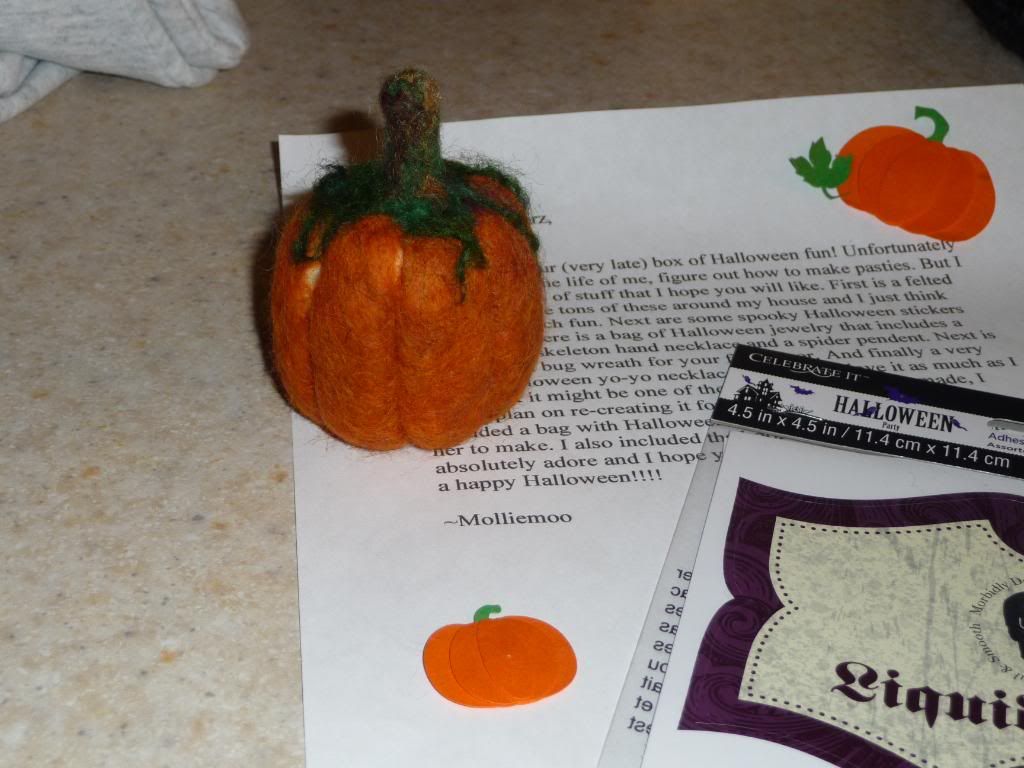 And this great book that both of my kiddos and I are enjoying. (sorry about the glare)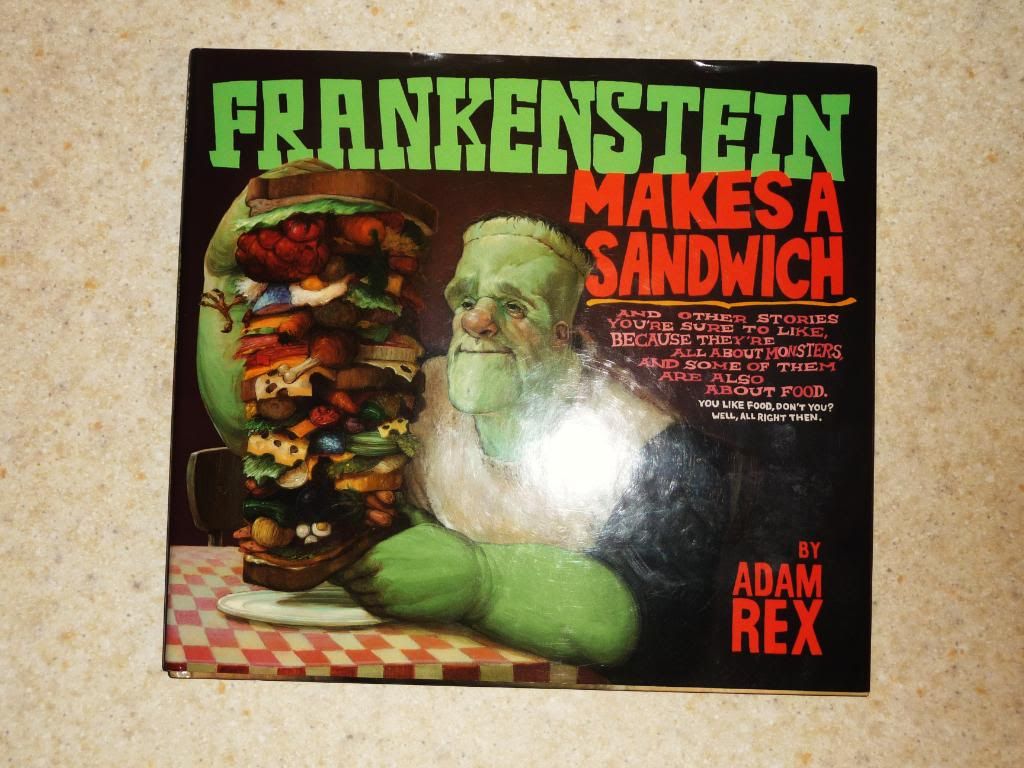 Thanks so much Molliemoo! Everything is wonderful!