We wanted a more special Valentine to hand out to classmates then just dinky little cards. So we found a recipe for playdough and decided that would be perfect. The recipe was from Familyfun.com and it was awesome! It turned out great and feels and smells like "real playdough"
This is the playdough soup! Yummy! (so not edible) lol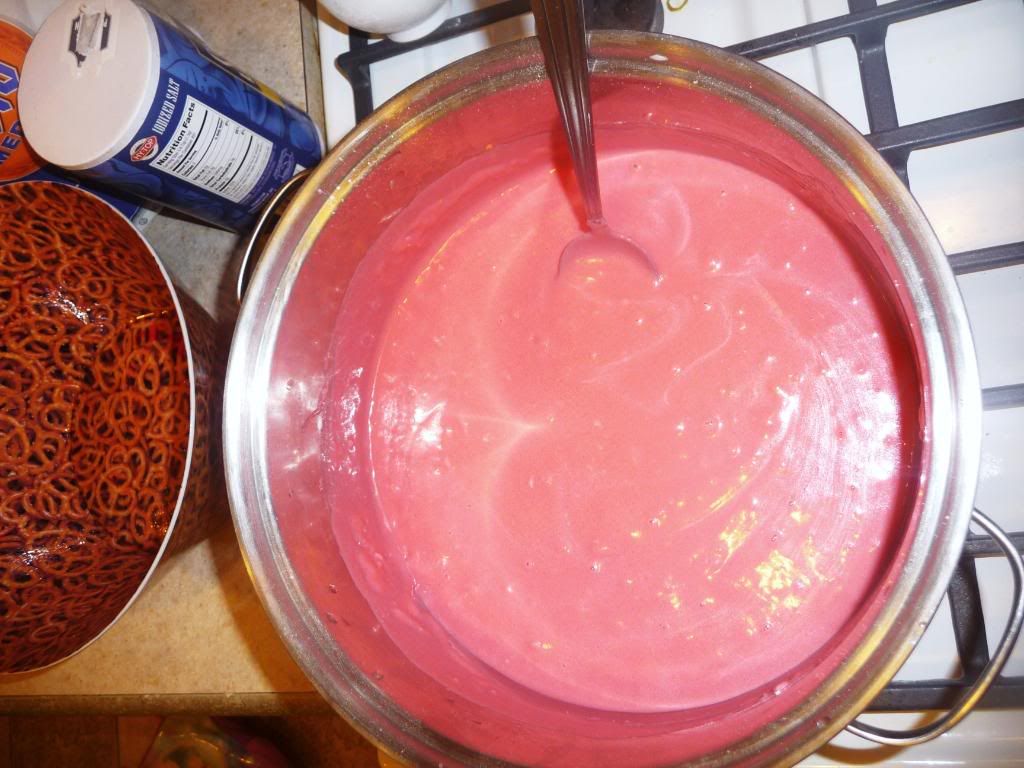 After stirring and stirring and yes, more stirring it thickened up really nicely. And boy was my arm sore! lol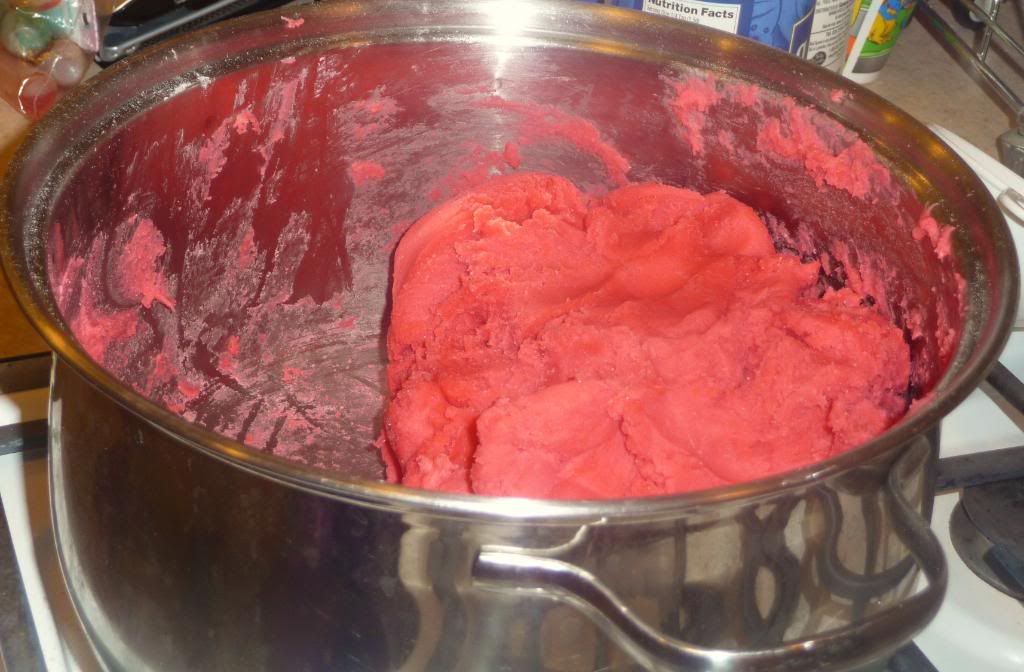 And the final product! We rolled out the dough and cut out thick hearts. We then put the hearts in zipper baggies. The kids loved it! Each child also got a chocolate each. The teachers got the hand lotions with my daughters hand stuck on the bottle. These were a hit!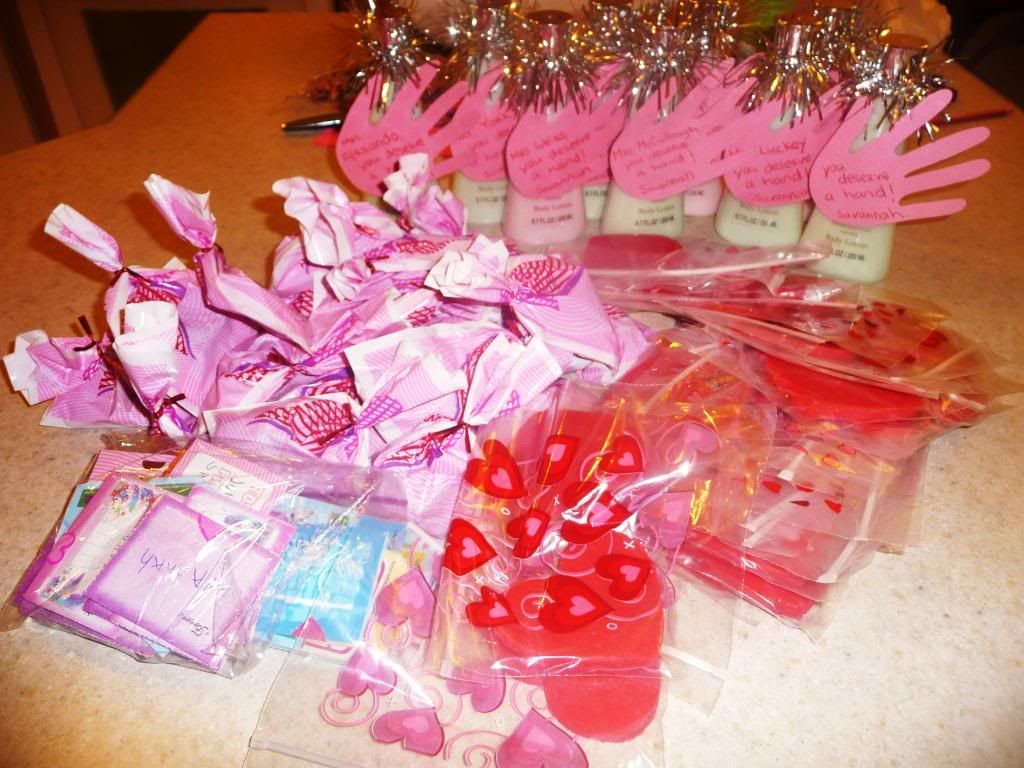 Thanks for looking!