dannispring I know what you mean about having no crafting buddies. I keep hoping though!
Wow doing a 12 hr craftalong would be so fun! I don't even know if I could get enough supplies together to keep myself going!! And with having to get the kiddo off to school...I think I would have to do something like that on the weekend. I will definitely try at least a 6hr crafting spree at sometime!
Well here is my diaper cake. Sorry about the bad pic! I took it in the drivers seat of my car before dropping it off at the shower.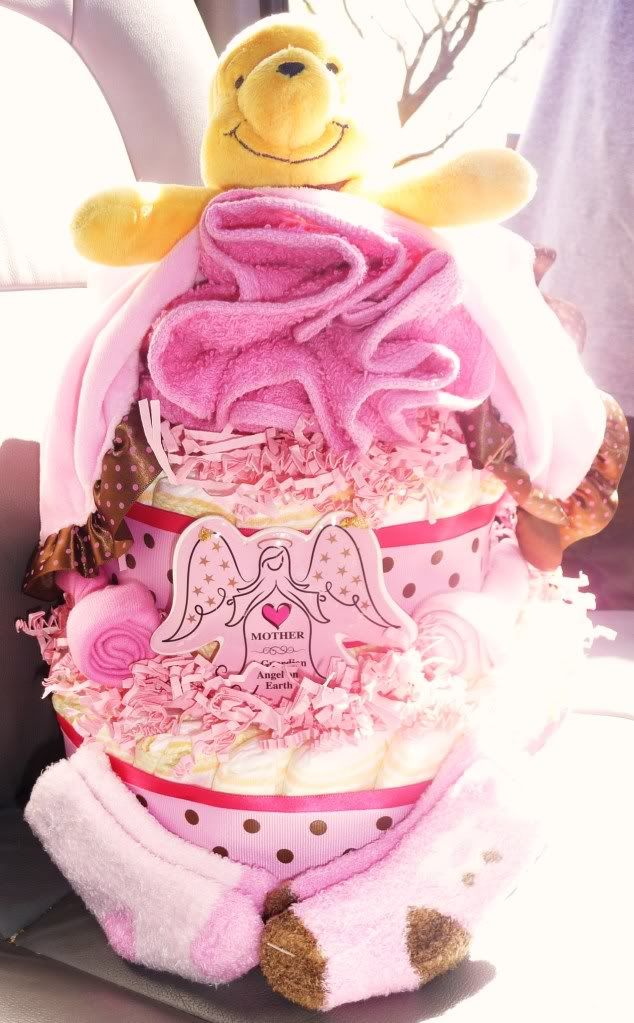 The top "flower" is a hand towel
The smaller "flowers" on the bottom tier are little rolled hats.
Another project checked off the list! WooHoo!