This swap was so much fun! Whistley already posted pics for the both of us (Thank you!
) but I thought I would add a few more just for fun.
Here's one of the Tiana headband I made that captures the beads a little better.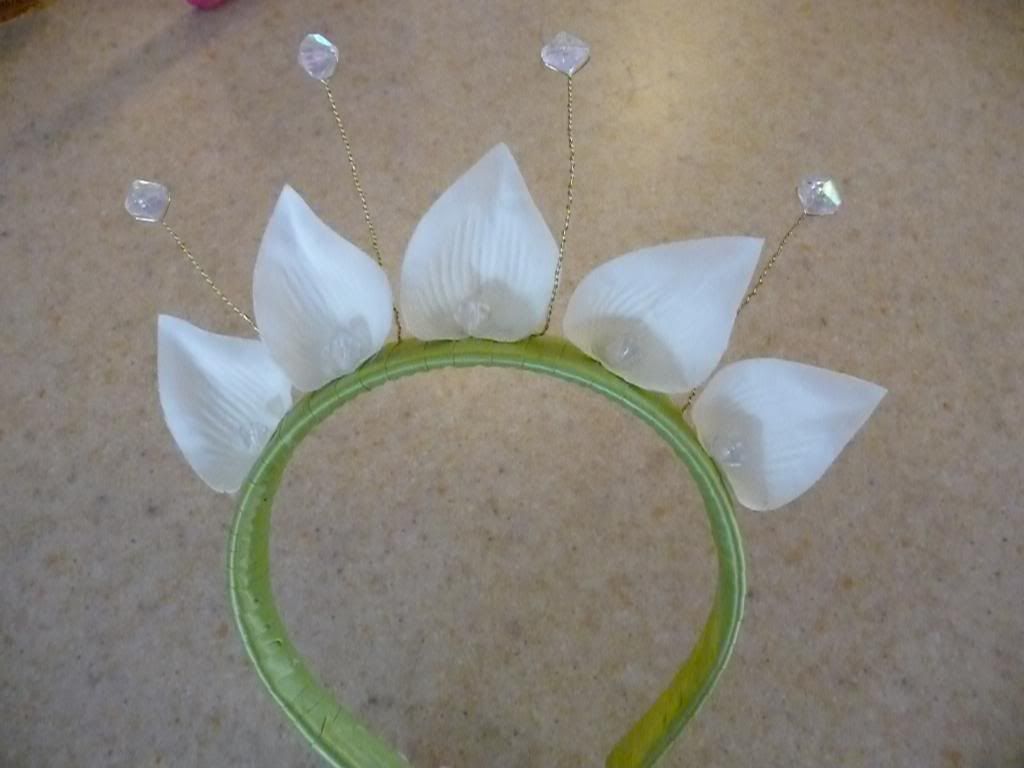 The fabric covered autograph books turned out better than expected for my first attempts.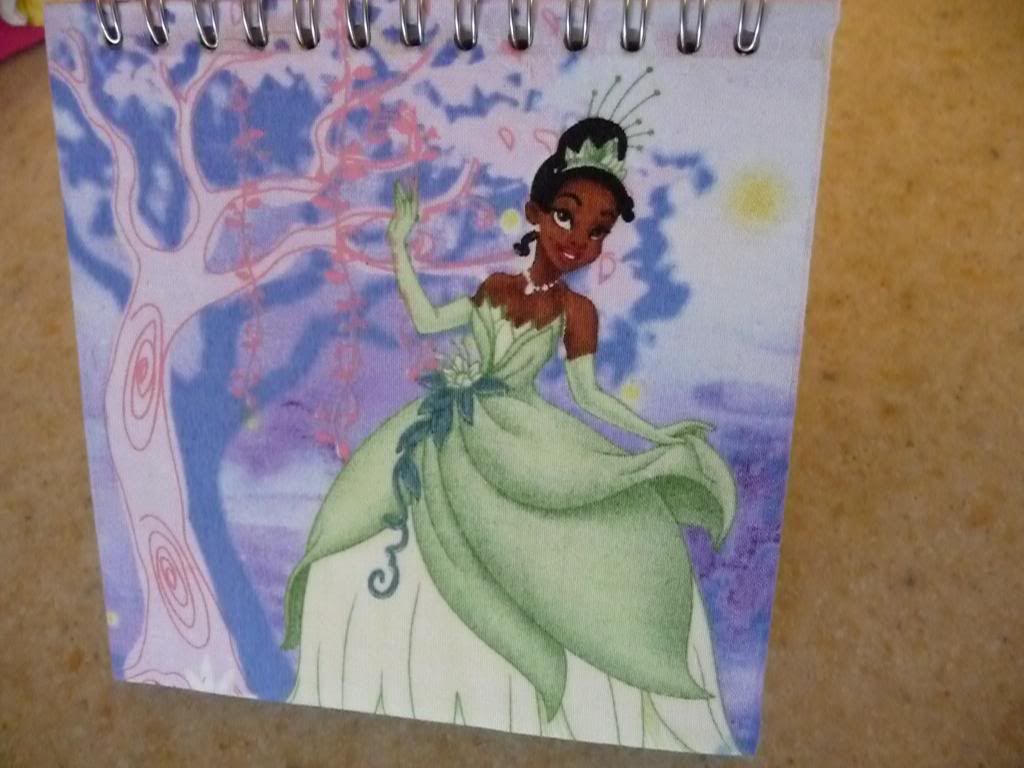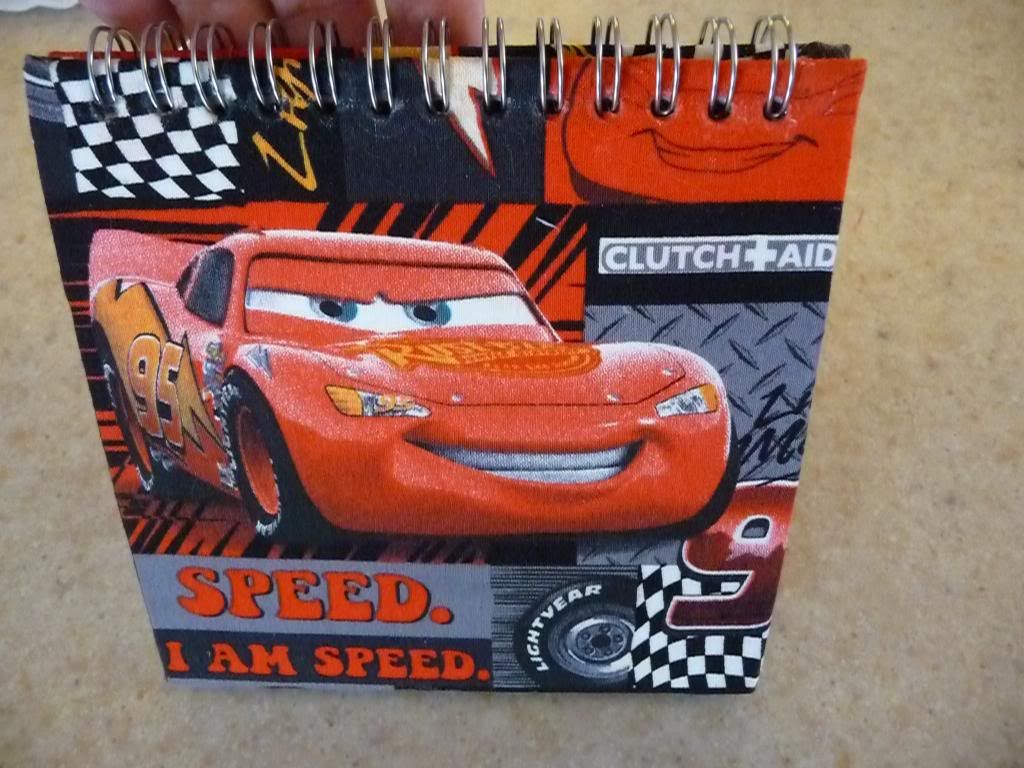 Minnie mouse quilled pendant and beaded necklace
Now to show off Whistley's package to us a little more
The awesome Ariel ami and backpack
The wonderful Cars backpack and matching game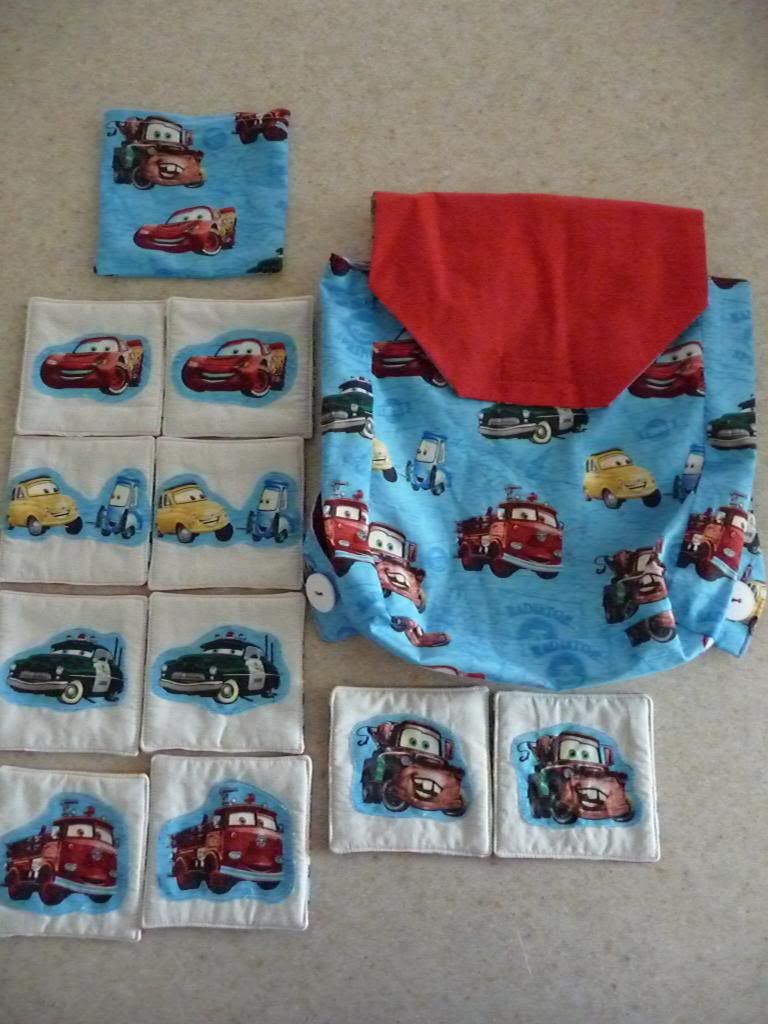 A hand carved rubber stamp. This is so amazing and well done! Love it!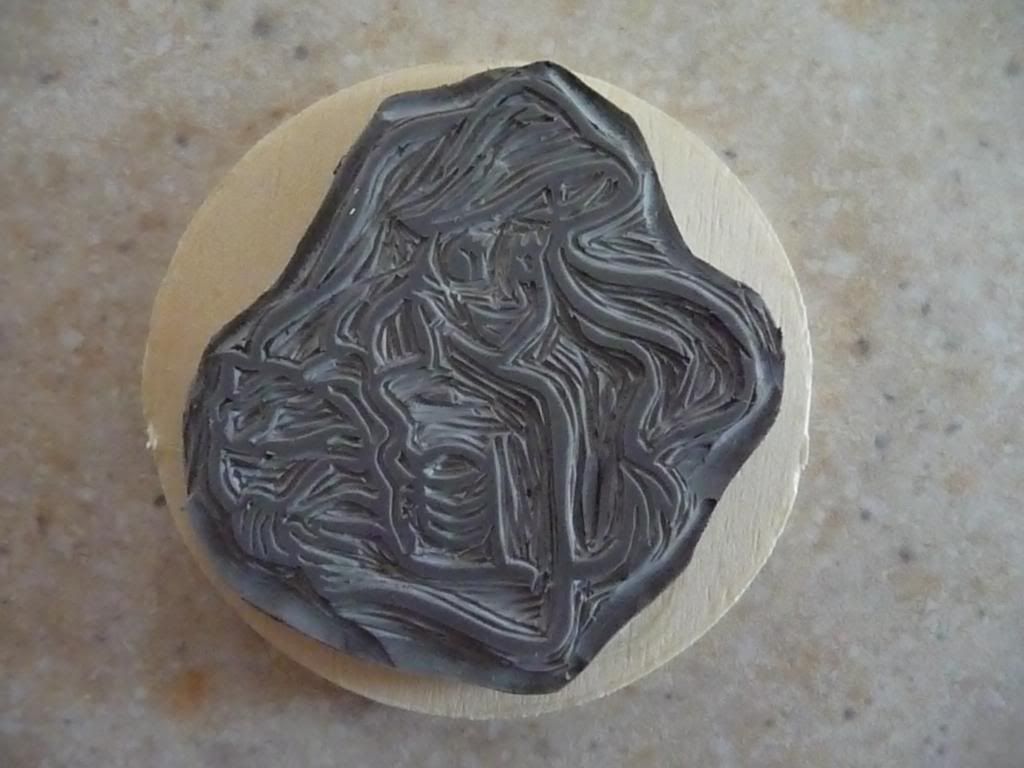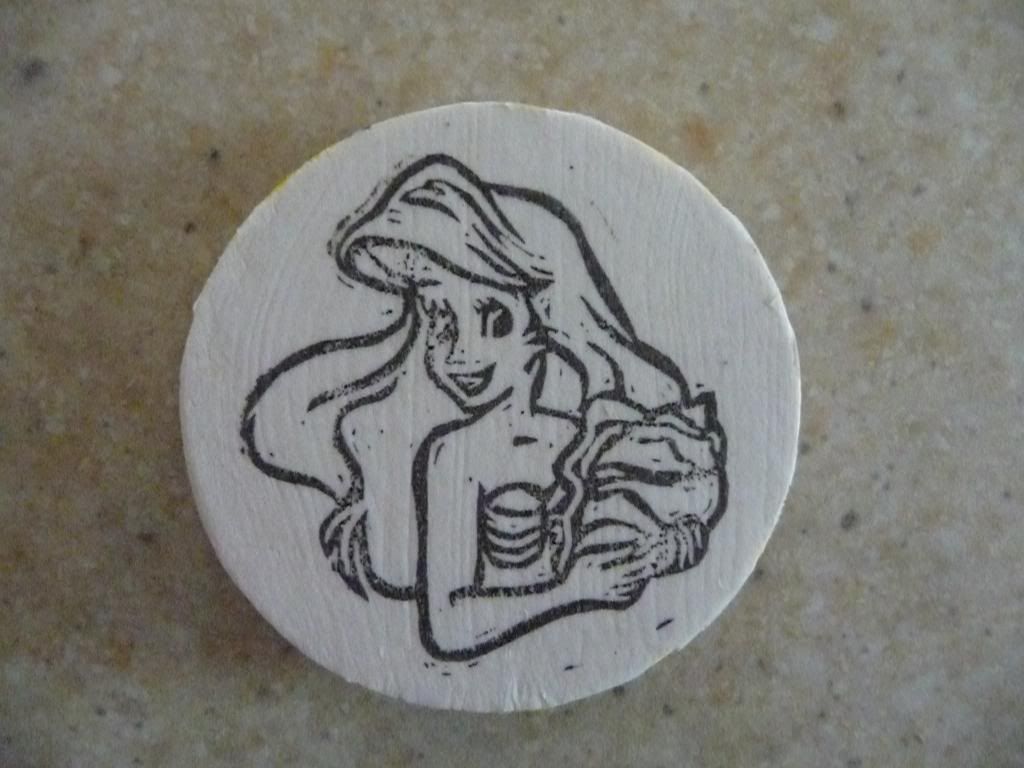 And the cute piece that is taped instead of sewn by her 3yo daughter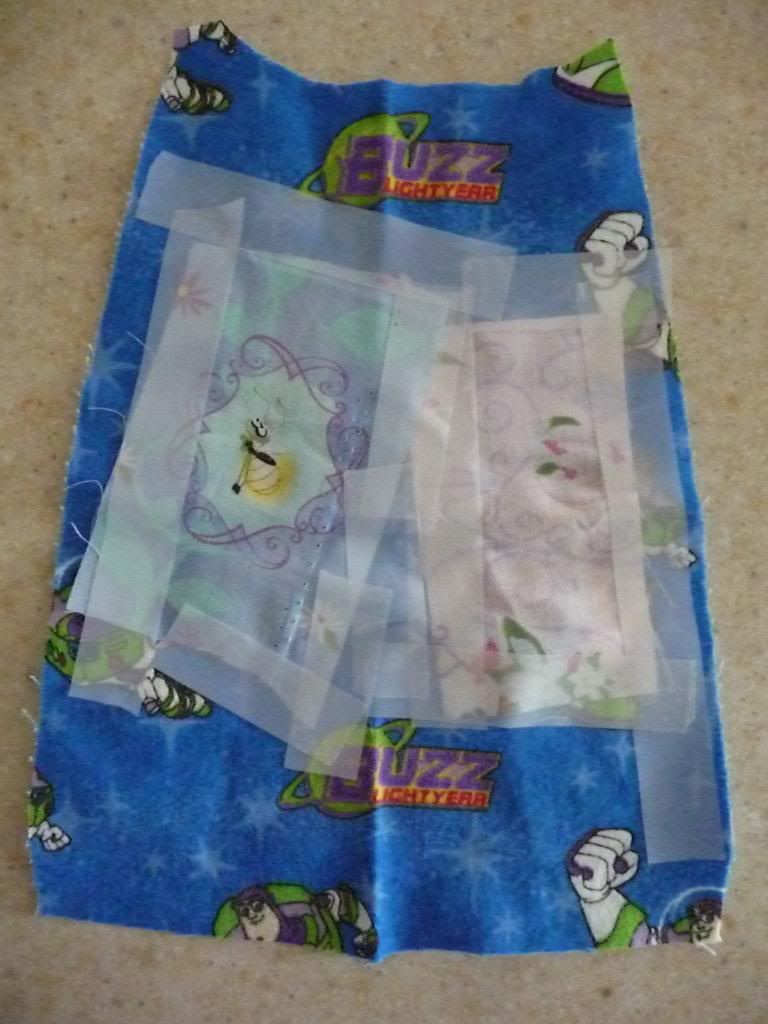 We loved everything Whistley! Thank you so much for being an awesome partner!