My first time posting. Please be patient with having to hit the links to see the photos. I promise to make 10 posts before I come back with more pictures.
My husband and I own a guitar shop. He builds custom instruments. I make jewelry. Looking around the shop one day I see tons and tons of used guitar strings. Being mixed metals they can only go to the landfill. So I bring to you my recycled guitar strings from various Nashville artists: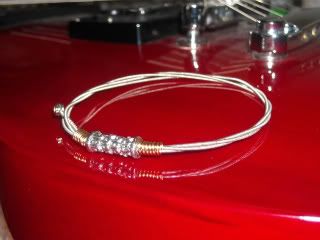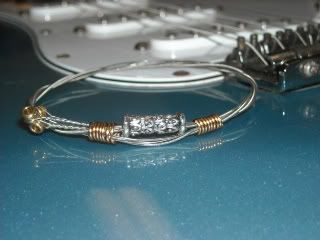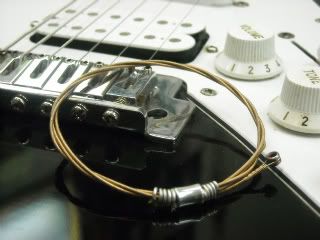 I'm fortunate to have a great supply of strings from all kinds of instruments - guitar, bass, violin, mandolin.......... I'm working on a heavier design for DH and I'll post that later.
Thanks for looking!