I've been keeping a huge collection of old-school circular knitting needles, and dpns, in a broken plastic bag, for years. Yesterday I decided to get rid of all the ones I'm not using (I've moved to knitpicks circs, which have their own bag) but since I kept a handful, I needed to put them somewhere...
I also happened to have a failed quilt block lying around. It looks fine from the front, but there's no seam allowance at all in places, and it's too short on one side for the block it belonged to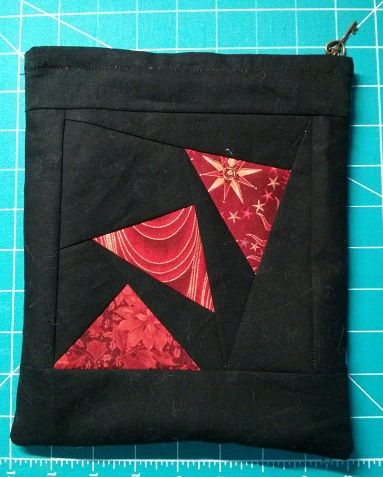 I also have a new found hatred for sewing in zippers. Partially because I added it afterwards and not in the way I had originally planned, so I had to sort of force it in there.
But I'm very happy with the result
I should've taken a picture of it with the circs actually in it, but I didn't think that far