ok. so this is my theory as to how this dress is going to work out. the only thing i'm not sure of is if the bottom part is somehow one piece, or if it's 2 pieces the way it's shown here: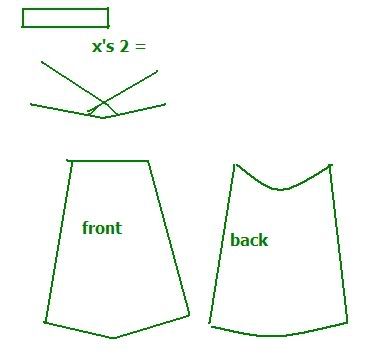 the front would be gather up to be sewn into the diamond, therefore the bottom would end up being straight, not diagonal.
would this work?
thanks to all who have replied!