So! This is my first post of an actual project, completed - I've reconstructed other things in the past though, before discovering this lovely website.
I had so many partial ideas about what to do with this lamp before I gathered the materials for it - it kind of became its own entity as I found each piece. I got the lace from the thrift shop, and the ribbon from the dollar store.
It turned out kind of sassy! I think I want to do something a little more natural next time - but this is a first, so yea!
So this is the original ikea lamp: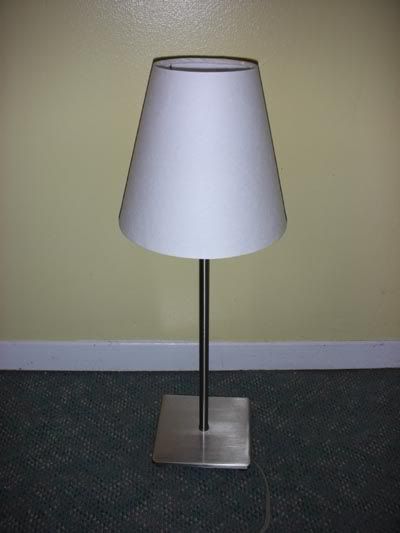 And this is my redo:
This is with the light on, so you can see the pattern of the lace better:
Ikea lampshades, lampshades in general are so great, cause you can make so many different sorts and just change them when you're bored! haha.
I'm thinking about painting the base black, to match - but, not 100% yet. I might hold off.