So, as much as I'm sure my boss would love for me to be on my laptop working at all times (I'm an entertainment journalist so even when I'm watching TV I'm technically working), sometimes I need to accompany my viewing with something a bit less technological.
About 10 months ago I decided to do a doodle pillow using Urban Threads patterns as an exercise. My rules were simple: Whatever pattern I landed on was the next one I did, regardless of if I liked it or not. The goal was to play with colors and stitches and find a way to like it regardless.
I've been working on it off and on since then. The first couple weeks I was almost doing a design a day and it happened to be when a slew of Christmas patterns were posted, thus the wintery/Christmasy quadrant over to the bottom right.
There's still some little spaces that I can fit more into, but it's good enough to show off, so here it is. The whole shebang, followed by some of my favorite designs:
Whole pillow: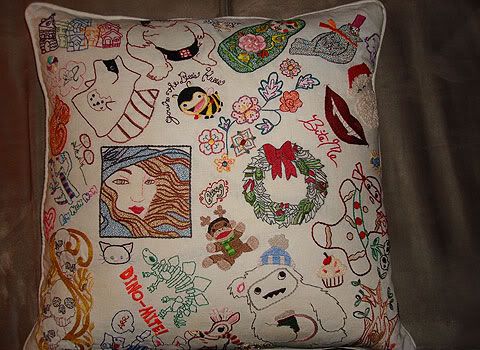 Yeti latte: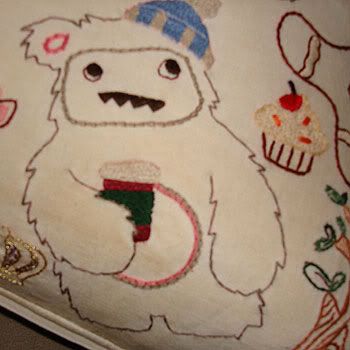 Vampire humor: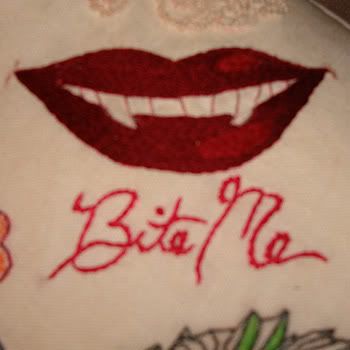 Nouveau skulls: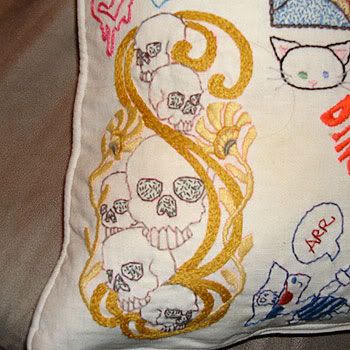 Winter-y gal: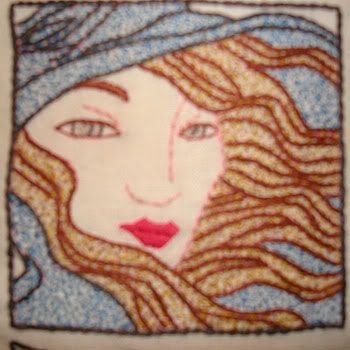 Sumo wrestler and Matryoshka: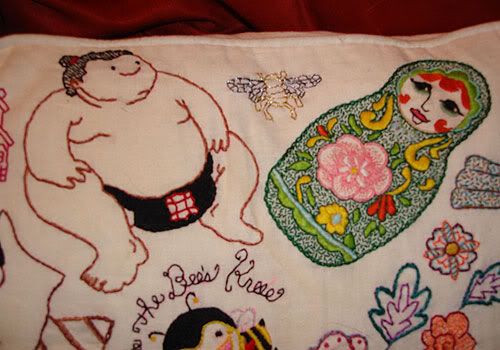 At the start my husband was dubious and thought it was going to look silly and I would regret spending so much time on it in the end. But he now admits that it is indeed pretty awesome.
He's an art director/illustrator, so my next project is one of his drawings and doodles.