sew~amy's theme is birds/sewing. I cheated a little. These chickadees are beading rather than sewing, but I think it still fits in with the intended spirit: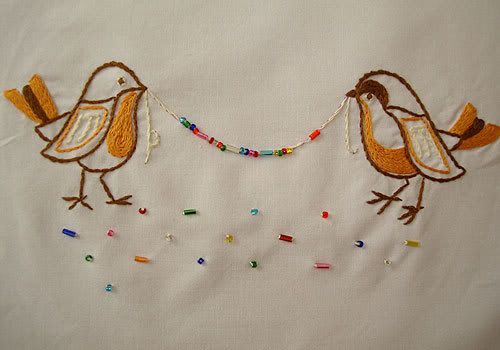 The birds came from a 1974 booklet of childrens animal "motifs." I improvised the rest.
I was going to add a supervising owl since I have plenty of time, but decided that I should show a little restraint.
Oh, and I'll add to the chorus that sew~amy's towel is dream to embroider on. It makes all of your stitches look so smooth and professional.