Hey all. I feel so bad for my partner Meowari. She sent me this fabulous package that a) I was out of town when it arrived and b) when I got home my husband was in the clutches of bronchitis and I didn't have a chance to take pictures until today.
I hope you don't think I didn't like it, because I do, I really, really do. Here's the whole stash: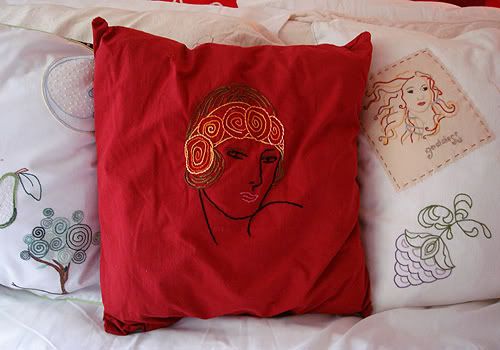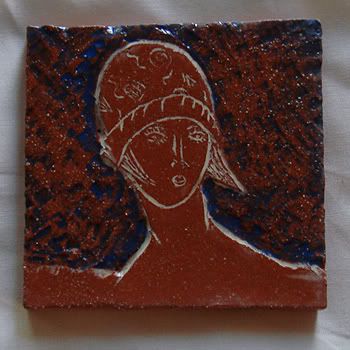 First off, the flapper pillow and painted tile are so great! As you can see the flapper pillow has joined my other embroidered pillows on the guest bed in my craft room. Love it! I'm going to take the tile in and hang it at my office.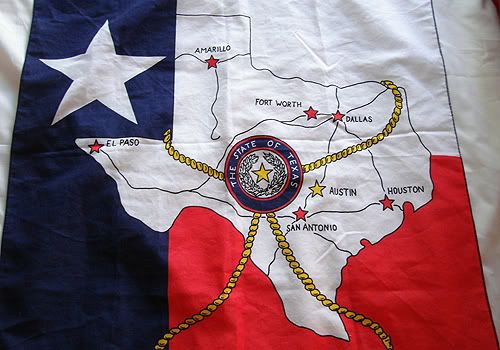 Even though I've lived in LA for nearly a decade, I still love and adore Texas. My husband saw this scarf and asked that I make it into a pillow instantly.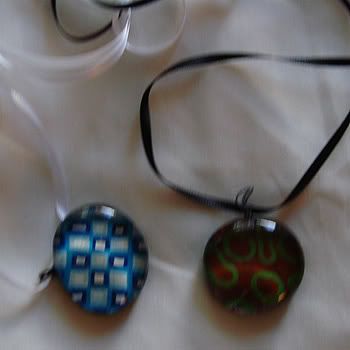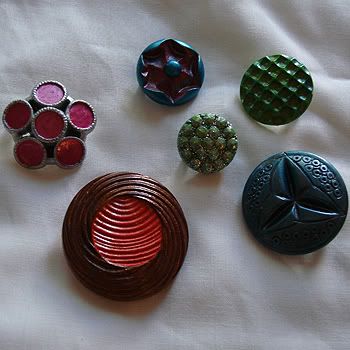 Pendants and pins and a jar of whimsies. Whee!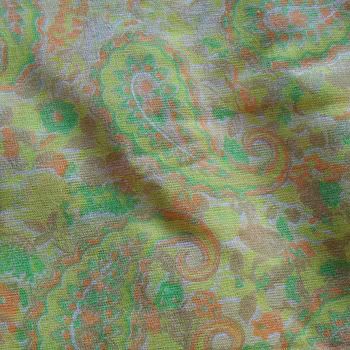 A nice large piece of this very pretty vintage fabric. It just may get made into a top for summer.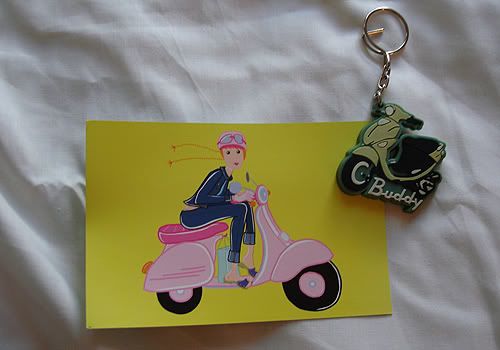 Not only do I have a pink scooter. I hae a Buddy. So this card and keychain were dead on.
Finally, a piece of poo courtesy of her dad. Ha! I had a lot of fun photographing it on the white bedspread. I almost pulled a prank and blamed it on the cat.
Thank you so much Meowari. You went above and beyond. I love it all and am SO sorry it took me so long to post.