Meet Lemon!
Isn't he just the cutest lemon snake cake?



He was inspired by a cake I saw on 9gag over a year ago.

(It isn't up anymore)


My friend has/loves snakes, and this was just the cake for her 21st birthday.
The original was a little too realistic (for some of my other snake-phobia friends), so I made him pleasantly plump with big black eyes.

The cake was extra yummy with 1/3cup fresh grated lemon zest (6 lemons) added to the mix.
His head was a giant cake ball made from scraps after sculpting his body.



Here he is with the lucky birthday girl.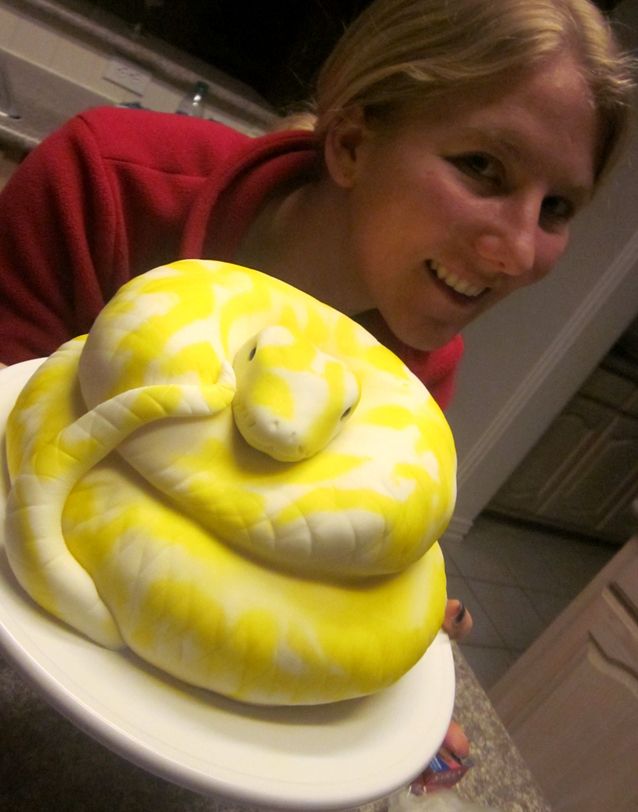 Thanks for looking!
<3

***PS: I am happy to report, he was a big success at the party!!!