Hello all! I received from both darkangelwingz & ceemonster so I decided I better post photos before I get side tracked.
Lot from
ceemonster
.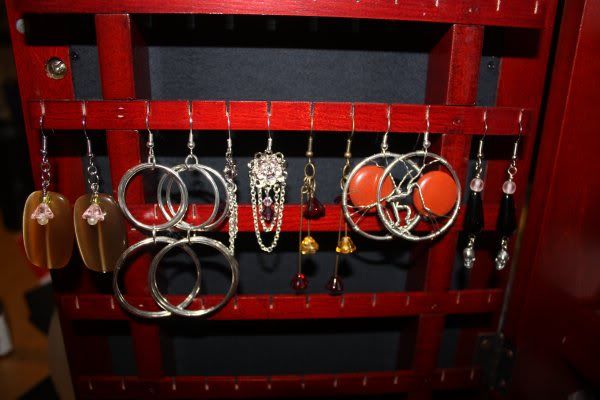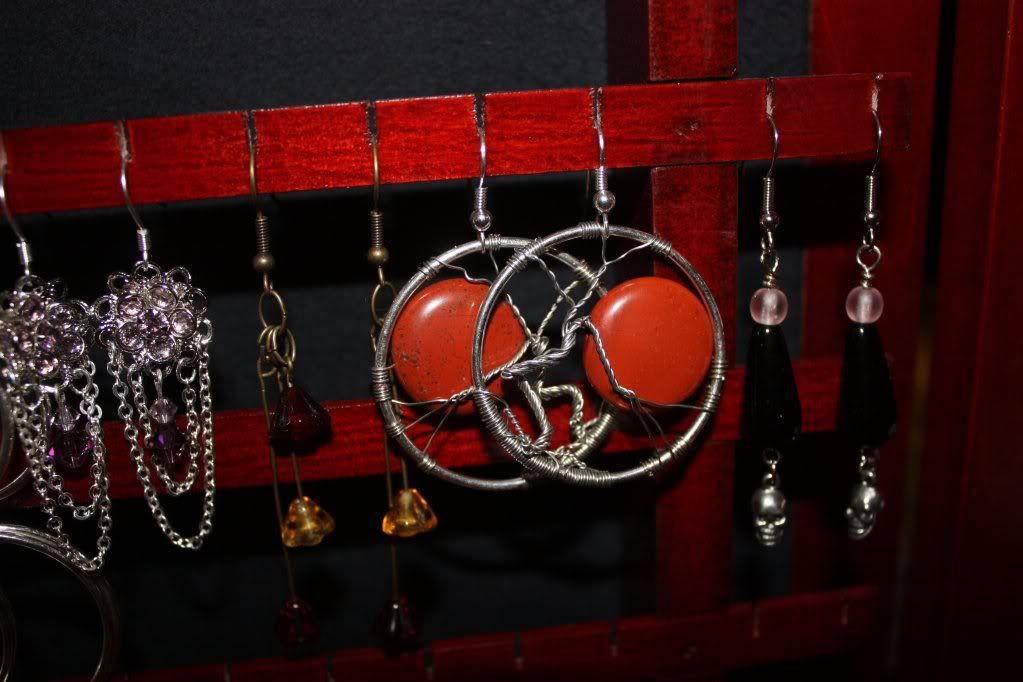 I
LOVE
the tree of life earrings and the purple flower ones (on the left).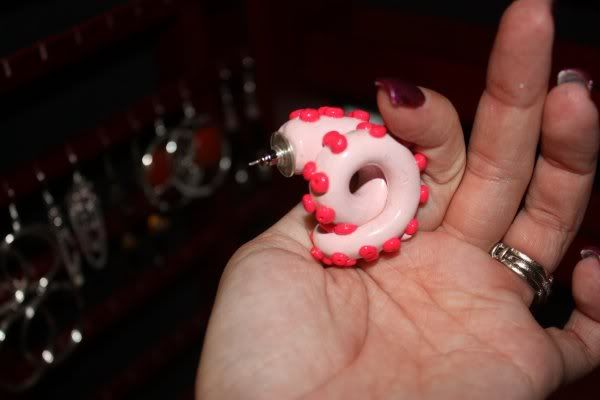 Bonus octopus earrings!!! <3
Lot from
darkangelwingz
.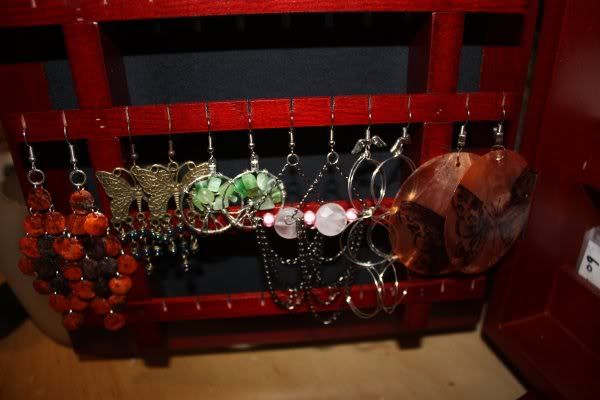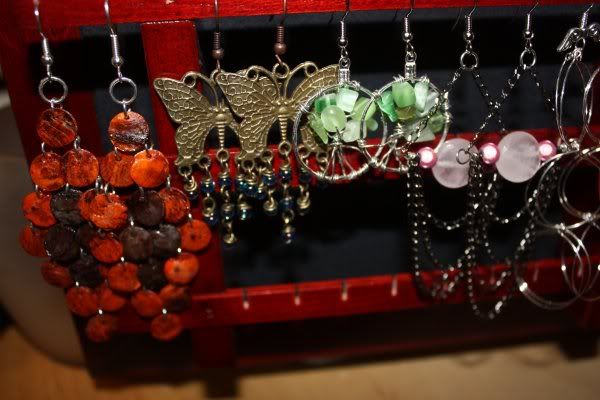 sushipanda, you may take out your earrings outta the vault now. I have my own pair!!!!
Thank you so much girls! They're already chillen in my jewelry armoire.