Hello!
Just a simple head band/ear warmer thing , no pattern. worsted weight yarn, size H hook, fleece lining.
I had Waaaay to much fun taking these pictures.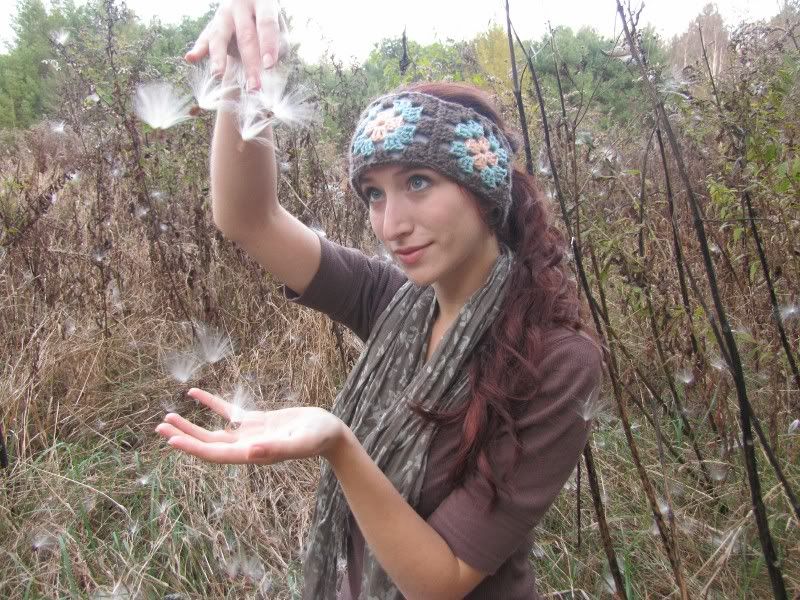 SUPER EASY MINI TUTORIAL; crochet five granny squares, sew them together in to a loop, hand sew in a fleece lining, Sit in a field and play with milkweed puffs!!!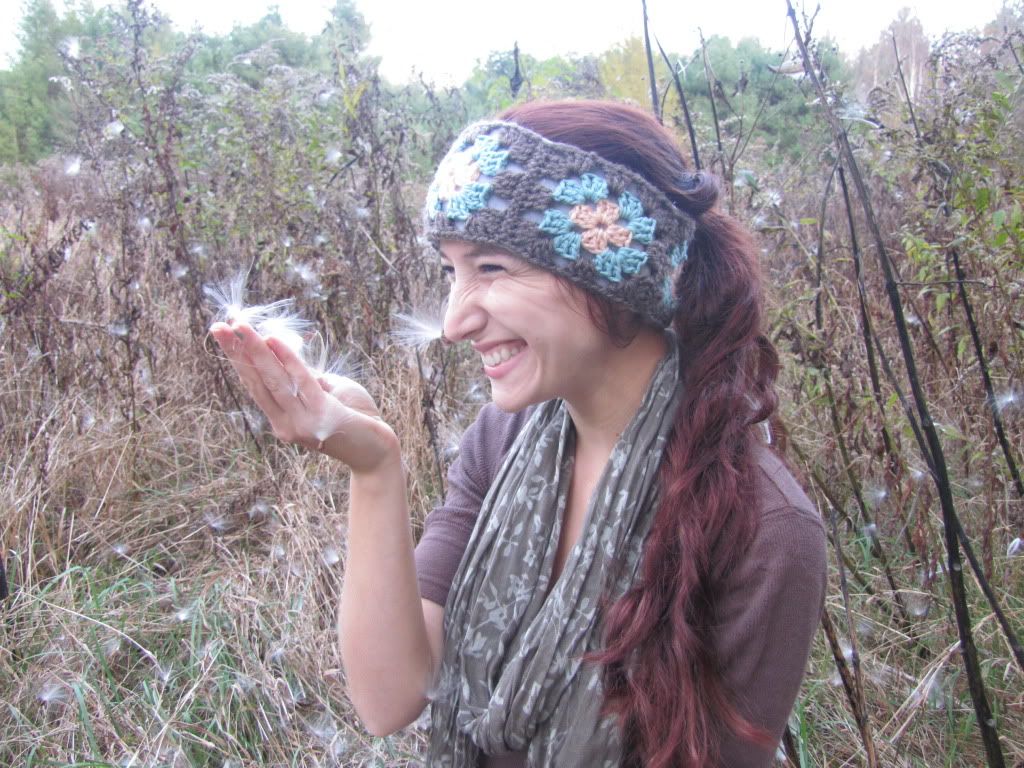 Comments and critiques always welcome! have a wonderful day!