Ok, I don't know about the rest of you but I find it very difficult to craft for my brother. I refuse to make useless stuff or dust collectors and the mere fact that he's 19 just adds to the difficulty.
So after an unhealthy dose of brain storming I came up with these ideas:
sheet set ( he has a king size bed and no linen so he and his poor girlfriend sleep on the bare mattress - eeeewwww) - I found a
brand new set still in packaging in the local op shop for $22
, woot!
bedspread/blanket -
so
not going to pay $100+ for store-bought
photo frames - once again, I'm not paying $20 + each for those funky leather covered ones I had my eye on
pinata - what guy doesn't like brutally beating a paper mache idol on Christmas?
So here is the bedspread (my bed is modelling and is only a queen) it should throw nicely over the bed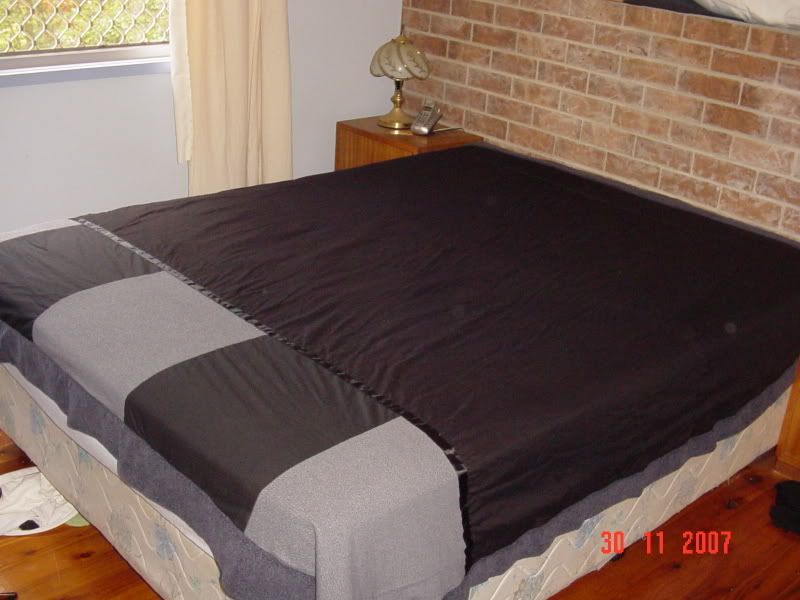 black cotton, grey textured knit and backed with gunmetal grey polar fleece. Black satin ribbon detail at the top and bottom.
Fleece and cotton $15, webbing $4.50, all other materials on hand.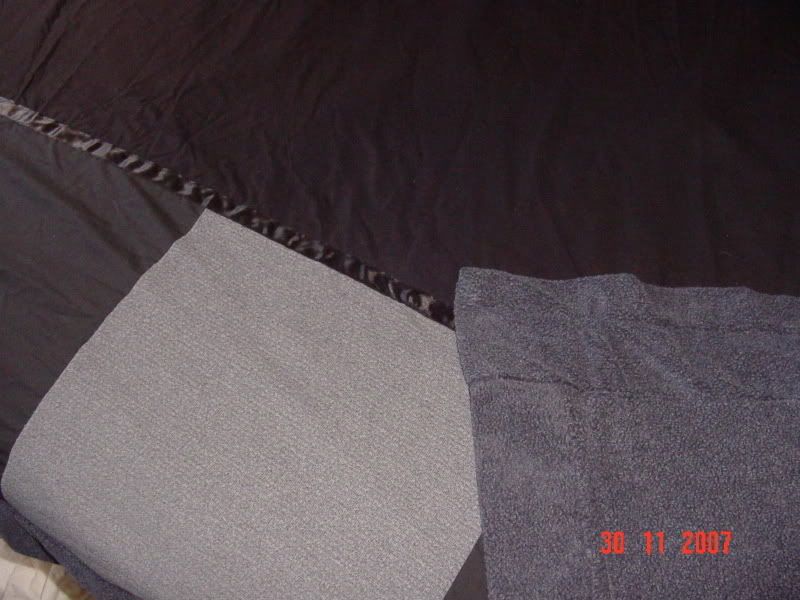 Bottom and back detail
The frames before - random plain wood from the op shop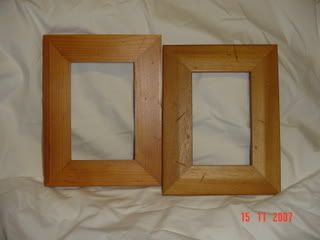 After
Tack detail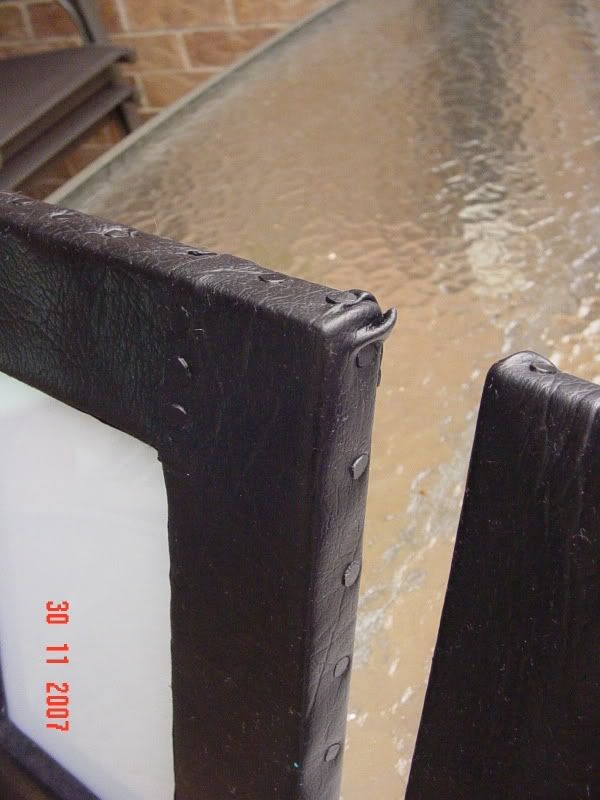 Back
I'm really pleased with the outcomes, they are what I envisioned even if I had trouble getting them that way!
The frames have fake leather glued on then stapled to the back and inside frame perimeter. The leather was then coloured with black acrylic paint, tacks added for detail and ribbon glued to the inside frame perimeter to cover the staples. Backs painted with a few coats of black acrylic and the front given a final buff with beeswax furniture polish.
Frames $4 total, all other materials on hand.
I will update when the pinata is finished. And I'm thinking of whippinf up some matching pillow cases too.
Things I learnt: Attaching stretchy polar fleece to cotton is difficult at the best of time but on this scale, it totally sucks! I ironed on webbing to the back of the fleece and still had a little trouble attaching. When colouring leather with paint don't use paper towel as it leaves fluffy bits behind. When hammering tacks into wood, don't do it on the dining table cause you leave indents in the wood
Ok, so I figured I should make some new pillow cases to go with the bedspread so the whole lot matches.
Front


Back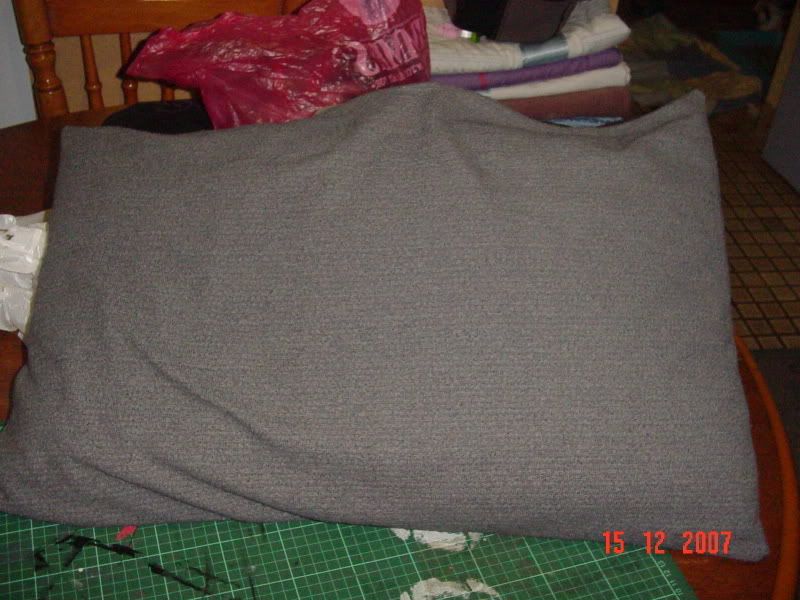 Detail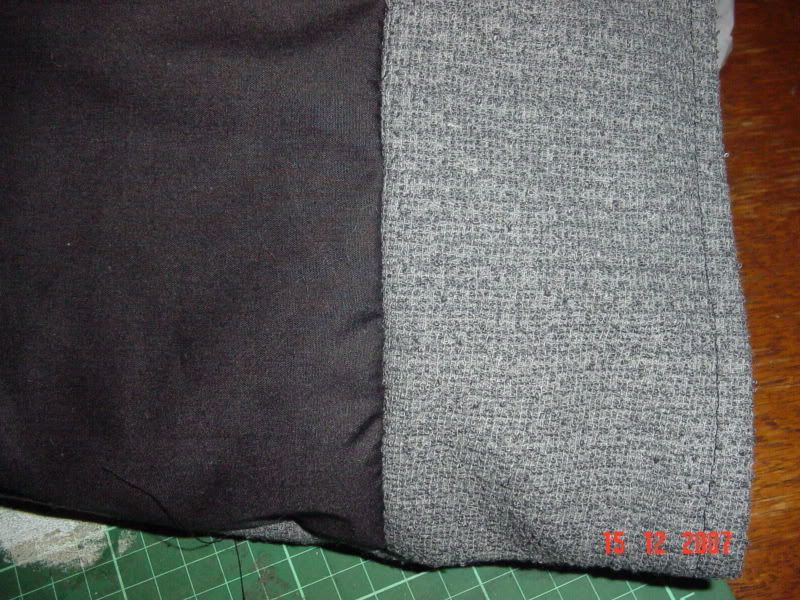 Tie used to keep the case closed cause I hate it when my pillows escape and I didn't have enough fabric to make super deep folds


All remnants of the same fabrics, I didn't have enought black so I had to add grey to the front but I rather like it that way.
Comments welcome, I hope this inspires other crafters with difficult brothers
.
Eve